Source:Tricky_Shark ,Shutterstock
Summary

Deliveroo is set to list on the LSE this Month, raising £1.0 billion in the process.
Just Eat Takeaway leads the market in the UK and Europe. The Company purchased Grubhub in the US, inheriting a good portion of state-side market share.
Uber Eats is placed second, in terms of market share in the US and Europe.
DoorDash leads the US market by a wide margin but has not made any inroads in markets outside its home country.
Food delivery services have hit their stride over the past few years. In 2020, the lockdowns enacted around the globe in response to the pandemic have been a significant driver in these businesses' growth. Even without this significant catalyst, the food delivery industry was speedily growing as consumers adopted convenient one-stop-shop services for food delivery.
Competition among the top companies is fierce. The four major companies discussed in the article operate worldwide but have differing levels of success in each territory.
Deliveroo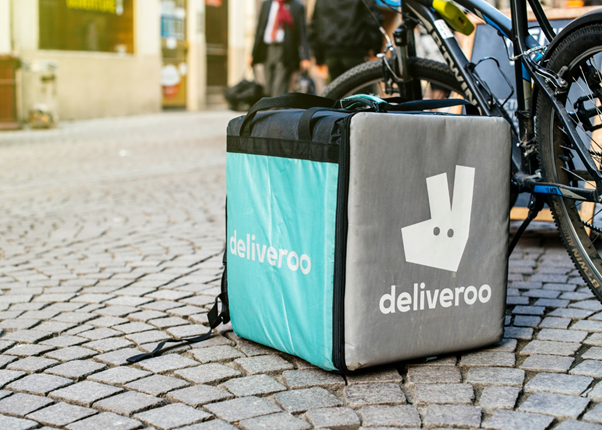 Source: © Ifeelstock | Megapixl.com
Deliveroo is a UK-based food delivery service. The Company will list on the London Stock Exchange in April, with a valuation of GB£5.0 billion.
Its biggest market share is in the UK, followed by Europe, where the Company generates US$2.3 and US$1.7 billion, respectively. Deliveroo also operates in the Asia Pacific region and the UAE.
The Company does not lead in any territory in which it operates. Deliveroo's forthcoming listing on the LSE will raise £1.0 billion for the Company, which it will use to grow its market share.
Just Eat Takeaway
Source: © OceanProd | Megapixl.com
Just Eat Takeaway.com NV (AMS:TKWY) is the UK and Europe's most popular food delivery service. The Company's revenue from these regions equals US$4.8 billion and US$7.4 billion, respectively.
Just Eat Takeaway has also made considerable headway into the US market. After its merger with the US-based Grubhub, the Company is now the third most popular service after Doordash and Uber Eats. Just Eat Takeaway delivered US$7.6 billion worth of meals to its US customers in 2020 and holds a market share of 16%.
On 15 March, Just Eat Takeaway shares last traded at EU€85.40, decreasing by 0.094%.
Uber Eats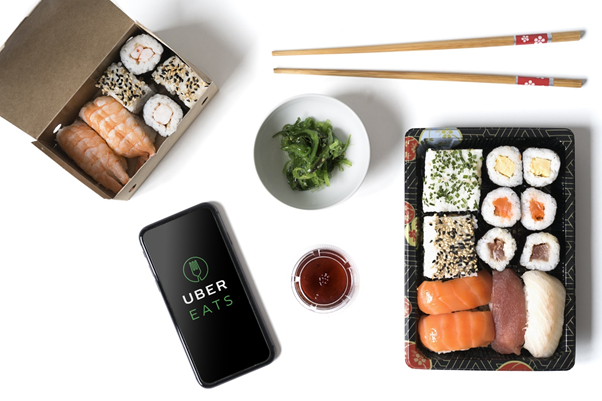 Source: © Aechevaphoto | Megapixl.com
Uber Eats has a strong foothold worldwide thanks to the name recognition inherited from its parent company, Uber Technologies Inc (NYSE:UBER).
In the US, the Company's market share sits at approximately 21%. In 2020, Uber bought Postmates for US$2.65 billion and merged it with Uber Eats to boost its stake in food delivery.
In territories outside the US, Uber Eats enjoys a respectable piece of the market share. In the UK and Europe, Uber Eats accounts for 10% of food delivery, only trailing Just Eat Takeaway in market share within these territories.
On 15 March, Uber Technologies shares last traded at US$60.19, decreasing by 0.27%.
DoorDash
DoorDash Inc (NYSE:DASH) holds a comfortable lead in the US' food delivery industry. The Company delivered US$22 billion worth of meals in 2020, more than double of its closest competitor, Uber Eats.
While DoorDash leads in the US market with a 45% market share, it does not have a notable presence outside this territory.
On 15 March, DoorDash shares ended the trading session at US$140.69, decreasing by 0.94%.
READ MORE: Amazon-backed Deliveroo set for London IPO with Dual-Class Structure