Source: CrizzyStudio, Shutterstock
KiwiSaver is a voluntary savings scheme in New Zealand, encouraging people to save for retirement. One can contribute either 3%, 4%, or so on, from their salary to his KiwiSaver account. Also, the employer's contribution has to be minimum 3% of the gross salary.
These KiwiSaver schemes are regulated by the Financial Markets Authority (FMA). However, it has been observed that scheme managers are not sharing the economies of scale with the savers through lower fees.
Bone Of Contention Between FMA And Fund Managers
There is a large number of reports which state that the fund providers are charging high fees as compared to similar ones overseas. Moreover, there is no connection between the fee charged and a scheme's performance.
As a result, the FMA has directed the fund providers to re-evaluate their fees every year and expects them that they are not charging any unrealistic fee from the savers.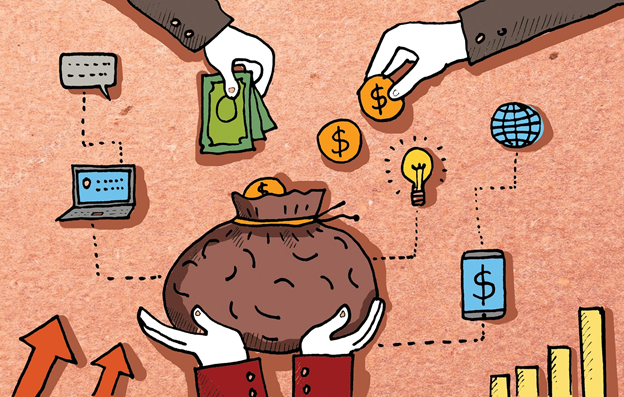 Source: Copyright © 2021 Kalkine Media Pty Ltd
Moreover, the FMA has mandated the fund managers to exhibit value for money on the schemes provided to the savers.
In other words, the FMA has instructed the fund managers to review and justify their fees, as well as outline their findings every year.
FMA Urges Providers to Display Value-For-Money Reports
Paul Gregory, FMA's investment management director, opined that every year, the providers of KiwiSaver schemes must display value-for-money reports.
This would help in evaluating how some schemes can be improved in terms of value for money, by the way of either decreasing the fees, increasing the value provided, or even discontinuing sub-standard and mediocre products.
ALSO READ: Are Defensive Stocks Gaining Strength on NZX?
Moreover, this would help in increasing transparency and at the same time, would also help the savers make healthy decisions, as to how and where to invest their money in the KiwiSaver scheme.
However, few KiwiSaver managers expressed displeasure saying the intervention of the FMA on fees and value for money for numerous schemes was not required. He said that the market would anyhow penalise the sub-standard ones.
Possibility Of Fines Due To Non-Adherence
There are numerous ways through which action can be taken against those found charging unreasonable fees. Naming and shaming the fund providers is one of those tactics. Also, fines up to NZ$300,000 can also be levied, and the defaulters may also face court action.
ALSO READ: KiwiSaver Manager Offers Lower Mortgage Rate Than Big Four Banks
However, Gregory hoped that FMA would not have to take such extreme steps and the fund managers would work according to the rules and guidelines issued by it.
Some of the best KiwiSaver funds in NZ are BNZ KiwiSaver Scheme, Fisher Funds KiwiSaver Scheme, Milford KiwiSaver Plan, OneAnswer KiwiSaver Scheme, Superlife KiwiSaver Scheme etc.