Highlights

China applies to join Asia - Pacific trade pact to boost economic position.
Created by the US to counter Chinese influence, the pact eventually became the Comprehensive and Progressive Agreement for Trans-Pacific Partnership or the CPTPP.
Chinese Commerce Minister submitted the free trade agreement letter to New Zealand.
China is seeking to join the Trans-Pacific Trade pact underlining the increasing complex relations between China and its neighboring countries.
The world's second most-populous country has filed an application to join the Comprehensive and Progressive Agreement for the Trans-Pacific Partnership (CPTPP) in a bid to boost its economic position in the region.
While submitting China's application for joining the free trade agreement to New Zealand's trade Minister, Damien O'Connor, the Commerce Minster of China - Wang Wentao.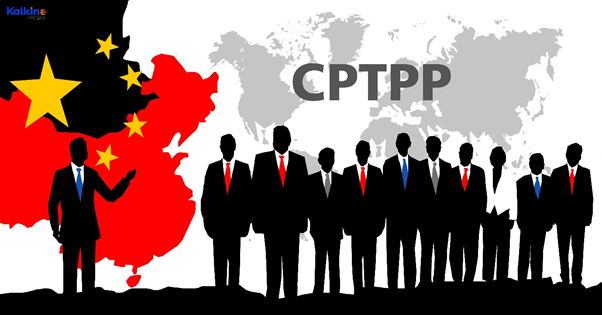 Representative Image Copyright © 2021 Kalkine Media 1
The pact was previously known as the Trans-Pacific Partnership (TPP), created by the US to counter China's regional influence and it eventually became the Comprehensive and Progressive Agreement for Trans-Pacific Partnership known as the CPTPP. However, the former US President – Donald Trump pulled US out of the deal in 2017 after which Japan led the negotiations to create the CPTPP.
A total 11 countries including Canada, Chile, Japan, New Zealand, and Australia signed the CPTPP pact in 2018 where New Zealand acts as the administrative centre for the pact.
Japan – who acts as the chair of the CPTPP pact this year, said is likely to consult the member countries on China's request, but couldn't provide a timeline for doing so.
According to Japan's Economy Minister – Yasutoshi Nishimura, Japan believes that its important to determine China's position in a bid to meet its extremely high standards.
China will have major economic boost if it becomes part of CTPP -- a move that will follow the signing of 15-national Regional Comprehensive Economic Partnership (RCEP) free trade agreement previous year.
The REC is world's largest trading bloc with Japan, China, South Korea, and Australia among its members.
Earlier this month, China lobbied Australian Government for help to join the Trade Pact despite worsening geopolitical issues. The Chinese embassy also highlighted that China is Australia's largest trading partner to join the multilateral, regional trade pact.