Summary

Australian fitness star Tammy Hembrow can earn more than A$55,000 if she decides to charge the brand that much for a reach of more than her 11 million Instagram followers.
Miss Hembrow created her wealth by promoting brands via her Instagram account, by creating a fitness attire brand Saski, and a Tammy Fit smartphone app.
Depending on how many followers and an average number of engagements influencers have, they can charge thousands of dollars for an Instagram or any other social media platform post.
Who says social media cannot pay the bills or do more?
Australian influencer Tammy Hembrow proves that statement wrong, as marketing experts estimated she could earn more than A$55,000 per post on Instagram.
Australia's 26-year-old self-made millionaire made her fortune by posting sponsored content on her official Instagram account, as well as being the CEO of a gym attire company -- Saski -- and a fitness app -- Tammy Fit.
Currently, Miss Hembrow has over 11 million Instagram followers and is thought to be the most influential Instagram entrepreneur in the country. Miss Hembrow created a massive empire working with her sisters, who may easily be called as the Australian Kardashians.
Miss Hembrow became famous during her first pregnancy, as she promoted a healthy, fit lifestyle and helped many women with post-natal body workouts. She achieved breathtaking results by following her fitness regime, which resulted in millions of people from across the world to follow her passionately.
Nowadays, Miss Hembrow does significant marketing promotions via Instagram and YouTube accounts. Her fundamental interests (and her audience) are clothing, fitness supplements, and fashion accessories.
DO READ: How much does YouTube pay the Creators?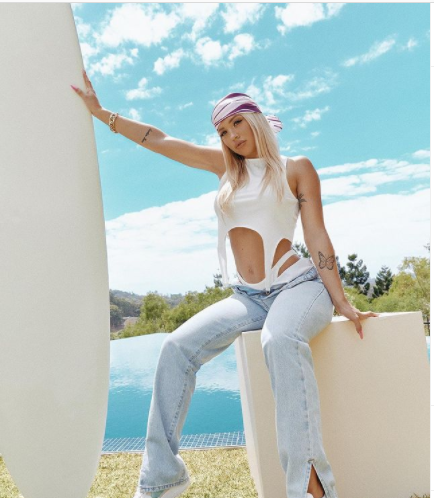 Image Source: Tammy Hembrow's Instagram Page
Some marketing agencies estimated that Miss Hembrow could ask for "as little" as A$31,000, or as much as A$55,000, for one sponsored Instagram post.
However, Miss Hembrow shared that her path to fame was not as simple as everyone might think. In the podcast she does with her sisters, Miss Hembrow disclosed some 'horror stories' from jobs she did at the start of her career.
What is Miss Hembrow's recipe for success?
According to the Instagram celebrity, the right thing to do on social media is to choose appropriate collaborations that will be a win-win situation for both parties.
Miss Hembrow publicly stated she does not accept marketing partnerships from brands and products she does not like, or from those businesses that are not authentic. The fitness star added that having a good relationship with a brand is of great essence as it leads to success.
In her podcast, Hanging with the Hembrows, Miss Hembrow recalled some of not-so-successful promoting campaigns from the start of her fame.
According to her statement, Miss Hembrow does not like when companies require pre-approval of the photo or content created in their name. For Miss Hembrow, that strategy loses both creativity and authenticity, so she does not accept collaborations as such.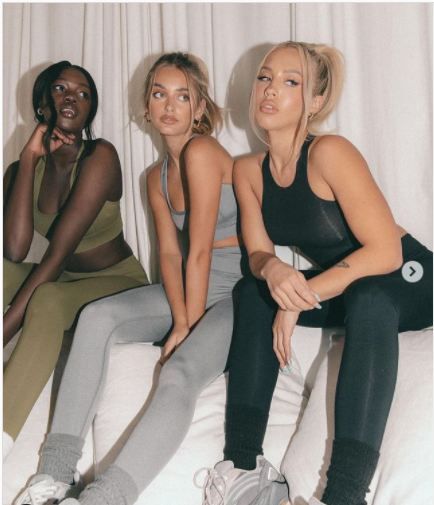 Image Source: Tammy Hembrow's Instagram Page
However, brands often ask to check the content before it gets posted, while some may allow the influencer to decide on what to say on her own. Miss Hembrow prefers to get a quick brief about what is expected of her, which brings the utmost satisfaction for everyone involved.
At the end of the conversation during the podcast, the fitness superstar remembered how some firms threatened her with legal action due to the missed deadlines or for not following the initial contract. For that reason, she advises young influencers to be careful when choosing partnerships and to always understand the terms and conditions of the agreement.
What is the science behind Instagram partnerships?
If thinking about starting a business which includes influencer marketing, one should be aware of the following elements:
Instagram engagement – Average sum of engagements divided by the total number of followers,
Genuine followers – Instagram is not bot-proof so influencers can use fake profiles to reach a higher number of followers,
Growth in followers – Growth is significant because it shows if the influencer is getting more reach or remaining steady at the initial level of engagement.
Once the things mentioned above are considered, brands need to decide on the payment option that could vary from direct money transactions to physical gifts associated with the business.
The most common way that popular influencers use is a pay-per-post method, which is widely recognised by the influencers with a broader reach. Influencers generally charge A$50 per 5,000 followers on Instagram, but there might be a minimum expense of A$150 per post no matter how many followers one has.
In 2020, mega influencers (with more than 10 million followers) can charge more than US$10,000 per post, while those with a few million followers usually charge more than US$1,000 per Instagram post.