With the New Zealand Government due to announce the budget in 2 days, all eyes are set on the areas where investments will be made, and the extent to which, it will fulfil the hopes of Kiwis.
In the pre-budget speech on May 4, Finance Minister Grant Robertson announced that there would be a cap on prospects for extreme public spending in the upcoming budget. On May 9, first pre-budget announcements were made related to women's health.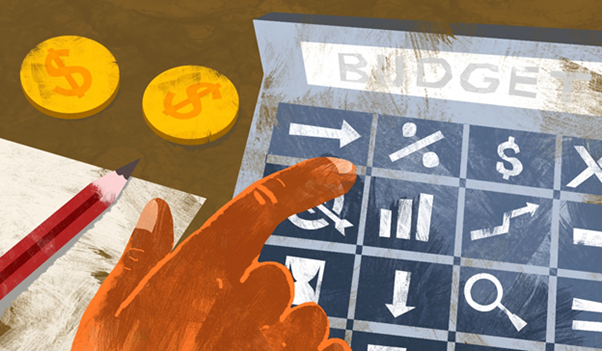 Source: Copyright © 2021 Kalkine Media
He stated that the government would spend up to $53 million in a new primary test for cervical cancer screening, which can be done by women themselves. The government will also invest in the population health-based IT system, which is needed to sustain this move.
ALSO READ: Will NZ's Federal Budget 2021 Be A Fine Balancing Act?
Secondly, there are plans to introduce a new breast cancer screening system, which will proactively identify and enrol eligible women.
Amid this backdrop, let's have a look at the performance of 5 health-related stocks:
TruScreen Group Limited (NZX:TRU)
TruScreen Group's distribution networks have stayed stable and worked actively with the NZ healthcare staff despite COVID-19-induced difficulties.
Furthermore, a recent study in China highlighted the TruScreen device's utility in cervical cancer screening in the face of overburdened healthcare facilities due to COVID-19. Furthermore, the clinical assessment of the TruScreen device has been started by SHMG, Saudi Arabia's largest private healthcare provider.
On 18 May, TRU ended the trading session at $0.086, down 1.15% from its previous close.
Oceania Healthcare Limited (NZX:OCA)
Oceania Healthcare successfully overcame COVID-19 challenges and reported 2% increase in underlying EBITDA for the 6 months ended 30 November 2020.
In March, the Company also announced an equity raising of $100 million to fund the acquisition of a retirement village and its existing leasing facility. The equity raising also provided the firm with additional financial capacity for future growth.
ALSO READ: Will These NZX Healthcare Companies Continue To Pay Dividends to Shareholders?
OCA also hired Kathryn Waugh as its CFO and Anna Thorburn as the Group General Counsel on May 13.
On 18 May, OCA ended the trading session at $1.36, up 3.03% from its previous close.
Third Age Health Services Limited (NZX:TAH)
Third Age Health Services got listed on the NZX on 11 February 2021. Before listing, the group has experienced consistent and strong revenue growth, from $3.7 million in FY18 to $5.3 million in FY20.
TAH plans to make selected acquisitions of primary care medical centres to improve age care provisioning as well as provide extra revenue and profit.
On 18 May, TAH ended the trading session flat at $2.3.
Fisher & Paykel Healthcare Corporation Limited (NZX:FPH, ASX:FPH)
Due to increased demand for its respiratory and hospital hardware during the COVID-19 pandemic, Fisher and Paykel had a good 2020. The Group's operating sales increased by 73% in the 9 months ended December 31, 2020 relative to the same period last year, due to a 446% increase in hospital hardware and a 54% increase in hospital consumables.
DO READ: Would New Zealand's SMEs Gain From Budget 2021?
It paid its last interim dividend of 16cps (+33% on pcp) on December 16, 2020.
FPH is due to announce FY21 results on 27 May 2021.
On 18 May, FPH ended the trading session at $32.8, down 2.03% from its previous close.
Green Cross Health Limited (NZX:GXH)
Green Cross Health reported revenue of $277 million for the half-year period ending September 30, 2020, including the tough COVID-19 years.
At that time, the company's EBIT and NPAT were $17.9 million and $8.8 million, respectively. However, as a result of the coronavirus pandemic's effect on retail sales, the net profit plummeted 11% to $10.9 million.
GXH is concentrating on maintaining a sound balance sheet and cash flow, as well as improving profitability and cutting costs amid market uncertainty.
On 18 May, GXH ended the trading session at $1.06, up 0.95% from its previous close.
(NOTE: Currency is reported in NZ Dollar unless stated otherwise)