Highlights

Analysts signal a 25-basis point rate hike in the October monetary policy.
This will have an impact on cooling of inflation.
Equities and bond prices will feel the headwinds due to interest rate hike.
The OCR hike which was put off in the August meeting of the Reserve Bank of New Zealand (RBNZ) is expected to take effect on 6 October when the RBNZ meets again for its monetary policy review.
Interest rate markets are expecting a 25-basis point rate hike. According to some analysts, even a larger rate hike could also be possible. Further expectations of robust data on GDP and consumer price to be released later this week are expected to reflect a robust economy ahead of the lockdown.
Analysts have already priced a 25-basis point hike and accordingly, the yields have gone up and are likely to break the range. The interest rate hike in October could have an impact on all asset classes, including equities and currency.
Also Read: RBNZ Governor faces a tough choice in view of Level-4 lockdown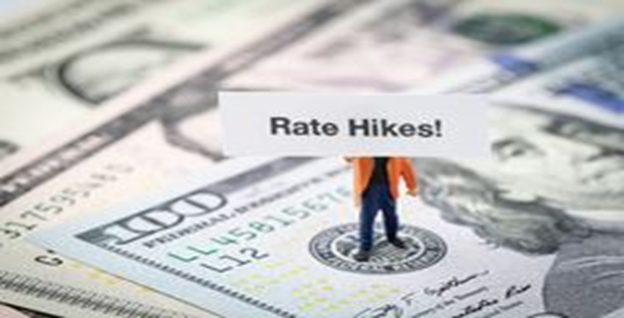 © Eamesbot | Megapixl.com
Interest rate hikes' impact on asset classes
The government's decision to lift the national lockdown and the central bank signalling a rate hike impacted bond yields. On 13 September, bond yields were up at 1.90% and almost touched 2% last week, the highest level since 2019. Increasing interest rates mean the demand for bonds would decline and yields would increase as there is an inverse relationship between the price of bonds and their yields.
Relate Read: More Kiwis show confidence in financial markets, prefer shares to term deposits
Impact on equities
The interest rate movement usually impacts stock markets immediately. Higher interest rates generally affect earnings and stock prices adversely. So far, ultra-low interest rates propelled New Zealand stock markets higher but with the expectations of interest rates beginning to rise, the stock market could edge lower. Interest rate hikes could become headwinds for many asset prices, including equities.
A hawkish stance of the central bank and the strong GDP data that will make interest rate hikes imminent will force the share market to fall. Last time when in August, the expectations of the interest rate hike were high, the benchmark NZX 50 index had slipped 0.3% or 40.41 points.
Also Read: New Zealand dollar up after RBNZ signalled rate hikes next year
From the stock market point of view, the economy is ticking nicely, the markets are performing well, but any OCR hike will only prove to be a headwind for the stock market.
However, stocks that might find favour are the undervalued cyclical value stocks over expensive technology and growth stocks according to analysts. Analysts expect that emerging markets equities which have been on the backfoot so far should take off by the end of this year.
The New Zealand and Australian dollars are likely to gain as they are commodity currencies. However, since they are not unvalued currencies, from a longer-term perspective, they may not be a beneficiary of the monetary policy tightening and economic recovery.
The key takeaways for different asset classes include:
The Bond yields will become stronger as the bond process goes down.
Interest rate movements have an impact on the equities immediately.
Interest rate hikes make borrowing more expensive for individuals and businesses.
Usually, interest rate hikes have an adverse impact on share markets.
Undervalued and commodity currencies like the Kiwi dollar and the Australian dollar will rise.
Bottomline: The RBNZ has signaled that a rate hike might be on the cards. While it will try to balance the demand and supply situation and bring inflation in check, the rate hike is likely to have a different impact on different asset classes. Equities will be adversely impacted, while bond yields will increase.