Highlights

Australian property prices are expected to fall in the wake of the two biggest banks raising their mortgage rates multiple times.
According to the latest CoreLogic data, Australian housing prices have seen an increase of 21.6% in October.
The experts now expect the prices of the properties to slow down in 2022.
After a recent boom, the Australian property prices are expected to fall in the wake of the two biggest banks raising their mortgage rates multiple times. The others are only expected to follow in footsteps. According to the latest CoreLogic data, the housing prices (both houses and apartments) have seen an increase of 21.6% in October, reaching an unaffordable level for common people. It was also the fastest annual hike since the year 1989. However, experts now expect prices of the properties to slow down in 2022. The prices finally fall in 2023, Westpac said. In such a scenario, it's critical for real estate investors to carefully plan their strategy while buying properties in 2022.
Here are 10 tips for Aussie investors to buy properties in 2022:
Assess where you stand currently
The first and foremost tip for a real estate investor is to assess their financial situation. You should evaluate your job security, and the type of property you can afford. It would have a direct bearing on the kind of property you buy and the amount of debt you aim to avail.
Choosing the property
Buying real estate is different from owning shares, where the value of a company is transparent. The property market is difficult to price. Similar to all other markets, the real estate market also pays if you are patient and well informed. What's most needed is to conduct detailed research on what all is selling for in and around the area. This way you can turn successful at working out what your dream property is worth.
How much you can borrow
Availing a home loan can easily qualify as one of the most challenging financial decisions, at least for first-time buyers. If you find number crunching difficult, you can sit down with an accountant during this preliminary stage to see how much you can afford to borrow. Here are key things to keep in mind:
Existing debts
Deposits
Costs of buying home
Upfront and moving costs (legal charges, stamp duty, etc.)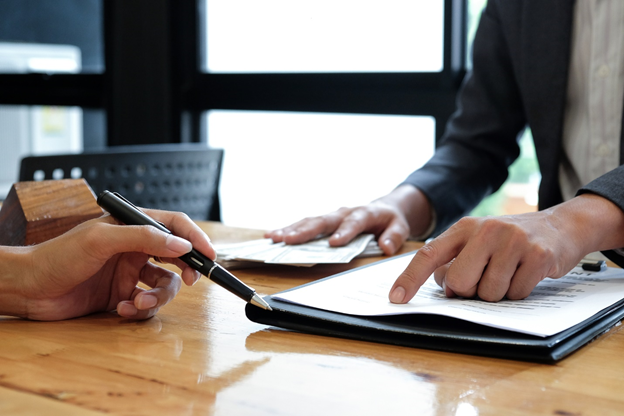 Image Source: © Sarawutnirothon |Megapixl.com
Compare home loans
Once you are done with the location and kind of property you want to own, understanding the type of home loan that will suit your homeownership goals is important.
Here are the factors to keep in mind while comparing home loans:
Interest rates
Home loan fees
Loan features
Use equity from another property
Another effective way to buy an investment property is to leverage equity in your home, or equity from another property investment. It is the difference between what your property is worth and what you owe on the mortgage. In addition, using the equity in your existing home helps to borrow more money against your investment property. It helps to increase your tax deductions.
Prepare for property purchase
After preliminary research is completed, get ready for property purchase.
Start with pre-purchase inspections to see for existing damages.
Decide about how you want to buy your property – either via a private treaty or auction.
If you win at the auction or your offer is accepted in a private treaty sale, the next is to exchange contracts and pay a deposit to the vendor.
A property manager can help
In case you find it too taxing to tackle issues around home buying, hiring a property manager can be a good option. A property manager is generally a licenced real estate agent who is a professional in their field. Their job is to keep things in order for you. They should also be able to give you advice on property law, your rights, and responsibilities as a landlord.
Buy with an eye on renters
There have been cases where buyers paid a bit more for the right property than it demanded. It was done with an aim to have a wider market for the property and to maximise its selling price.
There is also a possibility that you may look to sell your property one fine day due to a variety of reasons. Thus, the property should have all the attributes to remain attractive for new buyers or renters many years down the line.
Property is a long-term investment
You must always keep in mind that unlike sticks or managed funds, selling a part of your real estate investment is not practical. Thus, you should always hold on to your real estate investment for the long term to derive real value out of it. In addition, record migration levels and a rental property shortage are significant factors favouring investing in property.
Tax implications
Last but not least, you should always be aware of tax implications while buying a property. Knowing about taxation details beforehand can help you to better prepare with your borrowing and purchase.
RELATED ARTICLE: Eyeing blockchain shares? Here are 3 ASX shares to have on radar
RELATED ARTICLE: IPO alert: Three stocks making ASX debut in November
RELATED ARTICLE: What's happening in commodity stocks - LEX, CHN, VKA