Summary

Australian computer programmer and entrepreneur Dr Craig Wright has once again had a court case postponed to November.
In one of several lawsuits Wright is currently involved in, he is being sued by the brother of his former business partner. The plaintiff claims that his brother helped create Bitcoin and is therefore entitled to half of Wright's alleged 1.1 million Bitcoin.
Although Wright has supporters, many people in the crypto world consider him a fraud. He has even been labelled "Bitcoin's Most Hated Man".
Despite all the hype and hoopla, the world of cryptocurrency is still all Greek to many people – particularly those, who have never actively involved themselves in its purchase, be it for investment, trading or using it to buy goods and services. Even for those who have purchased it, many elements of a Bitcoin transaction remain mysterious and elusive.
Suppose you ask somebody how a Bitcoin is mined. In that case, they will usually get halfway through trying to explain the concept before they begin to stammer, take long introspective pauses before making a mental note to google it later when they next get a spare hour or two of free time.
RELATED: What you should know about Bitcoin mining
Source: Copyright © 2021 Kalkine Media
Indeed, there are many mysteries when it comes to digitally created currencies. One of the most prominent ones, which has dogged the members of the crypto community for over a decade is: Who exactly is Satoshi Nakamoto?
The Legend of Satoshi Nakamoto
The name Satoshi Nakamoto is well known to fans of the world's largest cryptocurrency, Bitcoin. To say, the name is and has been legendary, would not be an exaggeration or an exercise in hyperbole. Much like Gotham City's fascination with the real identity of Batman, the identity of Nakamoto has been the target of intense theorising and speculations. He is, in essence, a digital superhero.
Some believe he is simply a Japanese businessman. Others believe the name represents a group of anonymous computer programmers. There have even been theories that, much like Keizer Soze in the film The Usual Suspects, Satoshi Nakamoto does not exist, and that Bitcoin was created by the Central Intelligence Agency (CIA) or some other government agency either in the US or elsewhere.
Is Wright Right?
So, when an Australian expatriate residing in the UK claimed to be Nakamoto and therefore the creator of Bitcoin, it caused quite a stir within the world of cryptocurrency. Some accepted him as the true founder, while others conveyed an intensely aggressive skepticism.
Dr. Craig Wright first made the declaration publicly in 2016, revealing to the British Broadcasting Corporation (BBC) that he had created the moniker, Satoshi Nakamoto, claiming that he had wanted his identity to remain a secret.
Source: © Yuromanovich| Megapixl.com
That interview in itself is as fascinating as it is non-conclusive. Firstly, Wright's demeanour in the interview resembles a man who is being nagged by his wife while he is trying to watch a football game on TV. He glares at the interviewer whilst adamantly claiming he does not want money, fame, or adoration. He just wants to be left alone.
Then, as if that were not bold enough to get his point across, he oddly proclaims that if he were offered a Nobel Peace Prize, he would "never accept a cent from any of you".
Wright said he had become frustrated and disappointed with the direction Bitcoin had taken by 2016. His initial hopes for the coin as a way to pay for goods and services had given way to people using the digital currency as a way to invest money in what he described as "hoarding money".
Wright's Litigation Crusade
At the beginning of May, Wright filed a copyright lawsuit in England's High Court against Bitcoin.com operator, Cobra, claiming the whitepaper – a document outlining the coin's technology, which is published on the site – was authored by him.
In another lawsuit in which Wright is being sued by the family of his former business partner, David Kleiman, Judge Beth Bloom of the US District Court in the Southern District of Florida, moved the date to November, with the case having been postponed several times.
In this case, the brother of David Kleiman, Ira, is suing Wright for 1.1 million Bitcoin, which amounts to US$11 billion. This would amount to half of the Bitcoin that Wright possesses – but only if he is, in fact, the creator of Bitcoin, which he will attempt to claim in a separate court case.
INTERESTING READ: Bitcoin: A New Asset Class Or Greatest Bubble Of All Time?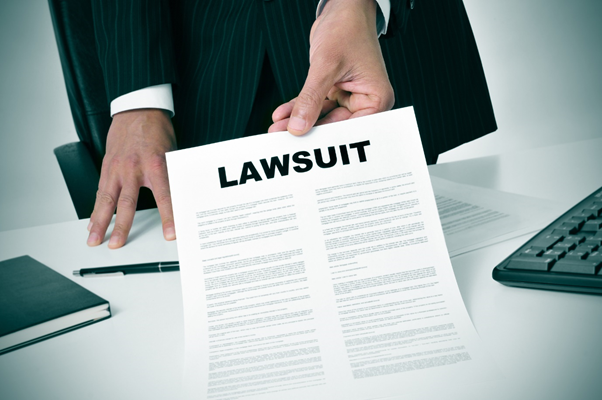 Source: © Nito100 | Megapixl.com
For some, the tangled web of court cases in itself is a proof that Wright is who he claims to be, or who else in their right mind would put themselves through seemingly endless labyrinth of litigation if there were no truth in it?
Others, though, have been (and continue to be) vehemently adamant that Wright is nothing more than a fraud.
Wright's critics have argued that all he has had to do to prove his claim was to upload cryptographic proof, which could be quickly done by uploading a digital signature, thus proving he is the rightful owner of the misplaced digital keys needed to unlock his fortune.
When Wright attempted to do this in 2016, the signature failed, consequently leading to claims of fraudulent behaviour.
Idealist or Fraud?
During Wright's disgruntled interview with the BBC in 2016, he categorically stated that he did not want recognition for creating Bitcoin and that that interview would be the only time he would participate in any interview in any medium.
Cut to 2020, where he gave a virtual interview to Patrick Bet-David on his YouTube channel, Valuetainment. During the episode, aptly titled "Bitcoin's Most Hated Man", Wright again insists that he does not want public recognition. The most notable theme during the interview is Wright's breakdown of modern society's growing immorality brought about by social media (which he is not a part of) and how this immorality has led to the degradation of the crypto he claims he created as a digital alternative to cash.
Again, he laments about the evolution of Bitcoin, since his departure in 2011, as a way for people to hoard money and the cryptocurrency's associations with a variety of profoundly heinous crimes, specifically drug trafficking and child pornography, which he mentions several times throughout the interview.
While many saw the interview as a man portraying himself as some kind of martyr for the digital age, others viewed the 2016 BBC interview as evidence for his claims.
California-based tech entrepreneur, Kevin Healy, is convinced Dr Wright is indeed Satoshi Nakamoto. This is of note because Healy is heavily involved in Bitcoin's biggest crypto competitor, Ethereum, and it would serve him from a business standpoint to denounce Wright as a fraud.
On the contrary, Healy appears certain that given Wright's description and inside knowledge of Bitcoin he communicated during the BBC interview, there is undeniable proof that Wright is the true founder of the world's biggest crypto.
Despite vocal commentators on both sides, the only opinion that is legally relevant is that of the courts. However, with the complex labyrinth of litigation Wright is navigating his way through currently, not to mention continued postponements, it seems unlikely there will be a resolution anytime soon.
GOOD READ: