Highlights

Cryptocurrency, Tether, was slapped with a US$41 million fine on Friday for "untrue or misleading statements" regarding backing by fiat currency
Tether claims to be linked with the US dollar, which means that its value will always be worth US$1.00
Tether was fined US$18.5 million previously in February after the New York Attorney General found that it had misled the public.
One of the biggest downsides of cryptocurrency is its volatility. A look at Bitcoin this year alone gives a solid indication of just how unstable the value of digital currencies can be at any given moment.
This is where the demand for stablecoins come in. Stablecoins are a type of crypto that's tied to an external asset like fiat or gold.
The most popular and largest of these stablecoins is Tether (USTD), which claims to be linked to the US dollar. However, a recent fine has caused many to doubt whether it is, in fact, authentically linked to the US dollar. And this isn't the first time.
Tether Cops Huge Fine
Tether was slapped with a US$41 million fine on Friday for "untrue or misleading statements" regarding backing by fiat currency.
US Commodity Futures Trading Commission (CFTC) issued the heavy fine, claiming the companies behind the world's largest stablecoin, misled its customers in the period from June 1, 2016 to February 25, 2019.
Why Tether's US$41 Million Fine Is a Cause for Concern
During that period, the CFTC said Tether had claimed it had sufficient US dollar reserves to back each Tether token when, in fact, this was not the case. Rather, the CFTC found that the companies only held sufficient fiat reserves in their accounts to back Tether tokens in circulation for only 27.6% of the days throughout the 26-month sample.
Furthermore, according to the CFTC, Tether relied on unregulated entities and third parties to keep the funds which made up the Tether token reserves.
A further fine of US$1.5 million was issued by the CFTC to Bitfinex – an exchange linked to Tether - on Friday. The fine was issued as a result of Bitfinex allowing illegal transactions with ineligible American retail investors in the period from March 1, 2016 to, at least, December 31, 2018.
Tether's Background
Tether, who's native token is USTD, claims to be linked with the US dollar, which means that it's value will always be worth US$1.00. This is in contrast to most other cryptos like Bitcoin and Ethereum, who's values rise and fall based on the supply and demand of the market.
Tether was originally called RealCoin, when it was first created in 2014. It was created by Brock Pierce, Reeve Collins, and Craig Sellars and originally touted itself as being one hundred per cent backed by the US dollar. In other words, it was somehow linked to actual cash.
There are a couple of reasons why people put their money into Tether. Firstly, if someone wishes to purchase something online, Tether is a place you can put it without worrying whether its value will suddenly plummet.
Secondly, Tether is both cheaper and faster to convert from crypto to crypto. This means that a user can purchase another crypto, which might not accept fiat, with Tether.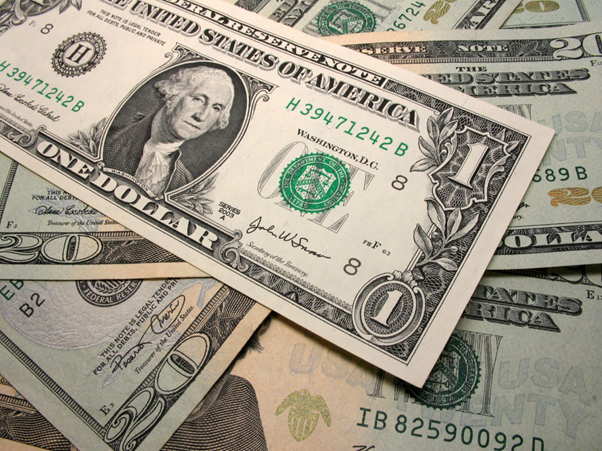 Image Source: © Indos82 | Megapixl.com
Previous Tether Concerns
In February 2021, Tether released a report assuring the public that it was fully backed by cash reserves. That report, carried out by an independent accountant found Tether held capital and assets which did exceeded its liabilities, although it didn't detail exactly what assets and liabilities Tether held at that point.
However, when the New York Attorney General read this report, it conducted a thorough investigation and found that Tether had loaded funds into two bank accounts just before the accountant conducted the initial report and then subsequently released the funds as soon as the accountant finished the investigation.
The penalty for that particular infringement was a US$18.5 million fine as well as a ban from operating out of New York. Additionally, it laid out how Tether had lied to the public.
Tether's Response
Tether responded to the fine in a statement on its website denying that tether tokens were not fully backed at all times. It explained that the reserves weren't all in kept cash. It also claimed that the reserves were not all kept in a bank account titled in Tether's name, at all times, meaning that it was sometimes kept in other accounts not named "Tether".
Regardless, this latest fine is not good news for Tether as it aims to cement itself as a safe and solid digital currency in an otherwise volatile market.
Tether is the fifth largest cryptocurrency with a current market cap of US71,384,489,613 on 19 October 2021 at 1:46 PM AEDT.