Summary

Bitcoin's popularity never ceases to fade, capturing the attention of both its ardent fans as well as skeptics.
An increasing number of notable companies from varied industries have started accepting Bitcoin payments.
Microsoft, PayPal, Coca Cola, Burger King, Starbucks, etc. are offering crypto payment options to allure their tech-savvy customers.
With the ever-increasing popularity of cryptocurrencies, Bitcoin, the first and the largest cryptocurrency of the world, is getting bigger and better. Hence, a growing number of companies ranging from tech firms to travel agencies to food giants have begun accepting crypto payments to offer their customers payment alternatives and to expand their clientele base.
Must Read: What will Bitcoin be worth in 2025?
Here's a compilation of some of the most famous and prominent companies across the globe which accept Bitcoin payments.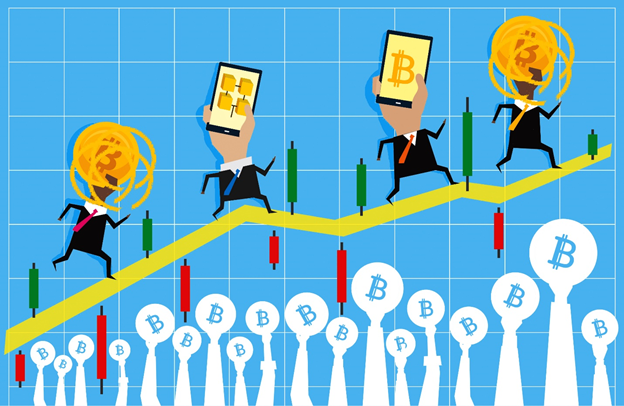 Source: Copyright © 2021 Kalkine Media
Microsoft, which is a world-famous developer of PC software systems and applications, is one of few companies which accepts payments through Bitcoin. Since 2014, this technology giant has been accepting crypto payments for games, applications and other Windows content like Xbox Games, Windows Phone, Xbox Music, Xbox Shops, and also to buy Microsoft software.
Related Read: Bitcoin in Australia: How does it work?
Online payments giant PayPal too accepts Bitcoin payments. In 2020, the Company allowed its customers to make payments through Bitcoin and other crypto currencies upon checking out after purchase.
The service is now available with almost all its 29 million merchants worldwide.
Moreover, by using their PayPal accounts, consumers are enabled to trade in Bitcoin and other virtual currencies.
Globally acclaimed coffee chain Starbucks has also jumped on the bandwagon, as it also accepts crypto payments. Though its coffee drinkers can't directly pay with Bitcoins at the register, instead, they can make payments for the items purchased with Bitcoin by leveraging the Bakkt digital wallet application.
Payments in Bitcoin : Which companies accept Bitcoin?
This Bakkt app, which is a payment platform, allows the customers to convert Bitcoins, reward points, as well as gift cards, into US$ and then reloads back to Starbucks Cards, which are saved in Starbucks app.
International fast-food chain Burger King had announced in 2020 that its outlets in Venezuela would accept Bitcoin and other cryptocurrencies.
It has partnered with Cryptobuyer, a platform that manages conversion of cryptocurrencies into regular currency.
Must Read: Finally, There's Bitcoin Pizza. But It Doesn't Accept Bitcoin!
The largest-known free online encyclopedia, Wikipedia, is another company which has started allowing virtual currency payments. It has partnered with Coinbase to accept donations in Bitcoin.
Do read; Is Coinbase available in New Zealand? Is Coinbase safe?
It has also entered into an agreement with famous cryptocurrency payment processor, BitPay, to accept Bitcoin Core as well as Bitcoin Cash donations.
Insurance broker titan AXA Insurance set its foot in the crypto world in April 2021. The Company has allowed its Swiss clients to use Bitcoin as a payment option for their bills and services related to non-life products.
Customers can pay their premiums through Bitcoin Suisse, a crypto-financial service provider, which would then convert the digital asset into Swiss francs.
However, owing to regulatory reasons, life insurance products are not equipped with this option.
Also Read: Should organizations pay wages in bitcoin?
The renowned American online retailer primarily dealing in furniture, Overstock, has been taking Bitcoin payments since 2014 in partnership with Coinbase.
It is pointed out that Overstock was the first major retailer to accept crypto payments across the world.
Moreover, it has now started accepting payments in multiple cryptocurrencies like Ethereum, Litecoin, Dash, Bitcoin Cash, etc., from its customers.
Related read; DoorDash (NYSE:DASH) makes a smashing debut, shares soar ~86% on day one
One of the leading telecommunications companies across the globe, AT&T, has become the first mobile carrier to accept bill payments in Bitcoin through BitPay, a cryptocurrency payment processor.
The move was taken to better serve its customers by providing payment options and to expand its customer base.
In 2020, Coca Cola Amatil had entered into a partnership with digital assets platform, Centrapay, to allow its customers from New Zealand and Australia to make payments through Sylo Smart Wallet to pay for Coke using Bitcoin.
More than 2,000 vending machines across these two countries allow their customers to buy Coke using Bitcoin.
Related Read: Is Bitcoin legal in New Zealand?
Seattle-based online travel shopping company, Expedia, too, accepts Bitcoin payments via collaborating with Coinbase.
More than 700,000 Expedia Group hotels, as well as accommodations, are available via Travala, which is a crypto-friendly travel booking platform.
Apart from Bitcoin, the travel giant also accepts payments in at least 30 other digital currencies.