Highlights

Bitcoin price rose 4.4% to trade around US$44,100 on Monday.
Ether has made a huge gain of 10% in the past 24 hours.
Cardano rose 0.7%, Binance Coin gained 4%, and Dogecoin prices rose 1.7%.
Uniswap and SushiSwap emerged as biggest gainers by rising 34% and 22%, respectively.
The total market cap of cryptocurrencies surged 5.4% in last 24 hours.
Cryptocurrencies were trading mostly higher during Asian trading hours on Monday as investors seemed to shrug off China's latest ban on virtual currency businesses. The prices of major digital coins, including Bitcoin, Ether and Cardano, were flashing in the green, buoyed by a slew of positive developments.
The market capitaisation of global cryptocurrencies increased significantly during the past 24 hours, rising 5.4% to around US$2 trillion amid a surge in institutional demand. The rally in crypto market was led by Bitcoin, which alone constitutes nearly 42% of the total market cap.
Last week, the crypto market witnessed a sharp sell-off as investors' sentiments were spooked by Beijing's latest cryptocurrency ban as well as uncertainty arising from Evergrande's debt woes. China's central bank, The People's Bank of China, on Friday issued a notice banning all crypto-related transactions.
Bitcoin surges 4.4% to reclaim US$44K level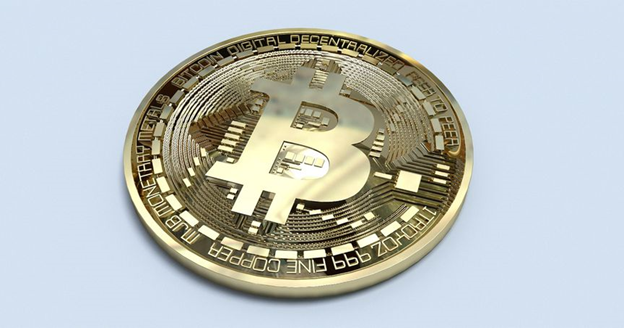 Image source: © Stansko | Megapixl.com
Bitcoin, the world's largest cryptocurrency by market capitalisation, was trading 4.4% higher at around US$44,100 at the time of reporting. It touched a high of US$44,333 and low of US$40,810 in the last 24 hours. In the past seven days, the price of Bitcoin has dropped 3.95%.
The most popular currency saw a surge in volume trade as 909.6 million shares changed hands over the counter in the past 24 hours, while transacted value surged to US$29 billion. The total market cap rose to US$831.68 billion.
Ether outperforms Bitcoin, jumps 10%
Image source: © Grejak | Megapixl.com
Ether, the world's second largest crypto, outshined its rival Bitcoin's market performance by bagging a huge gain of 10% in the past 24 hours to trade at around US$3,130.   
The price of Ether, a native currency of blockchain-based computing platform Ethereum, has declined 3.03% in the last one week, while the market cap stands at US$369.14 billion.
Cardano, Dogecoin, others follow bullish trend
Image source: cozy, shutterstock.co
In a similar trend, other major digital coins such as Cardano, Dogecoin, Binance Coin, XRP, Stellar, Uniswap and Litecoin also witnessed strong buying. Among these, Uniswap gained the most by surging 34%
Meanwhile, Cardano, the third largest cryptocurrency by market capitalisation, rose 0.7%, Binance Coin gained 4%, and Dogecoin prices rose 1.7%.
What fuelled rally in crypto market
Image source: © Yayayoyo | Megapixl.com
On Monday, most cryptocurrencies were trading in the green zone, while native tokens of major decentralised exchanges like Uniswap and SushiSwap emerged as the biggest gainers. The price of Uniswap jumped 34%, while SushiSwap rose 22% in the past 24 hours as investors shifted focus to decentralised exchanges (DEX) following China's crackdown on digital currency businesses.
Injecting optimism into the market, Emurgo, the commercial and venture arm of Cardano, has proposed to invest US$100 million to boost decentralised finance (DeFi) business. The company also unveiled a plan to inject additional capital into African artificial intelligence, blockchain, and smart technologies firm Adanian Labs. These investments would "accelerate the development of the Cardano ecosystem," said Ken Kodama, CEO, Emurgo.
The crypto market sentiment was also boosted by Jack Dorsey-led micro-blogging platform Twitter, which officially accepted Bitcoin for tipping services. The social media firm has introduced an in-app tipping feature "tip jar", which allows content creators to accept tips in Bitcoin and other cryptocurrencies from their followers.