Summary

SafeMoon is a cryptocurrency and costs only a few cents. It's cheaper than any other cryptocurrencies.
SafeMoon charges 10% of its value as a fee from the seller.
It has teamed up with the UK-based financial company Simplex for payment processing.
The price of SafeMoon jumped by 5% on June 16 after fans of Hollywood celebrity Kim Kardashian tweeted about the cryptocurrency in response to one of her tweets.
The crypto coin was launched in March this year. It has since attracted many investors.
Bitcoin, the largest cryptocurrency by market value, is priced around US$30,000 per coin. Cryptocurrencies are prone to volatilities. The Chinese ban on digital currencies last month had triggered a massive fall in cryptocurrency prices, including Bitcoin and Ethereum. However, due to their high prices, investors are looking for alternative digital coins with growth potential.
SafeMoon's was priced at $0.000004293 at 11.30 am ET on June 16, offering investors an opportunity to buy millions of SafeMoon coins with just a few dollars. The company has an interesting trade policy. It charges 10% of the coin value from sellers, and a portion of that is given away to buyers or whoever holds the currency. Thus, it benefits the buyers of the coin.
How does SafeMoon work?
It charges 10% from sellers as a fee, of which 5% is shared with the buyer. The remaining 5% is divided equally into two halves: one portion is converted to Binance Coin (BNB), and the remaining half stays as SafeMoon token. Thus, its trade policy has attracted many investors to the coin.
Also read: Will Dogecoin reach $5?
The expanded form of SafeMoon's name is Safety to The Moon. The coin sells itself as a Defi token, which is decentralized like Bitcoin. It seeks to curb price volatility; hence, it is different from other digital currencies in the market.
It exists on a blockchain platform and does not use any intermediaries like financial institutions for leveraging. SafeMoon aims to promote peer-to-peer exchange. According to SafeMoon's whitepaper, it can supply up to 777 trillion coins.
SafeMoon's price jumped 20,000% since its launch on March 20.
In May, SafeMoon had teamed up with the UK-based financial company Crypto investor Simplex for processing card payments. The idea behind Is to make the coins available to all. Simplex also provides payment infrastructure to the cryptocurrency industry.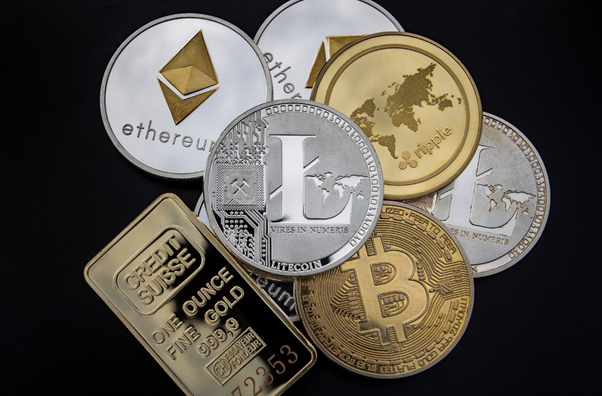 Source: Pixabay.
Also read: What will Bitcoin be worth in 2025?
Is SafeMoon safe?
SafeMoon is designed in a way that encourages investors to hold it instead of selling it. However, people without bank accounts will not be able to buy or sell SafeMoon coins. It encourages investors to hold it during volatile market sessions and pay 10% if they must.