Summary

Tesla founder Elon Musk's announced Tesla would stop accepting Bitcoin as a form of payment, over concerns about Bitcoin's high energy demand and fossil fuel use
Bitcoin's energy demand comes more from mining over transactions. Mining consumes up to 110 TWh annually, accounting for 0.55 per cent of global energy demand
Cryptocurrencies such as Dogecoin, Ethereum and Litecoin have less energy demand per transaction compared to Bitcoin
Newer currencies like Chia have also gained traction using proof of space instead of proof of work which require lower energy consumption
Cryptocurrency and blockchain have recently gained wider attention with more and more companies and governments planning driven by electric vehicle Tesla founder and billionaire entrepreneur Elon Musk interest in the asset. However, Musk announced on Wednesday his concerns over the high energy consumption of Bitcoin on the environment.
Musk added Tesla would stop accepting Bitcoin as a form of payment, in a sharp reversal from his earlier stance on the cryptocurrency. And would consider identifying alternatives which take less than 1 per cent of Bitcoin's energy/transaction.
Musk had earlier backed the use of cryptocurrencies like Bitcoin. In February Musk had announced plans to invest up to US$ 1.5 billion the cryptocurrency.
Also Read: Elon Musk's Romance With Cryptocurrency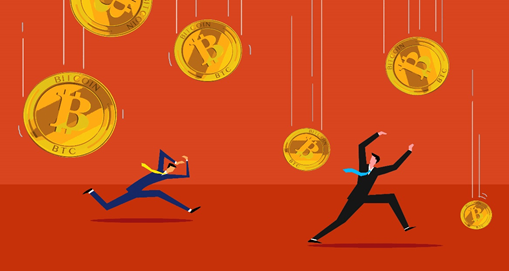 Copyright © 2021 Kalkine Media
Bitcoin's energy consumption
Bitcoin, which Is the most known cryptocurrency, is mined using computers by solving complex mathematical puzzles. It takes an estimated 10 minutes to process one block. Bitcoin transactions consume less energy mining.
Bitcoin's vast majority of energy usage comes from this process of crypto mining. According to a report from Cambridge Center for Alternative Finance (CCAF), Bitcoin's energy consumption is currently pegged at 110 TWh annually, which accounts for 0.55 per cent of global electricity consumption. This would roughly be equivalent to the energy consumption of Malaysia or Sweden. The report also states that the cryptocurrency would be a top 30 global energy consumer if it were classified as a country.
According to crypto research and news platform, Digiconomist, Bitcoin's climate impact is estimated at 115 TWh/year. To put it into context, Bitcoin's carbon footprint would match the size of London and have an energy consumption equal to all data centres globally.
However, energy consumption and carbon emissions are not equivalent since it's more difficult to determine the energy source being used by every miner and their energy mix. Due to this challenge, estimates vary widely.
A 2019 report from a crypto research platform Coinshares, estimated 73 per cent of energy usage was carbon neutral. Whereas CCAF pegs Bitcoin has a 39 per cent energy usage which is carbon neutral according to a September 2020 report.
Greener cryptocurrency alternatives
Musk's statement on Wednesday still considers cryptocurrencies as favourable and stated interest in seeking out currencies with less than 1 per cent of Bitcoin's current energy usage per transaction.
Dogecoin, a newer cryptocurrency that has also been hailed by Musk, utilises 0.12 KWh per transaction. Meanwhile, Litecoin is rated at 18.522 KWh, and Ethereum uses 62.56 KWh. In comparison, Bitcoin's rate is at 707 KWh and was rated the lowest among all cryptocurrencies.
Moreover, the founder of Ethereum has also pledged to reduce its consumption rate by 90, citing high resource use as one of the reasons to reduce energy usage.
Also Read: The New Crypto on the Block Bursts onto the Scene
Newer rival cryptocurrencies are using proof of space, the usage of empty hard discs, which are less energy intensive and more environmentally friendly, as an alternative to the more energy consuming proof of work concept used by Bitcoin and other first gen cryptos.
Chia, one such proof of space based crypto, has gained popularity, causing a shortage of hard disc in many countries in Asia, including Vietnam. At present, almost 3 million terabytes of hard disc space are being used to mine Chia.