Highlights

As per the market capitalisation, Bitcoin is the largest traded cryptocurrency.
This month El Salvador became the first country to make Bitcoin its official currency.
Trading in cryptocurrency is a current fad among many investors looking for making quick money. However, loosing money while trading in crypto is equally possible. A cryptocurrency is a digital currency that uses an online ledger with a strong cryptography for safe online transactions. As per the market capitalisation, Bitcoin is the largest traded cryptocurrency, which is priced at US$42,534.15, indicating a growth of 4.20% in the last 24 hours. This is followed by Ethereum, Cardano, Tether and Binance Coin.
The story of cryptocurrencies – Past, Present & Future !
There are over 10,000 cryptocurrencies that are traded publicly. In the current time, the usage and investment of cryptos are on the rise. It would be interesting to explore how this concept has evolved since Bitcoin was found in 2009.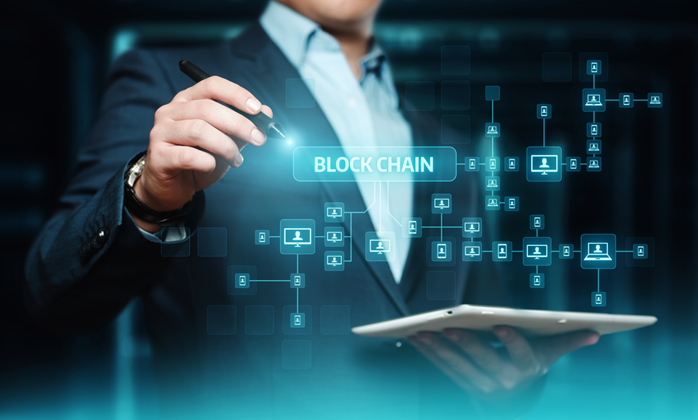 Image Source: © Alexandersikov | Megapixl.com
The past
Bitcoin came into existence in January 2009. It was made by some anonymous computer programmer or a group of programmers who launched it under the pseudonym, Satoshi Nakamoto. It is a peer-to-peer electronic payment system used to transfer value online. It also has a "store of value" function. The smallest unit of a Bitcoin is a satoshi, and each bitcoin is a total of 100000000 satoshis. Such a structure enables people to invest in bitcoins with as little as a dollar.
It is interesting to note that although we know Bitcoin as the first-ever cryptocurrency, there were multiple attempts earlier to create online currencies but weren't fully developed.
Until 2010 there wasn't any trading; people only mined the Bitcoin. Back then, 10000 Bitcoins were traded for two pizzas! Had the person held on to them, it would have fetched the investors over a hundred million dollars. Too much for two pizzas, right?
By 2011, the idea caught on and the first alternative cryptocurrency or altcoin appeared with improvised features like better speed and anonymity.
2014 saw a scam in the field. In January 2014, Japan based then largest Bitcoin exchange globally Mt.Gox, went offline and was never seen again. 850,000 Bitcoins worth US$450 million back then got wiped off from the market.
2016 witnessed the emergence of the Initial Coin Offerings (ICO) concept. Alongside came the Ethereum platform with its own coin, Ether, a cryptocurrency for enabling smart contracts and apps that are blockchain-based. The ICOs became fundraising platforms for traders involved in investing in the shares of startups.
2017 brought a new dawn for cryptocurrencies when more governments and businesses started accepting Bitcoin as a medium for payment. Giants like Microsoft and Starbucks too joined this rally and Bitcoin surpassed US$3000 mark. As a result, analysts on Wall Street started following the crypto. By the end of the year BTC prices skyrocketed to US$19783. However, few days along the line, a 45% slump followed.
Most of 2018 was a year of glum for the crypto world. Market reeled with multiple ICOs, project exit scams and losses due to hackers. To enable quicker and cheaper transactions, Lightning Network was introduced.
2019, a decade into its origin, ambitious works like Libra project by Facebook validated Bitcoin and further highlighted the importance of cryptocurrencies and led to another bull run. This was followed by a FOMO factor pushing prices further. Regulations and stablecoins made crypto investments less volatile.
Image Source: Copyright © 2021 Kalkine Media
Digital currency adoption witnessed among nations
This month El Salvador became the first country to make Bitcoin its official currency. The government has launched Chivo, which is a wallet app to facilitate transactions using Bitcoin. The country has also passed its Bitcoin law in June this year. The Salvadorian government is setting up ATMs for the Chivo wallet that will allow cryptocurrency to dollars without any additional commission.
September brought another interesting news with a crypto bill introduction in Panama. The difference between Panama and El Salvador is that Panama wishes to include not just the Bitcoin but also Ethereum. It proposes to use cryptocurrencies for tax and other purposes and civil purposes too.
In countries like South Korea, cryptocurrencies are gaining popularity among the youth of the country. According to data from Statista, Upbit and Bithumb had 255 and 249 trading pairs last month. The regulatory authorities, too, are showing a supportive attitude to enable the crypto biosphere in the country.
These days stablecoins like Tether and USD coin too seem to be of interest to investors. Stablecoins are tied to a commodity or fiat currency like the dollar. Such cryptos offer stability over a long period and bring down the losses too during dips in the market.
Crypto string attached to Musk
There seems to have a relation between the crypto price movements and statements from Elon Musk. Earlier, Tesla had said that it would accept Bitcoin for car payments. Musk is also known to boost dogecoin price. However, there came a sudden gitch in Tesla's bitcoin payment decision, favouring the energy critics who question Bitcoin's reliance on energy-intensive mining units. Musk pointed out that while Crypto was a great idea at many levels, it could not come at the cost of the environment. He said that the company would thus look for more energy-efficient networks than Bitcoin. This gave the BTC price a tailspin.
ESG concerns over Crypto
Some studies show that there is a 745.18kg CO2 carbon footprint in each bitcoin transaction. The energy consumption of bitcoin networks is equal to that of the Netherlands, and the significant chunk is backed by coal.
There always existed expert warnings that institutional adoption of crypto and ESG mandates would be chalk and cheese, but it was only after Musk's tweet that the matter picked up momentum.
ESG conscious experts suggest that there must be greener ways to power the network; funds should be structured such that only those bitcoins should be sourced whose mining is through renewable energy. Today, as much as investors are sensitive about the information on volatility of the respective asset equal, they need to be aware of the concerns around the ESG compliance of cryptocurrency. Digital Asset management companies are already going for ideas like sustainably mined cryptos like a bitcoin mined with hydro, wind, or geothermal energy. Now there are efforts within digital asset trading platforms to become carbon negative. It is even proposed that a new token would envisage BTC and carbon credits such that they trade in the form of a single asset.
Crypto ETFs gaining traction
In another interesting move of events, Ark Invest, which gained much traction in 2020 for their innovation themed ETF gaining 150% amidst a pandemic, has recently made moves that make bitcoin look interesting. For their ARK Next- Gen Internet ETF, the company wants to invest in crypto ETFs in Canada. The company CEO Cathie Wood highlighted that she beliefs, bitcoin should be included in a balanced investment portfolio.
The Canadian market on the whole is expressing interest in the area and has had multiple cryptocurrency ETFs approved this year.
Related Read: Why is stablecoin catching investors' attention?
What will the future bring?
While several businesses are eyeing cryptos as a mode of payment, there is a significant challenge of volatility associated with it. Also, there is reluctance on the side of consumers too. Thus commercial transaction using cryptocurrencies looks like an uphill task to put in place.
Related read: Will People Really Buy a Movie Ticket With Cryptocurrency?
In addition, there are apprehensions triggered by attacks on blockchains. Such a vulnerability underlines the essence of diversity of client so that nodes don't get targeted all at once.
Several proponents of cryptocurrency tag it safe from economic and global fluctuations. There are even opinions that cryptocurrency cash is a relatively safer idea. However, like any other investment where we park our money, the crypto world faces risks. The old dictum of higher risk means higher returns still seems to hold good.
With diverse and contrasting opinions mushrooming around the concept, it would be interesting to watch the crypto flames spread further.