Summary

As more and more companies start accepting them as a mode of payment, cryptocurrencies have become all the rage across the world.
There are over 5,000 digital coins which are currently trading.
Here we will discuss 10 digital coins that are trending in 2021.
Cryptocurrencies have late exploded in popularity across the world as more and more companies start accepting them as a mode of payment. With El Salvador becoming the first nation to adopt the popular digital currency as legal tender, the interest among investors and traders has further escalated.
While May saw frequent dips in the value of cryptocurrencies, June seems to be a better month having made some recovery as investors get back to the world of digital currency.
Interestingly, there are over 5,000 digital coins currently. However, not all deserve your attention. It is important to choose a particular digital currency based on some carefully selected parameters such as market capitalisation.
Even as there may not be many to challenge the worth of Bitcoin and Ethereum on this parameter, a few could be considered on the basis of their past growth.
Source: © Colicaranica | Megapixl.com
READ MORE: What is blockchain technology? Why is there an unbelievable hype?
Here are the top seven cryptos trending in 2021:
Bitcoin
Bitcoin (BTC) was created in 2008 by an anonymous individual or group of people under the pseudonym Satoshi Nakamoto. It is the most popular cryptocurrency across the globe. Bitcoin is a decentralised digital currency, which can be sent from user to user on the peer-to-peer bitcoin network without the need of any intermediary.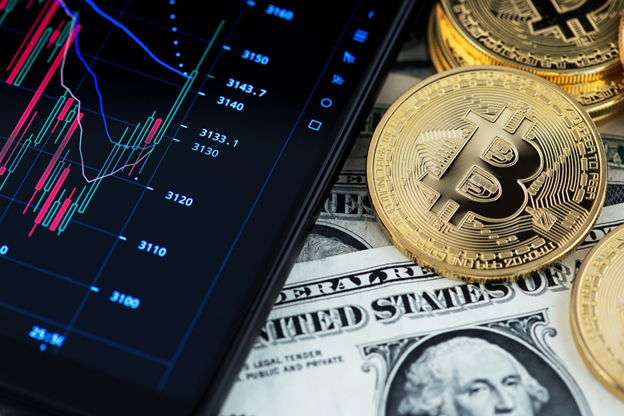 Source: © Aoutphoto | Megapixl.com
Bitcoin has an m-cap of US$635.5 billion.
READ MORE: What will Bitcoin be worth in 2025?
Ethereum
It is the second largest cryptocurrency after Bitcoin in terms of m-cap. It has an m-cap of US$233.9 billion. The platform was proposed by a programmer Vitalik Buterin in 2013. The platform's native currency is Ether (ETH).
There is no need for a third-party intervention for the platform to design Smart Contracts and Decentralised Applications (DApps).
Tether
With an m-cap of US$62.7 billion, Tether (USDT) was launched in 2014. The digital currency was earlier known as Realcoin. It was one of the first digital currencies to have been pegged to the US dollar.
It is a blockchain-based virtual currency whose crypto coins are backed by an equal sum of conventional fiat currencies.
READ MORE: Bitcoin down under - where and how to buy it?
Binance Coin
Binance Coin (BNB) is an Ethereum-based token launched by the cryptocurrency exchange Binance. Binance was the largest cryptocurrency exchanges in the world in terms of trading volume as of April 2021.. Binance has an m-cap of US$44.3 billion.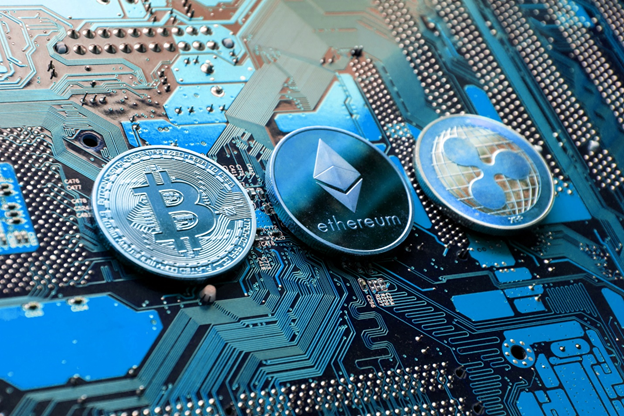 Source: © Josefkubes | Megapixl.com
Cardano
Released in 2017, Cardano (ADA) is a cryptocurrency network and open-source project for creating a public blockchain platform for smart contracts. Charles Hoskinson, a co-founder of Ethereum and BitShares, is the founder of the cryptocurrency.
Cardano has an m-cap of US$39.7 billion.
READ MORE: Bitcoin in Australia: How does it work?
Ripple
Ripple is a digital payment network for financial transactions. Ripple Labs created XRP as a payment token used on its decentralised payment system. The US$27 billion cryptocurrency, which was first released in 2012, is used with a network of validation nodes rather than a blockchain.
READ MORE: Bitcoin in a freefall as China doubles down on crypto crackdown
Dogecoin
Two software programmers Billy Markus and Jackson Palmer founded the currency. Dogecoin (DOGE) became the first currency to be used for space trip after SpaceX announced a Dogecoin-funded rideshare journey to the Moon on 9 May 2021.
READ MORE: Is Cardano better than Bitcoin?