Highlights

In 2021, Chinese authorities have warned people repeatedly about the use and trading of cryptocurrency as well as shutting down several Bitcoin mined earlier this year
Iran's government incentivises Bitcoin miners where Bitcoin mining brings in huge revenue for the country
Earlier this year, the Russian government gave legal status to Bitcoin but also banned digital currency being used as payments, insisting on the Russian Ruble being the only acceptable legal tender
The concept of the "free market" has never been something accepted globally. From the US – the holy land of the free market – to China, where regulations restrict exchange, the free market is a relative term depending on which country one may be referring to.
The advent and expansion of cryptocurrency in the last decade have seen an ever-increasing wave of interest – both positive and negative- across the globe.
While there continues to be rapid improvements in blockchain technology – upon which crypto is made possible, allowing for the innovation of entire digital ecosystems - the crypto revolution has also attracted its fair share of negative attention, including increased rates of cybercrime as well as transparency issues relating to the open communication between its users and particular governments which impose tighter restrictions on trade.
Even where Bitcoin – the world's first and still largest cryptocurrency – is legal, restrictions imposed on it vary from country to country as its parameters are constantly being redefined. Although Bitcoin is technically legal in some countries, banks of particular countries won't allow its customers to make transactions using cryptocurrency. In other nations, Bitcoin and cryptocurrency, in general, have been outlawed and users can suffer heavy penalties for making any kind of crypto transaction.
Image Source © Chrisdorney | Megapixl.com
Here's three major countries where crypto has either been tightly regulated or banned entirely.
Blockchain.com IPO: When can you buy the crypto stock?
China
China is probably the most well documented country when it comes to the various trials and tribulations a digital currency has experienced, particularly in this year.
Throughout this year, Chinese authorities have warned people repeatedly about the use and trading of cryptocurrency as well as shutting down several Bitcoin mines earlier this year.
In July, authorities in the Sichuan province ordered the closure of 26 mines, and Beijing continues to keep a close eye on the industry.
The abrupt crackdown coincided with Bitcoin's major crash earlier this year which ultimately saw the digital currency lose more than half its value before mounting an inspired recovery in the throughout August. Although there are many factors which influence the crypto market, to say the Chinese crackdown was a contributor to Bitcoin's mass correction would not be unreasonable.
China's strict regulations in regard to cryptocurrency are seen by some as a deliberate attempt by the Chinese government to float their own digital currency. Unlike Bitcoin and the like, which are decentralised, peer-to-peer systems designed specifically to function without third party intervention (the government in this case), China's e-currency is likely to be heavily controlled by the Chinese government.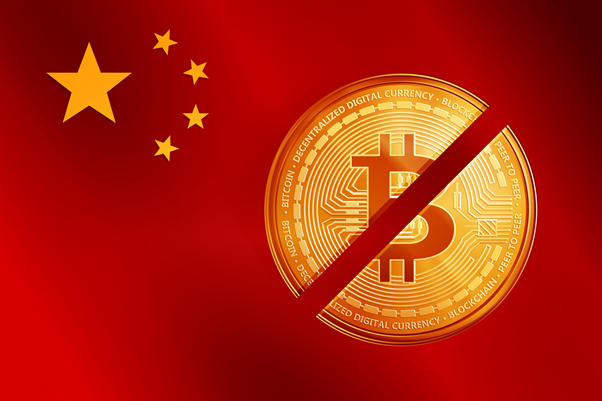 Image source © Rastudio | Megapixl.com
Iran
Iran's relationship with digital currency is a little more complex than China. Firstly, nearly five per cent of the world's Bitcoin mining takes place in Iran. In fact, the Iranian government incentivises Bitcoin mining due to the huge revenue it generates for the country.
While the Iranian government permits mining, all mined coins must then be sold to Iran's Central Bank. Furthermore, the Central Bank prohibits crypto trading.
Miners of Bitcoin are offered cheaper energy rates - a much needed concession given the huge amount of energy required for Bitcoin mining. In fact, such is the heavy consumption of energy mining generates, Iran's power grid crashes regularly – in large part due to unsanctioned mines. This has forced a four month ban on mining, which will come to an end on September 22.
Russia
Russia is one of those countries where the parameters of cryptocurrency are being constantly redefined and while it's not completely illegal, there continues to be debate over its legitimacy and what that should be.
Just this year, a law came into effect which aimed to regulate the use and trading of cryptocurrency. Specifically, the Kremlin gave legal status to Bitcoin but also banned digital currency from being used as payments, insisting on the Russian ruble being the only acceptable legal tender. The law also bans civil servants from owning any type of crypto asset.
The reasoning given by President Vladimir Putin pertains to crypto's potential for inviting criminal activity, including cybercrime.
On August 4, 2021, the Russian government declared it would spend upwards of 14 million rubles to design a system which would monitor and analyse Bitcoin crypto transactions. The system – called the "Transparent Blockchain" - which was put in place by The Russian Federal Financial Monitoring Service, uses artificial intelligence to track online Bitcoin transactions.
Image source © Eoincurran377 | Megapixl.com
Crypto's Fight For Legitimacy Moving Ahead
The central guiding principle of crypto is that it be decentralised and unregulated. The first crypto blockchain, Bitcoin, arose out of the global financial crisis of 2008. Its creation for all intents and purposes was to prevent what had occurred in 2008 from happening again by essentially excluding third parties and making a decentralised financial system. Whether fanciful or not, crypto's ambition is to create an economy of the people, by the people and for the people
And so, while its heavy regulation in various corners (large corners) of the world is perhaps unfair, it's understandable that these parts of the world are reluctant to hand that much financial power over to its people.
Bottom Line
The continued rise and acceleration of cryptocurrency as a whole is inevitable. As we move into this new decade, countries like Russia, China and Iran as well as others such as Vietnam, Colombia and Bolivia, where restrictions are also enforced, will, sooner or later, need to decide which side of the fence they ultimately fall on.
The eventual outcome may already be apparent to some, but if there's one thing the world of cryptocurrency has continued to display time and time again, it's unpredictability.