Source: Vitaliy Karimov, Shutterstock
Summary

Tesla becomes first auto major to allow the digital currency for car purchase in the US.
The electric carmaker invested US$1.5 billion in Bitcoin in February.
Tesla chief Elon Musk people in other countries will be able to use Bitcoin for car purchase later this year.
Tesla Inc. chief Elon Musk said on Wednesday, March 24, 2021, that bitcoins will be accepted for buying Tesla cars in the US, marking it the first auto major to allow the digital currency for purchases.
In a tweet, Mr. Musk also said that the facility would be made available in other geographies later this year. Tesla became the first major corporation to invest in bitcoin last month when it bought US$1.5 billion worth of coins. The news had sent bitcoin surging to US$62,000 in intraday trade.
Mr. Musk's latest tweet has triggered a 4 percent jump in bitcoin's value to US$56,178, up 3.5 percent from the previous close.
The Tesla chief said that bitcoins paid by customers will not be converted into cash and the transactions would be processed using the company's special internal and opensource software.
Tesla's crypto transaction is different from other firms, such as Microsoft and AT&T, which use payment processors to convert the coins into currencies before sending them to their accounts.
Although Bitcoin's use in commerce is still in a nascent stage in most economies, owing to its volatility, high cost, and longer processing time, its benefits outweigh the risks, and it will be the preferred choice for most people in the coming years, Mr. Musk said last month.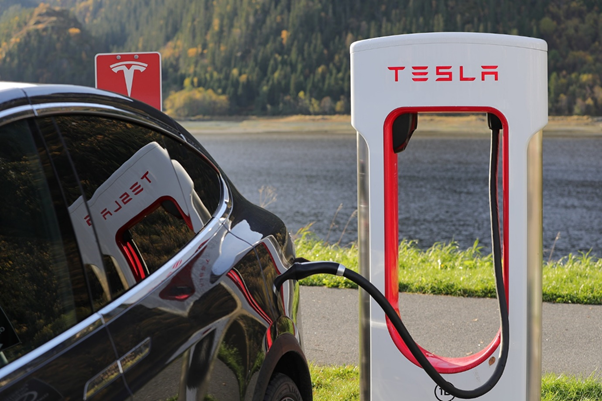 Pic Credit: Pixabay.
Cryptocurrencies' Growing Popularity
Besides Tesla, the Bank of New York Mellon Corp (BNY Mellon) and Mastercard Inc have also recognized the cryptocurrencies like any other traditional currency.
BNY Mellon had last month participated in a fundraising round of crypto start-up Fireblocks, promoted by ex-Israeli security officers.
The New York-based crypto company had raised US$133 million in the exercise. According to the firm, over US$100 billion worth of digital coins had moved through its network in February. Its more than 200 clients include large trading firms and wealthy investors.
PayPal Holdings Inc. had recently bought the Fireblocks' rival Curv, highlighting the growing interests for the digital asset among the financial institutions. Also, State Street Corp., a Boston-based bank, expressed interests in foraying into cryptocurrency services.
However, not all are optimistic about cryptocurrencies' potential to replace traditional notes. Uber CEO Dara Khosrowshahi said that his company has dismissed the idea of investing in bitcoin but may accept it as payment.
General Motors said it has not yet decided whether to accept the digital currency for payment.
Coinbase Global Inc., the US' biggest cryptocurrency exchange, has recently filed for Nasdaq IPO. The crypto exchange is currently valued at US$68 billion, but it can climb to US$90 billion after the offer, say analysts. The eyepopping value underscores its major gains from bitcoin's rally in the markets.
Coinbase stocks saw a nearly 13-fold increase in price to US$343.58 in the first quarter ended March 15, 2021, the exchange said in a regulatory filing. The stock price was US$28.83 last September.
According to the data firm PitchBook, Coinbase was worth US$8 billion in October 2018.