Highlights

Elon Musk's tweet triggered a mini-rally in the meme-based cryptocurrency, Doge.
EV Tesla will accept Dogecoin as payment for merchandise on test basis.
Musk has been a crypto advocate for many years.
Elon Musk, the founder and CEO of electric vehicle (EV) giant Tesla Inc, on Friday, said the company will accept Dogecoin as payment for merchandise on a test basis, triggering a rally in the meme-based cryptocurrency, which jumped over 20% to an intraday high of US$0.211. At the time of writing the article (6:08 pm AEDT), Dogecoin (DOGE) was trading 15% higher at US$0.197.
"Tesla merch buyable with Dogecoin," Musk said in a tweet on Friday.

Apart from selling self-driving electric vehicles (EVs), Tesla sells merchandise and offers products like a belt buckle, mini models of its cars.
Musk's tweets on the Dogecoin – one of popular digital tokens among retail investors – including the one where he called it the 'people's crypto', have helped the meme coin soared nearly 2000 per cent over the past year.
Last month, Musk has announced in another tweet, "Tesla will make some merch buyable with Doge & see how it goes."
Crypto Markets
Crypto markets have been bearish so far in 2022. The biggest cryptocurrency, bitcoin, has been nearing the 'Death Cross' pattern as a large-scale sell-off ensued in global markets. Many experts believe the entire tradable crypto ecosystem has been staring at sharp correction or crash. The volatile asset class had plunged due to Federal Reserve's hawkish stance.
However, the Tesla founder's announcement is likely to trigger a broad-based rally in the crypto space.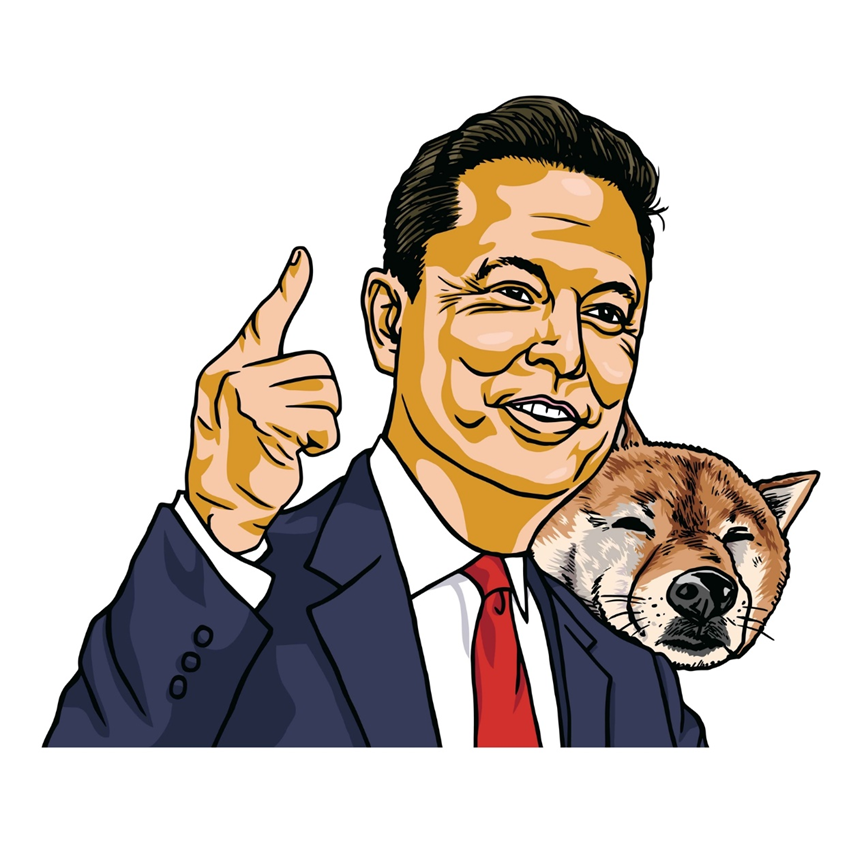 Image: © Vectorfarmer | Megapixl.com
Musk & Crypto
Elon Musk has been an advocate for the crypto community for many years. His latest announcement is likely to spark more retail interest in Dogecoin, say industry experts.
Musk has often endorsed Dogecoin and in a recent interview to the Time magazine, which named him 'Person of the Year' for 2021, said it is better for transactions.
In a Twitter poll in May last year, the crypto whale had asked users if they wanted Tesla to accept Dogecoin. He had called Dogecoin a 'hustle' during his guest-host spot on the US-based 'Saturday Night Live' comedy sketch TV show in May.
Also read: Top cryptocurrency with potential – the likely candidates
Musk, who has over 66 million followers on the micro-blogging platform, has been tweeting about multiple cryptocurrencies and helping send their prices skyrocketing.
Earlier, the world's most valuable carmaker stopped accepting bitcoin for car purchases, less than two months after it began accepting the biggest digital currency (according to market capitalisation) for payment.