Summary

Cardano can be termed as a third-generation cryptocurrency, offering enhanced functionality.
Cardano can handle at least 257 transactions a second compared to Bitcoin's 5 transactions a second.
The supply of Cardano is capped at 45 billion, compared to 21 million for Bitcoin.
Crypto enthusiast may already be aware of Cardano and other popular cryptocurrencies such as Bitcoin of Dogecoin, etc. The current year has been an action-packed for the cryptocurrency market. Many of these cryptos have had a massive bull run, starting from the last quarter of 2020 to the massive fall from their respective all-time highs in the last month.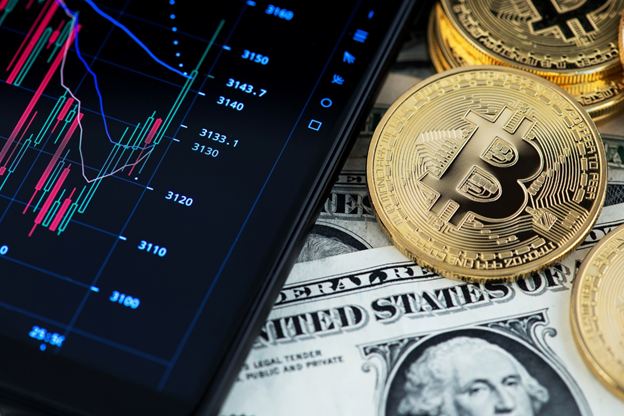 Image Source: © Aoutphoto | Megapixl.com
Naturally, this has spurred the interest in these volatile assets, and many have rushed to include Bitcoin in their portfolios as the safest crypto. Others have looked at altcoins for more growth potential attached with higher risk. One such altcoin is Cardano.
Read More: How Does The Quantity Theory of Money Serve Digital Currencies?
So what exactly is Cardano?
Cardano can be termed as a third-generation cryptocurrency, offering enhanced functionality. It has been designed to tackle the scaling problems with a first-generation cryptocurrency, Bitcoin, which initially introduced the idea of digital coins. Ethereum is known as a second-generation cryptocurrency, which expanded the use cases for altcoins by introducing smart contracts.
Its two-layer network architecture goes one step further and not just facilitates digital payments but also allows to exchange assets via smart contracts. This is much similar to the DeFi technology, on which Ethereum is built on, as Cardano was also developed by the co-founder of Ethereum, Charles Hoskinson.
Before answering the question, will Cardano be successful? Of what is Cardano worth in 2025? We'll have to look at a few key factors about Cardano and Bitcoin to gauge which one could be a better investment.
Transaction and speed
Apart from many technical differences between Bitcoin and Cardano, the most significant one is the way in which transactions are processed. Despite being much popular, Bitcoin's blockchain technology has faced a lot of criticism for following a relatively slower process and consuming a lot of energy, making it costlier than some rival coins.
The blocks created in Bitcoin's blockchain network require powerful rigs to solve complex equations, which is essentially the lifeblood of the Blockchain technology. The problem with this protocol is the time taken to create these blocks, which may take up to 10 mins. To put it in perspective, on Ethereum network, it can be done under 20 seconds.
Coming to Cardano, it can handle at least 257 transactions a second compared to Bitcoin's 5 transactions in a second. This certainly makes Cardano a preferred choice over Bitcoin, but it doesn't stop there. Charles Hopkins claims that it could be further scaled over a million transaction a second in the future.
Supply and Demand
The supply-and-demand equation for the underlying ultimately determines whether the underlying would likely to move up, or a fall has a higher chance. Both of these coins have a built-in devaluation mechanism.
For eg. Bitcoin's total supply is capped at 21 million, which simply means there will never be more than 21 million Bitcoins in circulations. Moreover, the reward a miner gets in the form of Bitcoin is halved after every 210,000 blocks. This helps Bitcoin to maintain its scarcity as higher demand would ultimately lead to lower pace of Bitcoin coming in circulation.
Cardano also works on the same principle with limited supply. However, the maximum Cardano that would ultimately be there in the system are 45 billion. As with Bicton, the reward given out for validating a Cardano transaction reduces at varying intervals.
Read More: What will Bitcoin be worth in 2025?
Proof of work vs proof of stake
The reason Bitcoin mining is much power hungry is because it uses a proof of work mining model. As the value of these cryptocurrencies increases, mining them becomes more profitable and more people want to mine them. By its design, only one Bitcoin block can be added every 10 minutes. If more computing power is added, the mining becomes harder and it requires more energy to essentially come at the same endpoint. This inefficiency is built into the system.
On the other hand, Cardano works on proof of stake model, which allows only those people who own some of Cardano to validate the transaction. The process is called "staking' and this built-in limit means the mining cannot be undertaken by just everyone as there is no reward to add more computing power if a miner does not hold Cardanos. This makes the whole process more energy efficient and a better alternative than Bitcoin.
Conclusion
There are many ways in which Cardano is better than Bitcoin, however, one thing cannot be ignored is the global acceptability of Bitcoin against which no other rival coin comes even closer. Also, there are a lot of talks going on to find a more sustainable way to mine Bitcoin, which could also add more weight to its preference.
So, can Cardano replace Bitcoin? Cardano being more energy efficient and capable of solving the problem of scalability, could have a better growth outlook but may also attached with higher risk.