Summary

Crypto market boomed and proved to be resilient amid the COVID-19 pandemic.
Cryptocurrencies are highly volatile and proved to be a pushing factor behind their unpredictable price fluctuation.
It has also given hope that cryptos can overcome any storm.
The catastrophic Covid 19 outbreak wreaked havoc, causing severe instability across the globe. While everything was on the verge of collapsing, Cryptocurrency was reborn with force never seen before.
The crypto market has proved to be relatively resilient amid an extremely uncertain environment. However, a rapid quickening of digitization and accessibility to high-speed internet has formed strong prospects for digital currency.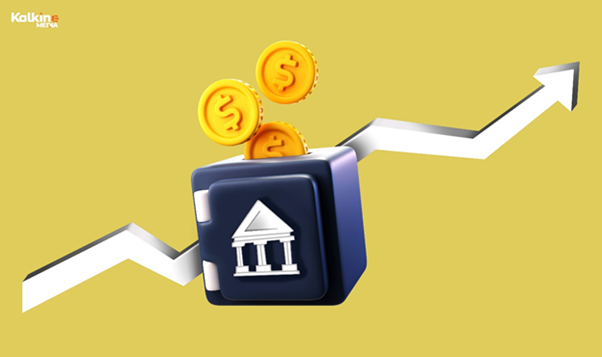 Source: Copyright © 2021 Kalkine Media
The crypto market has boomed, going into 1 year from the pandemic. The most prominent Cryptocurrency, Bitcoin, became a highly valuable asset in the year 2020, with the crypto reaching a record high of over US$64,000 in April.
ALSO READ: What's driving the crypto rally?
However, the currency tumbled below US$30K in late June and early July due to brutal sell-off by investors amid worries about China's curb on cryptocurrency trading and mining.
Bitcoin last traded at US$37,054, at the time of writing, on 27 July 2021.
Factors that affected crypto demand during the pandemic
COVID-19 had a significant impact on crypto trading, with some positively affected while others were bearing a negative impact. Many forces affected the demand for cryptocurrencies to go up and down during the pandemic.
ALSO READ: Five exciting cryptocurrencies to look at
Cryptocurrencies have the advantage that they can be traded from anywhere in the world. Thus, they are free from any potential liquidity constraints that can arise if the government restricts trading activities amid COVID-19 induced lockdown. Furthermore, cryptocurrencies are not controlled by a central authority but rather operate autonomously, which can help investors mitigate political risk while making them more appealing.
However, certain factors can push its demand down. For example, the resulting turmoil caused by the pandemic can lead to risky events where some investors can manipulate the prices by falsely driving the demand up to lure others and then selling their holdings as the price soars enough. Many investors also fear that crypto trading may expose them to criminal charges of money laundering (as crime also increases amid pandemic chaos), subsequently avoiding trading.
DO READ: Which are the five best performing cryptos of 2021?
There were many other effects of the pandemic on crypto trading.
Cryptocurrencies are highly volatile due to their dependence on factors like customer growth, market trends, etc. Further, its qualities of ease of use and high volatility give many opportunities for the less privileged to build wealth.
Spike in customer growth in Crypto Exchanges had put them at severe risk as several crypto users were hackers that had the objective of stealing crypto wallets.
ALSO READ: Look at the top 8 cryptocurrency exchanges operating in New Zealand
Bitcoins and other cryptocurrencies are known to be highly volatile, with wildly fluctuating prices all around. However, cryptos have demonstrated their resilience to the worst health and public crisis faced in a century, giving optimism that they can survive any storm.