Highlights

DeFi or decentralised finance allows users to carry out financial applications without the involvement or control of any central authority.
RPL, AVAX, REN are some of the hottest DeFi coins right now.
Before investing in any DeFi coin, investors need to be aware of associated risks.
Decentralised finance or more commonly known as DeFi is a technology which essentially aims to recreate the traditional financial system with blockchain based technology. What sets DeFi applications apart is that they can operate without the interference of any central authority exercising its control over the system.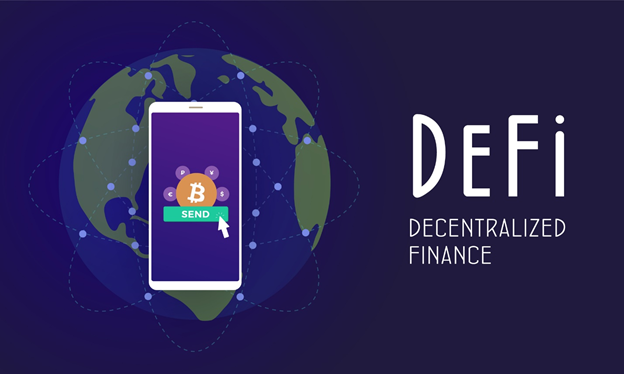 Image Source: © 204474 | Megapixl.com
Borrowing and lending cryptocurrencies are currently one of the most common uses of DeFi. A crypto holder can lend his/her cryptos for an interest just as a traditional bank does with the fiat currency. With an astronomical rise of DeFi seen in the recent months, the DeFi coins have reflected this popularity in their market value. Here's a list of five DeFi coins that have surged over 50% in the last seven days.
Read more: Failed attack on Ethereum blockchain affects 0.8% nodes
Rocket Pool (RPL)
Rocket Pool is built on decentralised Ethereum 2.0 Staking protocol and it allows holders to stake as little as 0.01 Ether and instantly receive rETH, a tokenised staking deposit. This token can be traded/sold/held as the user desires, all from the very moment they deposit ETH.
RPL has run up by a massive 74.2% in the last seven days and is currently trading at US$32.61, having a market capitalisation of US$335.24 million, according to CoinMarketCap.
Avalanche (AVAX)
Avalanche claims to be the fastest smart contracts platform in the blockchain industry. It is one of the biggest coins, which is compatible with the Ethereum Virtual Machine, making it easy to port projects from Ethereum to Avalanche.
AVAX is currently trading at US$61.35 and has shot up 67.64% in the last seven days. Currently, there are around 220.28 million Avalanche coins in circulation, with a total market cap of US$13.51 billion.
Tezos (XTZ)
Tezos is a security-focused coin, providing institutional grade security at both the protocol and application layers. Unlike Proof-of-Work blockchains like Bitcoin, Tezos' Proof-of-Stake requires significantly lesser energy and cost to operate.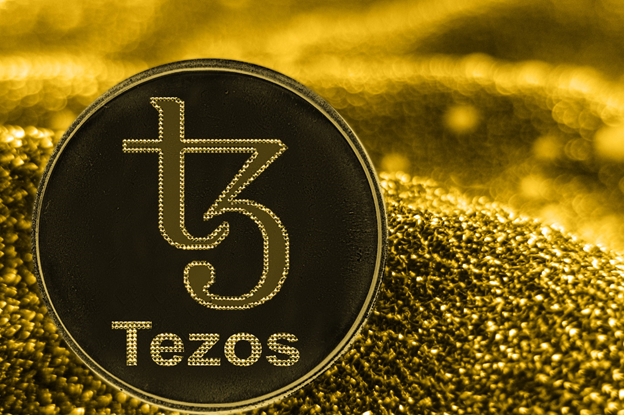 Image Source: © Shahurin | Megapixl.com
XTZ has a market capitalisation of US$5.86 billion with 859.64 coins in circulation. The last traded price of XTZ was US$6.85, rallying 58.6% in the last seven days.
Ren (REN)
Ren is an open protocol which provides access to inter-blockchain liquidity. Users can transfer any token between any blockchain using his/her existing smart contracts. It also allows cross-chain OTC (over the counter) trading without any counterparty risk.
REN has surged 57.13% to US$1.04 in the last seven days, bolstering to a market capitalisation of US$1.04 billion with almost a billion coins in circulation.
finance (CORE)
CORE is a non-inflationary cryptocurrency which executes profit-generating strategies autonomously with a decentralised approach. CORE smart contracts employ interchangeable strategies, allowing users to vote on which strategy goes live and when on their funds.
Core is one of the most expensive coins out there with a price of US$17,163.62 with only 10K coins in circulation. Its market capitalisation stands at US$171.63 million.
Bottom line
Decenteralised finance has gained tremendous popularity recently as it allows users to take advantage of financial services without the regulations and control of a regulatory authority.
Some DeFi coins have been on a massive run as demand for them has significantly increased and much credit goes to their finite supply. However, these technologies are relatively new, and investors need to understand inherent risks involved with these coins before investing in them.
Read more: Swiss digital exchange SIX gets green light to launch digital bourse