Highlights

Facebook's Novi wallet should not be confused with typical cryptocurrency wallets
The official website hints toward fees charged in the future on using Novi services
Coinbase and Facebook make up a formidable team that adds more allure to crypto space
The cryptocurrency game is heating up. After the entry of celebrities like Paris Hilton in the non-fungible token (NFT) space and launch of the much-awaited Bitcoin ETF in the US, it is now the Facebook and Coinbase partnership making headlines.
The question is how Facebook will fit into the crypto universe that already has multiple participants with unique blockchain services.
8 basic things about Novi wallet
1. Availability
On its website, Novi wallet cites its availability in Guatemala and the US for money transfers using the Pax Dollar (USDP), a stablecoin 'collateralized' to the US dollar.
Not a crypto wallet
For the uninitiated, Facebook's Novi wallet is not a cryptocurrency wallet – which are hot and cold – but a digital wallet that will be used for money transfers, and not for storing cryptocurrencies. The Novi wallet is a plain digital wallet.
Also read: Is investing in altcoins better than Bitcoin?
Coinbase
Coinbase, world's leading cryptocurrency exchange, will act as the 'custody partner' for Novi. It means that Coinbase's infrastructure will be used for the safekeeping of users' Novi funds.
Facebook's Novi: 8 things you need to know about the crypto wallet
Coinbase Custody comes under the purview of the New York Department of Financial Services. The state banking law also considers it as a fiduciary.
The shares of Coinbase, which listed on NASDAQ earlier this year under the ticker COIN, were up two per cent immediately after the news of Facebook and Coinbase tie up broke out.
USDP stablecoin
The money transfer will initially rely on the USDP stablecoin, which according to CoinMarketCap has a market cap of nearly US$945 million as of now. Users will convert their local currency into USDP, and these Pax Dollar stablecoins will be transferred instantly to the intended recipient's account.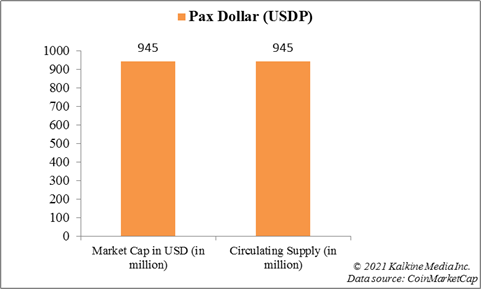 'No fees'
Facebook's Novi will charge no fee from the users for adding and sending USDP. However, the official website says 'Today, there are no fees', which means that fees may become a part in the future.
Also read: 10 best crypto wallets in Canada
Dollar conversion
Novi, for the time being, will also not add any markup to exchange rates for currencies. The platform will convert 1 USD to 1 Pax Dollar and vice versa.
Transparency
The user can know beforehand how much money will be received by the recipient in local currency. It can bring predictability and transparency in money transfers.
Also read: Can Bitcoin end 2021 with a price tag of $100,000?
Pilot trials
Novi is currently in its pilot phase. Having started with two countries, Facebook's digital wallet can likely enter other jurisdictions depending on initial response from the users.
Bottom line
Facebook's Novi is a digital wallet, which is not comparable with cryptocurrency wallets. The latter store crypto tokens, however Novi wallet will facilitate no-fee cross-border remittances. Coinbase's association adds a little more glamor to the arrangement, and crypto enthusiasts are welcoming the news. Navi will use the Pax Dollar (USDP) as the stablecoin with 1:1 peg with the US dollar.