Highlights

Elon Musk played a role in the recent rise and then fall in the price of the Shiba Inu crypto.
In a tweet to a Twitter user, Mr. Musk revealed his crypto holdings.
Whether he gains in the medium-to-long term on his crypto holdings could be decided by the cryptos' utility.
Lately, Tesla's CEO helped the Shiba Inu cryptocurrency register eye-popping gains. His tweets have had a similar impact on multiple cryptocurrencies including Dogecoin and Bitcoin in the past.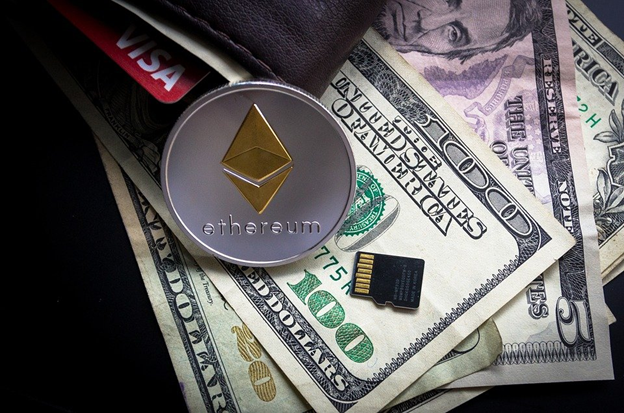 Now, in a Twitter thread, Mr. Musk has dropped a bombshell by revealing his real holdings. Elon Musk's crypto holdings were a matter of speculation for a long time. His tweet claims he holds Bitcoin, Dogecoin and Ether, and puts speculations to rest by saying "that's it."
The three cryptos Mr. Musk holds have all gained in 2022. Let's look at how they have performed and the likely reasons why they are in his portfolio.
Bitcoin (BTC)
Bitcoin is the undisputed king in the cryptocurrency universe that has over 10,000 crypto assets. Not only Elon Musk, other billionaires are also bullish on Bitcoin.
Also read: Does Bitcoin even have a resistance level? Let's find out
In September this year, the CEO of business intelligence company MicroStrategy tweeted about having bought 5,050 new BTC. Even Tesla holds Bitcoin, but the holding of MicroStrategy makes it the biggest such investor in Bitcoin. Jack Dorsey of Twitter has time and again supported Bitcoin by referring to it as the "native currency" of the internet.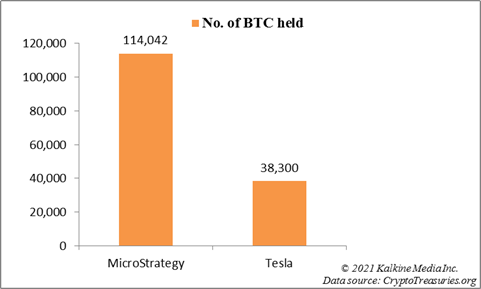 Today, a Bitcoin exchange-traded fund is up and running in the US after the SEC's long-awaited approval. In Canada, the securities regulator green-lit such an ETF earlier this year.
Also read: Can Bitcoin be termed as the 'asset of the century'?
What's more? Bitcoin is now a legal tender, an official currency, in at least one country -- El Salvador.
Having started 2021 with a price of nearly US$29,000, BTC has gained beyond expectations. As of now, it is trading at nearly US$63,000. However, there was a period of a downward slide as well. In mid-July, it had dropped to below US$30,000. The timing, it means, is the key in crypto investment.
Ether
Ethereum's blockchain is the biggest competitor of Bitcoin. Bitcoin's market cap as of now is US$1.18 trillion, and that of Ethereum's is US$498 billion.
Unlike Bitcoin, Ethereum's blockchain supports multiple other crypto assets as ERC-20 tokens. Ethereum allows developers to build new decentralized platforms and applications on its blockchain. Today, many of these ERC-20 tokens and platforms have grown into billion-dollar market cap cryptocurrencies.
If Bitcoin introduced peer-to-peer blockchain technology to the world, it can be said that Ethereum made it easier for it to be adopted by the wider world.
Ether began 2021 with a price tag of nearly US$730. As of now, it is trading at nearly US$4,200. If Mr. Musk invested at the most opportune time, he must have made wealth.
Dogecoin (DOGE)
Mr. Musk's fondness for meme cryptocurrency Dogecoin was never hidden from anyone. He has tweeted about working with its developers to improve the efficiency of the network. Dogecoin's popularity has spawned many other meme cryptos including the Shiba Inu coin.
It is said that DOGE can be used for tipping on Reddit and Twitter. Besides, it has some unique features to its blockchain, but the broader real-world utility has yet to be ascertained.
Also read: Can Bitcoin end 2021 with a price tag of $100,000?
DOGE was priced at nearly US$0.0047 at the start of 2021. The price, as of now, is nearly US$0.27. Dogecoin's market cap is nearly US$35 billion, which places it among the top ten cryptos by market cap.
Bottom line
Now that the multi-billionaire has revealed his crypto holdings, enthusiasts may turn their attention to these three. Mr. Musk has single-handedly brought changes in the crypto space, as seen in the recent Shiba Inu episode. The real-world utility of any of Mr. Musk's crypto holdings has yet to be fully ascertained, and only time will tell if he gains in the medium-to-long term.