Cryptocurrency Dogecoin skyrocketed by over 32 per cent on Wednesday, April 29, following Tesla owner Elon Musk's tweet describing himself as "The Dogefather".
The engineer-turned-entrepreneur is also set to represent the meme-crypto at the popular American sketch comedy show, Saturday Night Live, on May 8.
How 'Dogefather' Elon Musk & Shark Tank's Mark Cuban Boosted Dogecoin's Rise
Mr Musk has been actively sharing crypto memes on dogecoin since the beginning of this year. Earlier, he had even pegged the Shiba Inu-mascot crypto as a rival of bitcoin.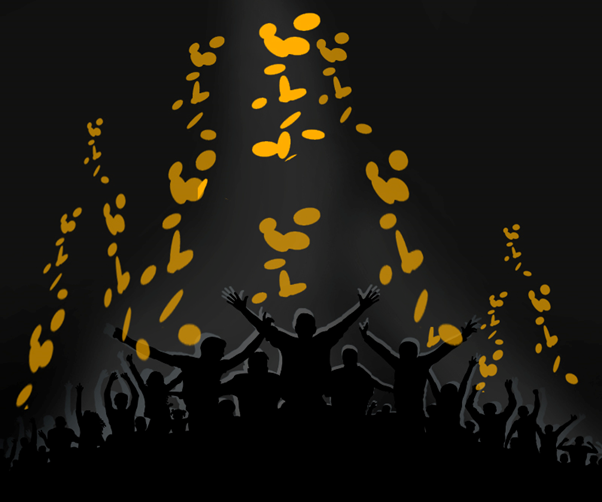 ©Kalkine Group 2021
In February, Elon Musk posted a video of a SpaceX vehicle taking off with Shiba Inu to the moon while surpassing all other giant cryptos. That satirical tweet boosted the penny crypto by 37 per cent. He also supports the social media-based "Doge to $1" campaign.
The 'technoking' of Tesla prompted enthusiasm among his 52.3 million Twitter followers and dogecoin traders through his sarcastic posts. As he heads for his SNL debut next month, it is expected that he will discuss his favorite crypto on show, which could further draw attention to the altcoin.
More recently, billionaire and Shark Tank investor Mark Cuban appeared on The Ellen DeGeneres Show and talked about penny crypto dogecoin. He even went as far as to advising the comedian to accept dogecoin as payment at the Ellen shop.
Dogecoin's Recent Performance
As of April 29, the token returned approximately 6,500 per cent year-to-date (YTD). Doge's daily miners' revenue surged to an all-time high of US$ 3.6 million, up 4,575 per cent YTD, according to blockchain data by ByteTree (recorded on April 26).
Dogecoin was marching at US$ 0.313293 apiece and held a massive 24-hour volume of US$ 15.9 billion earlier on Thursday (3:35 AM EST). It climbed another 10.5 per cent on Thursday morning.
Let us look at current crypto market developments:
Bitcoin is trading flat after rebounded to US$ 55,000 per token on April 28. Ethereum's crypto is achieving new highs as European Investment Bank (EIB) issued digital notes worth US$ 121 million on its blockchain platform on Wednesday, as per its official statement. Ether is up five per cent to US$ 2,730 apiece.
Digital asset investors will keenly be listening to US President Joe Biden's capital gain taxes announcement tonight. The crypto market is expected to react to the Democratic government's higher tax order.