Cryptocurrency Dogecoin surpassed Stellar to take the fourth position in terms of market cap after it recorded an all-time high of US$ 0.495439 apiece on Tuesday, 4 May (4:15AM EST).
The meme token climbed as much as 26 per cent and pushed its market cap above US$ 62 billion, with a one-day trading value of US$ 14.60 billion. It has skyrocketed 9,281 per cent this year, led by the optimistic tweets from Tesla owner Elon Musk.
Why Dogecoin Surged?
The latest surge has come on the back of Israeli multi-asset investing platform eToro's support for Doge, claiming strong user demand for the token. Dogecoin's listing on eToro exposes it to nearly 20 million users worldwide.
Doge HODLers ('hold on for dear life') have also been betting big on the upcoming Saturday Night Live show featuring 'The Dogefather' Elon Musk for the first time. Tesla's 'Technoking' is expected to talk about the meme coin and his romance with cryptocurrencies.
Earlier in April, Tesla Inc (US:TSLA, NASDAQ:TSLA) reported profit worth US$ 101 million from its Bitcoin trading. But crypto traders speculate that Musk secretly holds Dogecoin.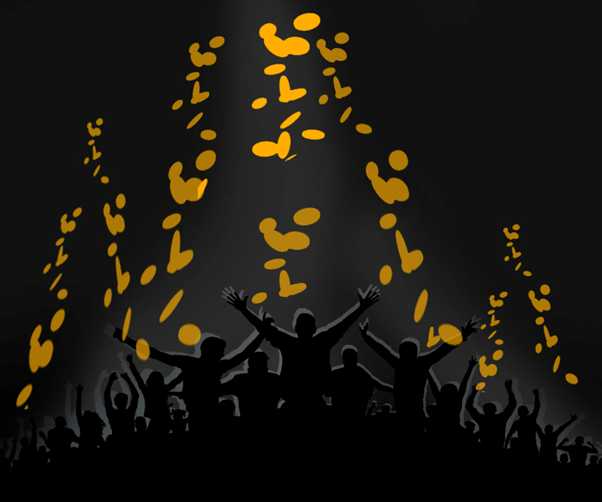 ©Kalkine Group 2021
The Sibha Inu (Japanese dog breed)-mascot token could break its resistance level of US$ 0.5 apiece on Tuesday. Crypto analysts estimate that the 'no more joke token' can hit US$ 1 apiece by on Saturday, May 8, when Mr Musk debuts on SNL.
The world's fourth largest cryptocurrency mining has witnessed a steep revenue jump of 4,500 per cent this year. Dogecoin will need to grow more than double to replace Ripple's XRP token for the third position by market cap. If the eToro platform gets more traction from crypto traders, the token price could further its rally to over 200 per cent in the medium term.
An Overview Of Dogecoin Journey
Dogecoin surfaced in 2013 as a cryptocurrency meme. Jackson Palmer and Billy Markus introduced it to troll the extraordinary growth of crypto coins by creating doge-based jokes.
Now, it is no more a meme and values more than Ford Motor Company (F:US, NYSE:F) in terms of its market cap.
It currently has a total supply of 129.32 billion and has no cap on it. Hence, it can inflate enormously.
Latest Update From Crypto Market
In other buzzing crypto development, digital asset firms have shifted their attention to Ethereum from Bitcoin, sending it a new all-time high of US$ 3,456 apiece on Tuesday morning. Ethereum gained almost eight per cent in the past 24-hour trading. Meanwhile, Bitcoin fell more than four per cent in the same period.
The above constitutes a preliminary view and any interest in stocks should be evaluated further from investment point of view.