Summary

Dogecoin was launched in 2014 as a joke designed to satirise other cryptos.
Dogecoin's value and its correlation to celebrity tweets has triggered scepticism among experts.
Today, the price of Dogecoin is around US$0.31 cents - a rise of around 3000% since January.
The problem for investors and potential investors is the volatility of not just Dogecoin but the crypto market in general.
Since the beginning of the economy, there has been no dearth of people looking to make a quick dollar. The idea of "getting rich quick" has been ingrained into our society since well before the 20th Century.
The rags-to-riches genre of storytelling is still one of the most enticing genres in modern times. British director Danny Boyle's 2008 Slumdog Millionaire is a story of a boy growing up in the Juhu slums of India, who gets chosen to be a contestant on Who Wants To Be a Millionaire. Miraculously, he answers every question correctly and is subsequently accused of cheating.
The film is about the protagonist explaining to the police how he knew all the answers by recounting his life story. The film was a hit and won the Academy Award for Best Picture that year.
Fairytales like Cinderella and Aladdin are narrated to us from an early age, coaxing us to believe that the elusive lifestyle of riches and celebrity is possibly just around the corner.
For many, the past twelve to eighteen months have heightened the possibility of turning into real those dreams of making a quick fortune, thanks to the emergence of cryptocurrency.
One such cryptocurrency which has captured the public's imagination is Dogecoin.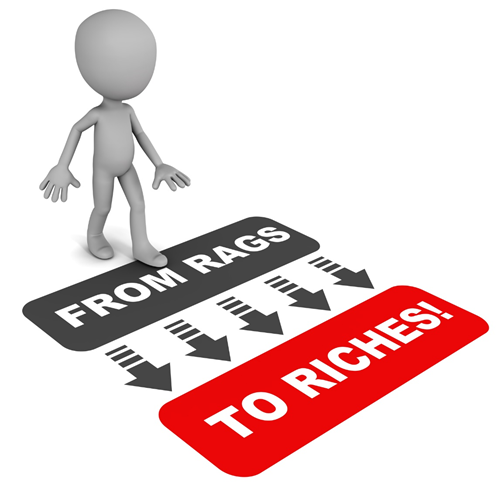 Image Source: © Artistashmita | Megapixl.com
What is Dogecoin?
Dogecoin was launched in 2014 as a joke designed to satirise other cryptos.
It hovered at US$0.01 cents until January 2021, when it exploded in popularity.
By April 19th it had risen to US$0.4 cents. By May 8th it had rocketed to a record high of US$0.74 cents in a span of less than six months.
However, concerns were surrounding the intrinsic value of Dogecoin as its value seemed to be dependent on the backing of celebrities and one in particular – Elon Musk.
Every time Musk would tweet the praises of the Shiba Inu-inspired meme-coin, its price would immediately rise by few percentage points.
Furthermore, rapper and self-promoter, Snoop Dogg, also tweeted encouraging sentiments regarding Dogecoin. Of course, one had to question whether the Long Beach rapper really saw any value in Dogecoin or whether he simply wanted to attach his name to anything that Musk was backing that happened to be associated with dogs.
However, Elon beat Snoop to the punch when he proclaimed himself to be the "Dogefather" – which would've suited the king of west coast rap better given the name of his 1997 sophomore album: Tha Doggfather.
Regardless, the coin's value and its correlation to celebrity tweets have sparked scepticism among experts.
Doge's Problems
Dogecoin hit a snag on May 8th when the Dogefather himself appeared on the long-running iconic comedy sketch series Saturday Night Live.
Dogecoin punters piled in on Dogecoin following the announcement, anticipating another meteoric rise prior to Musk's appearance. Things went awry, though, when Musk referred to Dogecoin as "a hustle". Despite it being said in jest, the coin's value took a nearly instant dive, dropping to around US$0.45 cents on 10 May 2021 and by the end of May, it had fallen to around US$0.30 cents.
It should be noted that Dogecoin's fate in the latter half of May was accompanied by many other cryptos, some of which lost over half their value in around forty-eight hours.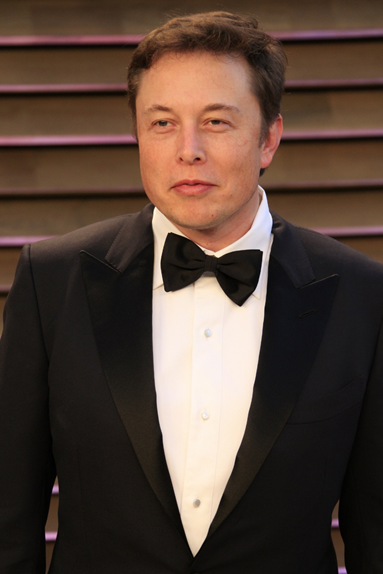 Image Source: © Hutchinsphoto | Megapixl.com
Dogecoin's Recovery
Today the price of Dogecoin is around US$0.31 cents. While it's a far cry from a high of around seventy cents it was boasting just over a month ago, it should also be noted that it still makes for a rise of around 3000% since January.
Dogecoin's Future in the next nine years
Given the rate of growth in the last six months, it's not out of the question that Dogecoin could reach one dollar by year's end.
The problem for current as well as potential investors is the volatility of, not just Dogecoin, but the crypto market in general. If one tracks the progress of Dogecoin this year, the price has gone up and down more than a fiddler's elbow.
Not only that, but the upward trend in Dogecoin's price seems dependent on the tweets of a handful of famous people. The question investors need to ask is: Do I want my money invested in something so flimsy that it rises and falls on the whims of an eccentric billionaire's comments?
Perhaps, if the "rags-to-riches" archetype is so ingrained in someone that they're willing to risk their hard-earned money in something that is akin to going to the casino and betting your savings on black, then who knows? You might just be the next Slumdog Millionaire.
It is difficult to project the price of a cryptocurrency that is as volatile as Dogecoin. However, 2021 has been a great year for the meme cryptocurrency with popular figures such as Elon Musk backing it. Relatively larger cryptocurrencies such as Bitcoin and Ethereum are speculated to hit extremely high value by many investors. Considering this scenario, it would be anybody's guess where Dogecoin would rate by the end of 2030.