Summary

After losing almost 53% between April and July, Bitcoin has bounced back by gaining 32% in the past week.
Bitcoin is the largest cryptocurrency in the market, whose value reached nearly $65,000 in April 2021.
While Bitcoin allows only public transactions to take place; Ethereum allows both permissioned and permissionless transactions.
After losing almost 53% between April and July, Bitcoin has bounced back by gaining 32% in the past week. Cryptocurrencies are linked to volatility and investors are used to such unnerving moments fall and rise. In the last one year, the cryptocurrency's investment journey gathered pace with many prominent companies supporting its trek.
Cryptocurrencies are decentralised digital money that is based on the blockchain technology, spread across many computers that manage and record transactions and they are not controlled by any central authority. This makes them technically resistant to government intervention or exploitation. There are more than 10,000 different cryptocurrencies in circulation, according to CoinMarketCap.com.
A blockchain is a public ledger of all transactions that have occurred; blocks are added in a liner chronological order. The ledger is public and therefore, it cannot have a single entity.
Fiat currencies and cryptocurrencies are somewhat similar when it comes to payment since they both are designed to be used as a medium of exchange. However cryptocurrencies use an online ledger with strong cryptography to secure online transactions.
Bitcoin is the largest cryptocurrency in the market with the total market capitalisation of about US $752.35 billion and market price of US $40,000, which reached nearly $65,000 in April 2021. The second largest cryptocurrency is Ethereum with the market capitalization of about US $268.72 billion and market price of US $2,299.05as on 27 July 2021, according to coindesk.com.
Bitcoin's Journey so far
Bitcoin was the first successful cryptocurrency. Previously, there were attempts to float online currencies. The two examples of these were Bit Gold and B-Money, which were formulated but never fully developed. In 2009, the bitcoin was created on the heels of the economic recession, when a paper called 'Bitcoin- A Peer to Peer Electronic Cash System' was posted to a mailing list discussion on cryptography. It was posted by someone called Satoshi Nakamoto, whose real identity remains a mystery even today.
The paper outlined how bitcoin would work and the currency officially launched on 3 January 2009 and bitcoin software was made available to the public for the first time.
In 2010, Bitcoin was valued for the first time when someone decided to sell it for the very first time for purchasing two pizzas.
In 2011, as Bitcoin's popularity was going north, and the idea of decentralised and encrypted currencies were taking pace and various rival currencies were floated. These currencies are sometimes known as altcoins. The first currency to emerge after Bitcoin was Namecoin and Litecon.
In 2013, shortly after the bitcoin prices reached US $1,000 the price crashed to US $300 and many people who invested in bitcoin suffered major loses. Then in 2014, the world's largest bitcoin exchange Mt.Gox went offline and the owners of 850,000 bitcoin never saw them again, which at the time was valued at US $450 million.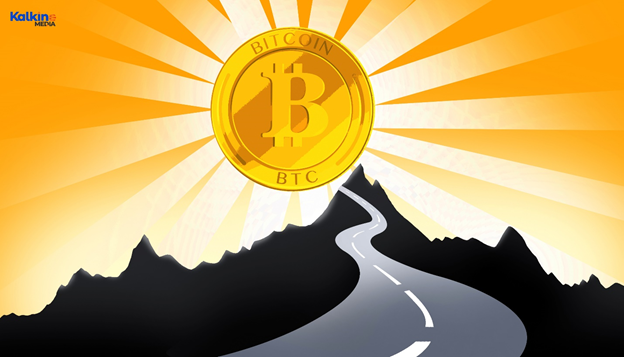 Copyright © 2021 Kalkine Media
In 2016, one cryptocurrency came close to stealing bitcoin's thunder – it was Ethereum platform as it used Ether to facilitate blockchain based smart contracts and apps. Its arrival opened the avenues of Initial Coin Offerings.
These platforms granted investors to trade in stocks or shares of startups, just as they would do in cryptocurrencies. But in the US, investors were warned about ICOs reach and legitimacy. The Chinese government went one step further.
In 2017, the bitcoin prices touched US $10,000 and continue to grow and gradually more and more uses emerged. During this period the market cap of all cryptocoins increased from US $11bn to US $300bn.
Then in 2018, the bitcoin prices crashed again to US $3,200 and recorded a 625% loss. In mid June 2019, the prices again touched US $10,000 for the first time, amid high expectations of a future price hike. However, in December 2019, the prices of bitcoin slummed to US $7,112.73.
In November 2020, the bitcoin price again increased from US $7,200 during the initial month to US $18,353 and saw a growth of 224% and increased further.
The year 2021 has been the best year in the history of bitcoin so far and for other cryptocurrencies. During the early 2021, the bitcoin price touched US $40,000. Then in February, Tesla invested around US $1.5 billion in bitcoin, and it touched US $50,000 and since then there was no stop.
In March, Elon Muck tweeted that Tesla would accept Bitcoins for purchasing its car which made the price jump and recorded an all-time high of US $64,829.14 on 14 April.
On 13 March, Elon Muck again tweeted that Tesla will no longer accept payments in Bitcoins for its cars due to environmental concerns around the mining of the cryptocurrency resulting in Bitcoin crashing by nearly 50%. Another reason for the fall in price was caused by a crackdown on bitcoin mining in China.
What Is Ethereum?
Based on the concept of decentralised ledger, Ethereum uses blockchain technology for secure cryptocurrency trading without a third party. There are two accounts available through Ethereum: externally owned accounts that are controlled by private keys influenced by human users and contract accounts.
Ethereum allows developers to use any decentralised app without any restrictions. Even though Bitcoin is the most popular cryptocurrency, the aggressive growth of ethereum and its many uses has created a much larger learning curve that may overtake Bitcoin Usage soon, experts feel.
Ethereum acts as money and can be a store of value and it is also a software platform that runs on a blockchain, which is being used to develop applications. Users have access to the platform using ether.
Copyright © 2021 Kalkine Media
Ethereum is a platform majorly used by its developers. Crypto enthusiasts can invest in it via an app created in the process.
Journey so far
Ethereum was invented by programmer Vitalik Buterin in 2015, when he got involved in Bitcoin as a 17-year-old programmer in 2011 and co-founded Bitcoin Magazine. So Ethereum, a blockchain network with an associated cryptocurrency called ether (ETH), was created with an expectation that it would do far more.
In 2014, Buterin and others floated a crowd-sourcing drive and sold Ether to participants and raised more than $18 million.
Since 2015, after Ethereum released Frontier, the platform has grown multifold.
In 2016 saw a rough patch for Ether when around US $50 million was stolen by a hacker, which raised questions about the network's security. Following which, it got divided into two segments: Ethereum (ETH) and Ethereum Classic (ETC). In the same year, CME launched Bitcoin price index, which is a standardised reference rate and spot price index with independent oversight are accelerating the professionalization of bitcoin trading.
The Ethereum prices were facing a roller coaster ride, similar to the prices of Bitcoin. Ethereum currency grew more than 13,000% in 2017, which attracted many investors, but the volatility makes other investor cautions and Enterprise Ethereum Alliance was also launched.
In 2018, the US Securities and Exchange Commission States that Ether (ETH) is not a security and 1.5% of total ETH supply becomes locked in MakerDAO sparking adoption of the Dai stablecoin.
In 2020, Uniswap, a decentralised exchange for token in Ethereum grew from US $20 million in liquidity to $2.9 billion. In October, over US $11 billion was invested in various DeFi protocols. Along with this, via "wrapping", certain DeFi protocols allowed artificial versions of bitcoin, gold and oil, which were tradable on Ethereum.
In 2021, Visa declared that it would kickoff stablecoin transactions using Ethereum platform. In April 2021, JP Morgan Chase, UBS, and MasterCard announced that they were investing US $65 million into ConsenSys, a software development firm that builds Ethereum-related infrastructure.
On 14 April, 2021, the latest upgrade to Ethereum was "Berlin", implemented. Its next step London's launch is due in August, which would include Ethereum Improvement Proposal 1559 that would reduce transaction fee volatility. In April 2021, the prices of Ethereum seen a record high of around US $2,760.33 with the rise in the prices of Bitcoin.
Ethereum vs Bitcoin
A close look at some similar as well as dissimilar features of Ethereum and Bitcoin, there are also significant differences. Some highlights:
Trading method: Bitcoin trades in cryptocurrency, while Ethereum offers several method of exchange including cryptocurrency, Ethereum Virtual Machine (EVM) and Smart contacts.
Based on different security protocols: Ethereum uses a "proof of stake" system. However, Bitcoin uses "proof of work" system.
Transactions: Bitcoin allows only public (Permissionless or censor-proof) transactions to take place; Ethereum allows both permissioned and permissionless transactions.
Rewards: For Bitcoin, the computers called miners running the platform and verifying the transactions receives rewards. Basically, the first computer that solves each new block gets Bitcoins as reward.
Ethereum does not offer block rewards and instead allow miners to take a transaction fee.