Source: 3Dsculptor , Shutterstock
Summary

Bitcoin as a cryptocurrency does not completely fulfills the mandatory qualities of an asset class.
Technology based on blockchain makes bitcoin attractive for online transactions and are immune to factors shared by traditional instruments.
As a decentralized financial instrument, investment in bitcoin is risky.
Less than two months into 2021 and the price of bitcoin has risen by 60 per cent*.
Call it what you want but ever since its debut on January 3, 2009, with Satoshi Nakamoto mining the genesis block of Bitcoin (block number 0) it has not let financial experts preempt its behavior.
Cryptocurrencies like bitcoin by that logic are relatively new financial instruments. However, filled with skepticism, they have grown popular among the class of risk-taking investors all over the world.
In 2014, NYU Stern School of Business Professor David Yermack, a subject matter expert on Bitcoin, laid down the fundamental characteristics of a currency that can be included in an asset class.
In his working paper for the National Bureau of Economic Research, Yermack lays down the functions of bona-fide currency, which are:
A currency should function as a medium of exchange,
A store of value,
A unit of account.
Bitcoin only fulfills the conditions partially. Cryptocurrencies are not issued by any country's authorized central bank or a government.
Cryptocurrencies, like bitcoin, are largely decentralized or virtual and are guided by the principles of demand and supply. Hence, its volatility is higher compared to traditional hard currencies.
But like all other instruments, crypto market has also shown indications of maturity in the recent past through higher liquidity and narrowing down of bid-ask spread.
With the development of exchanges and high levels of automation, the problem of quoting prices seems to be disappearing.
There's also a problem of storage of value, but with the increasing security of trading platforms and computer networks, as well as stabilization of volatility, the digital tokens are gaining acceptance.
From the point of view of an investor, cryptocurrency serves him in more ways than one, such as:
No fear of being seized by government (though some countries have called for banning it)
Zero tracking, which assures a significant level of data protection and privacy.
Crypto-risk is immune to other forms of market shocks. Change in rates is exclusive to factors specific to cryptocurrency's demand and supply.
Option to diversify for traditional investors.
@Kalkine Image 2020
Technology, the driving force behind Bitcoin?
There are arguments both in favor and against the supporting technology behind Bitcoin.
While blockchain enthusiasts will assert the beginning of a digital era for the future, the opponents call it a financial bubble in the making or a possible scheme for criminals and money launderers.
Though blockchain as an emerging technology, much like artificial intelligence (AI) and machine learning (ML), has proven its worth.
It was in August 2008, when two programmers under the pseudonyms of Satoshi Nakamoto and Martti Malmi registered bitcoin.org as a completely new domain.
Later in October a white paper was released by Nakamoto titled, "Bitcoin: A Peer-to-Peer Electronic Cash System." It laid down the fundamentals of Bitcoin, which is as follows:
"What is needed is an electronic payment system based on cryptographic proof instead of trust, allowing any two willing parties to transact directly with each other without the need for a trusted third party."
What the world was about to witness was a data management solution that was a decentralized, tamper-resistant transaction system, in which records are stored across numerous nodes connected in a chain.
Another way to describe blockchain is a distributed ledger spread across a network of multiple holders, locations or devices.
What makes bitcoin unique is a set of three components that are embedded features of blockchain.
Being in a chain, it is possible for blocks to replay hashes of all the previous blocks from the origin. The hash fingerprint changes automatically with any change in original data; hence re-hashing of all subsequent blocks is needed.
The above mechanism makes it practically impossible to rewrite all the hashes and manipulate data inside them. This ensures integrity of the system.
Bitcoin Users
In his research journal, "Is BITCOIN a real currency? An economic appraisal," Professor David Yermack mentions, bitcoin primarily appeals to two distinct types of clientele:
Technology enthusiasts who use bitcoin for e-commerce as they believe there will be more and more migration to online-based business transactions.
The other is the group who finds bitcoin attractive due to lack of any government control. However, this group are facing an increasing scrutiny.
@Kalkine Image 2020
Bitcoin, an asset class?
In the following section, we try to understand the conformity of cryptocurrencies to the asset class requirement as laid down by Olha Holovatiuk in the Central European Economic Journal-2020.
Stable aggregation
Cryptographic assets are relatively of two types:
coins
tokens
These two assets with cryptographic technology have been important in keeping the whole network working.
Additionally, the following three features make cryptocurrencies unique in nature:
Peer-to-peer network exchange
Purely electronic
No one's liability
Investment:
For any asset class, it is the most distinguishing factor to have access to channels of investment. More important is that some financial institutions and global entrepreneurs likes Elon Musk have started to back investment in bitcoin and ethereum.
Internal homogeneity
By using various correlation matrices, cryptocurrency reaches the highest positive correlation coefficient of 0.8.
This proves cryptocurrencies show significant internal homogeneity, which is a critical feature needed for an asset class.
External heterogeneity
For an asset class to be heterogeneous, the statistical properties have to differ from the already existing traditional ones. In the case of cryptocurrencies, the correlation matrix is calculated based on Spearman's coefficient, as it is most suitable among others, given the properties of cryptocurrency.
With the help of various statistical calculations, it is found that the expected daily return for cryptocurrencies account for 0.12 per cent. This surpasses stock's average return by more than three times.
Spearman's coefficient also reveals no correlation between crypto index i.e. CRIX and the indexes of other asset classes.
Hence, external heterogeneity factor makes cryptocurrencies a good option for portfolio diversification.
5. Expected utility
Ideally, the inclusion of an asset in a portfolio should mean either to increase the overall return or reduce the risk. This can be achieved in two cases:
When the asset has relatively high return and low risk; or
It is highly heterogeneous i.e. uncorrelated with other asset classes.
In other words, the inclusion of such asset classes should provide diversification benefits to the portfolio which bitcoin does since it is uncorrelated with the conditions that are true for traditional asset classes.
Selection skill
Not necessarily all investors be finance geniuses that would require special skills to select units from an asset class to add to his/her portfolio.
Cost effective access
For an asset to be included in a portfolio, elements like transaction fees, spread, opportunity cost and liquidity level play a crucial role in investment decision.
Trading costs of the asset should not take away the lion's share from the profit arising thereof.
Bitcoin trading fees fall in the range of 0.1 to over one per cent. Whereas for stocks it is 0.1- 3 per cent, options carry a cost of 0– five percent, bonds involve 0.01–3 per cent, certificates of deposit (CDs) require 0.1–5 per cent.
From the above analysis, it is clear that bitcoin though does not fully possess features of a regulated currency system but have more similarities with an asset class.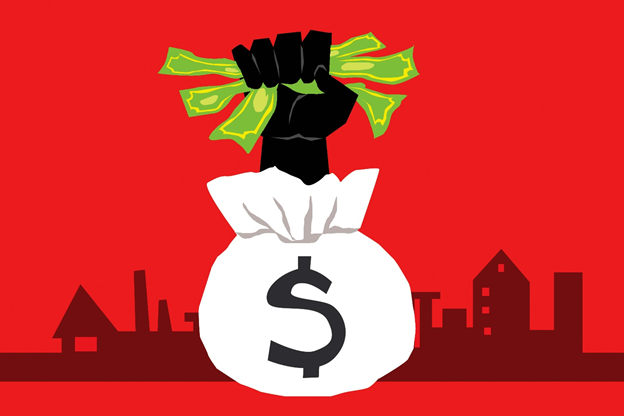 @Kalkine Image 2021
Is the rise of Bitcoin the greatest bubble of all time?
From the closing price of US$18,370 on November 22, to recording a peak on February 21 at US$58,330, bitcoin's meteoric rise has investors' glued. Though it is currently hovering around $48,613, a decline of 8.8 per cent.
Enumerated below are some possible reasons behind the recent bitcoin rise and subsequent fall thereof.
Institutional adoption
Crypto assets like bitcoin and ethereum are been accepted by leading organization.
In a post-Covid world, investors now opt for smart instruments or vehicles of investment, which are immune to traditional market risks and bitcoin is one of them.
In recent major developments, US payment company Square bought US$50 million-worth bitcoin, followed by a public-listed company Microstrategy buying bitcoin worth over US$1 billion. Both converted their cash reserves into crypto assets, which proves institutions' faith in Bitcoin as a store of value.
Role of Paypal
In October 2020, Paypal announced and subsequently launched features that enabled users to buy and sell on its platform.
Those included Bitcoin, Bitcoin cash, Ethereum and Litecoin. It will also allow transactions by using cryptocurrency.
This opens the door for its 350 million users and 30 million merchants to transact in crypto.
From one its biggest critique to a supporter, Paypal and alike organizations are indeed participants in this bitcoin bubble.
Public access made easy
In the analysis above, "cost effective access", has been described as a feature for an asset class. In the specific case of bitcoin, it has gained wide recognition as a legitimate payment method especially for online transactions over the last decade.
Places where the public is reluctant to use it as a payment method, it is also used as a source of cash conversion because the deflationary nature of crypto makes it a better hedge against inflation and better store of value.
Bitcoin halving and stock-to-flow model
There are a total of 21 million bitcoin in supply that can be mined by the year 2140. This makes bitcoin scarcer than any asset. Other assets are not finite, and they can be manufactured synthetically.
Bitcoin has a process coded into it called halving. So bitcoin has its own escrow mechanism (place in custody or trust of a third party until a condition is fulfilled). Under this bitcoin is given as a reward to miners for processing transactions. This is cut by half every four years.
This reduces bitcoin's inflation rate by half each halving and its stock-to-flow ratio is doubled each halving. This process will continue every four years until all bitcoins are mined and circulated with a cap of 21 million.
Bottomline
So far, the stock-to-flow ratio has been the guiding factor for bitcoin's price and if this trend continues, then one should not be surprised if it touched US$100,000 in future.
*As on February 26, 2021