Highlights

Bakkt Holdings, Inc. (NASDAQ: BKKT) stock hit a 52-week record high of US$42.88 on Oct 29.


Bakkt is expected to release its third-quarter earnings results on Nov 12 at 10 am ET.


Bit Digital, Inc's (NASDAQ: BTBT) crypto-mining revenue was US$28.34 million in Q2, FY21.
Stocks of crypto companies Bakkt Holdings, Inc. (NASDAQ: BKKT) and Bit Digital, Inc. (NASDAQ: BTBT) saw a sharp decline on Monday morning for no apparent reason. The BKKT stock fell more than 11%, while the latter was down around 18% in the morning session.
The BKKT stock was priced at US$37.70, down 11.34%, while BTBT traded at US$11.43, down 19.79 from their previous close at around 10:17 am ET.
Recent developments of the two companies:
Also Read: Seven HR stocks to explore amid tight labor market
Bakkt Holdings, Inc.
Bakkt Holdings is a digital asset company headquartered in Alpharetta, Georgia. Its platform allows users to trade or invest in digital assets.
The stock jumped to a 52-week high of US$42.88 on October 29 after it announced partnership with Mastercard Incorporated and Fiserv, Inc for crypto transactions.
Bakkt made its stock market on Oct 18, 2021, after its SPAC merger with VPC Impact Acquisition Holdings. But the stock had received a lukewarm reception on the first day of trading. However, it has been gaining traction lately after catching the attention of investors on social media.
Also Read: Apple (AAPL) stock falls 2% day after Q4 results
Bakkt's market cap is US$1.91 billion, and its EPS is US$-0.13. The stock saw the highest price of US$42.88 and the lowest price of US$8.00 in the last 52 weeks. Its share volume on Oct 29 was 77,612,760. It will report its third-quarter results on November 12 at 10:00 am ET.
Meanwhile, in the quarter ended on June 30, the company reported a loss of US$1.18 million from operations, while its net income came in at US$21.26 million.
Also Read: Colgate-Palmolive's (CL) net income declines but revenue up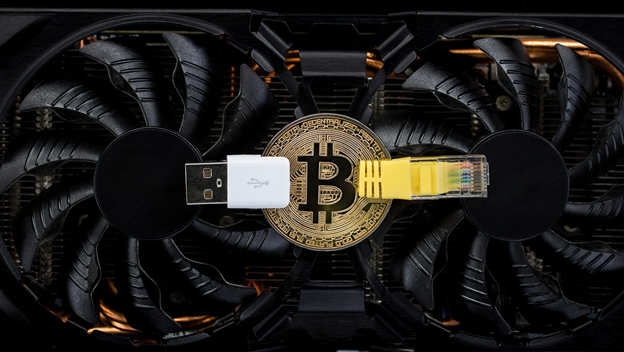 Source: Pixabay
Also Read: AbbVie (ABBV) raises full-year guidance after Q3 revenue boost
Bit Digital, Inc. (NASDAQ: BTBT)
Bit Digital is a holding company based in New York and is engaged in the crypto mining business. The BTBT stock was among the top premarket movers on Monday, when it was priced at US$14.25, down US$2.39 from its previous close.
However, there was no apparent reason for the stock's decline on Monday. Bit Digital has a market cap of US$511.28 million and a forward P/E one year of 11.40. The 52-week highest and lowest stock prices were US$33.00 and US$3.40, respectively. Its trading volume was 11,588,940 on Oct 29.
The company's revenue from crypto-mining was US$28.34 million in Q2, FY21, compared to US$0.67 million in the year-ago quarter. It reported a net loss of US$1.33 million against a loss of US$0.25 million in Q2, FY20.
Also Read: L3Harris (LHX) raises EPS guidance, Aon plc (AON) revenue up in Q3
Bottomline
The crypto market has been drawing renewed attention after the first Bitcoin Futures ETF (ProShares Bitcoin ETF) debuted last month in the US stock exchange. However, the BTBT stock tumbled 51.32% YTD, and conversely, BKKT stock grew 385.39% YTD. The crypto market is volatile; hence, investors should closely evaluate the stocks and the industry before investing in the crypto market.