Highlights

Fantom has a low price per token, and this may be an advantage in the medium term
Fantom recently trumped Ethereum in DeFi space, and FTM crypto may surge further after this development
Solana's success in 2021 is what Fantom and other blockchains are envisioning in 2022
Will Solana repeat its 2021 price rally this year, or will it be some other blockchain that could genuinely emerge as the so-called 'Ethereum-killer'?
Here is one crypto that has at least two similarities with Solana of 2021. Solana started last year with a very humble price tag, but it soon breached US$100 and ended the year with over 10,000 per cent gains. Solana's blockchain was increasingly adopted by DApps developers.
Fantom is trading at a very humble price tag as the moment, and as far as its blockchain is concerned, Fantom outshined Ethereum with respect to number of transactions over 24 hours for the first time on January 24, 2022.
Fantom's blockchain
Without going much into technical details, Fantom can be understood as a blockchain for development of decentralized apps. Smart contracts, which are at the heart of blockchain's decentralized ledger tech, can be built and deployed using Fantom services.
Fantom uses proof-of-stake, with enhanced features, as its preferred consensus algorithm. The network claims to have a higher transaction speed with cost advantages over Ethereum's blockchain.
Also read: Is crypto dead & what is in store for blockchain in 2022?
Fantom's recent strides
As stated earlier, Fantom lately trumped Ethereum in terms of number of transactions. In the said period of 24 hours, Fantom registered approx. 1.2 million transactions, while Ethereum recorded 1.1 million, according to Etherscan tracker.
Fantom was a late entrant in blockchain having started only in December 2019. Since then, Fantom has recorded nearly 170 million transactions. Ethereum leads with nearly 1.4 billion transactions so far.
It was also reported that Fantom is now the third largest DeFi in terms of locked value. DeFi refers to trading of cryptos, besides lending and borrowing features. DeFi is one of the strongest sub-sectors in cryptos.
Lately, cryptocurrency exchange Nexo added support for FTM crypto, which serves as the native token of Fantom.
Also read: 'Crypto is for virgin' trend shines the spotlight on 'virgin' Bitcoins
As Fantom outshines Ethereum in transaction volume, what is Fantom price prediction
Fantom price prediction
First, predicting the price of any cryptocurrency is complex. Cryptos are volatile, and most of the major assets including Bitcoin have lost value in 2022.
That said, Fantom has emerged as a leading DeFi player lately. FTM token finds use within the platform, and it is very likely that the demand for FTM may lead to value surge. As of now, FTM has a market cap of nearly US$4.9 billion, and it ranks among top 30 crypto assets. The price is nearly US$1.9.
Fantom has yet to enter the double-digit price trajectory. This may happen by the end of first quarter. But for this, Fantom will have to sustain the lead over other DeFi service providers. The low per token price may also be an advantage for Fantom.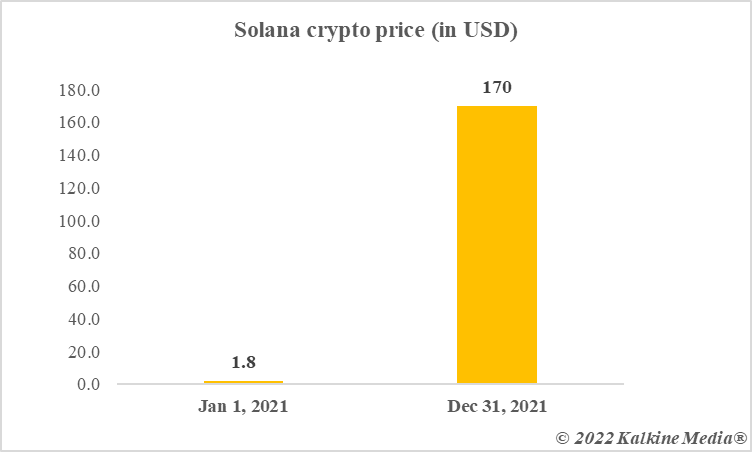 Data provided by CoinMarketCap.com
Viewpoint
Fantom is in a crowded space, and many DeFi platforms claim to be an enabling ecosystem with high speed and low costs. Fantom may rise if it can maintain the lead in blockchain network services.