Highlights

New crypto assets continue to be added to the cryptocurrency world every day

ApeCoin has been trending of late, probably because of its connection with the BAYC NFTs

Cryptos are very volatile, and in the case of new cryptos, extreme caution is best
Though Bitcoin, Ether, Shiba Inu and a few other high market cap cryptocurrencies seemingly dominate the cryptocurrency world, tens of thousands of crypto assets are in presence. As of writing, CoinMarketCap tracked over 18,000 such assets.
Despite a subdued phase in cryptos in 2022, new assets are being launched. Not every such asset makes it to CoinMarketCap, and today, let's take a look at the two recently added assets.
1. ApeCoin (APE)
ApeCoin seems to have caused a frenzy among crypto enthusiasts. Though this cryptocurrency has only recently come into existence, it is tied to the Bored Ape Yacht Club (BAYC) NFTs, which may be one of the reasons behind the rage.
BAYC is competing in the NFT sector that has players like Axie Infinity's Axie, Beeple, and CryptoPunks. NFTs linked to the last two have sold for millions of dollars each.
That said, ApeCoin is a very new cryptocurrency, which has risen sharply over the past 24 hours. Its intended purpose is to make the project decentralized by giving governance powers to token holders.
The holders of the BAYC NFTs are said to have received some initial ApeCoin tokens.
Also read: What is ApeCoin crypto & its link to the BAYC NFT project?
2. Shiba Predator (QOM)
Not much is known about the Shiba Predator project, but as of writing, its trading volume over the past 24 hours was in millions of dollars.
The cryptocurrency seems to have borrowed a part of its name from the popular meme token Shiba Inu and this may be one of the reasons behind a surge in the trading of the QOM token. What the project intends to do and which particular sub-category like metaverse or DeFi it relates to might become clearer in the coming days.
Also read: What is Loom Network crypto's 'basechain' service & its token?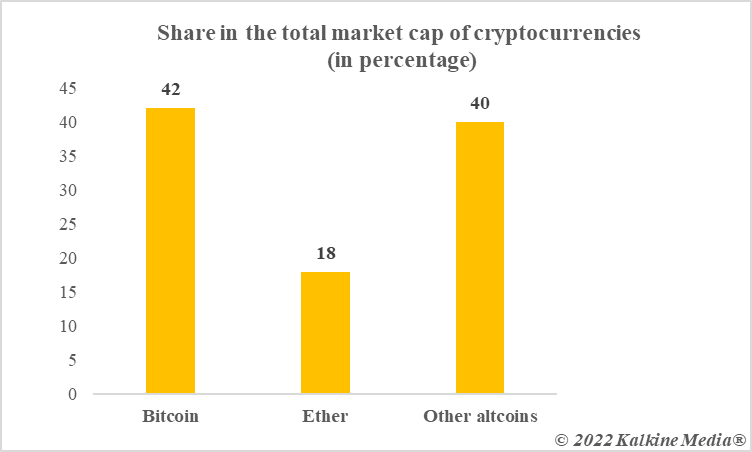 Data provided by CoinMarketCap.com
Also read: BCE & TELUS (TSX:T): 2 Canadian telecom stocks to watch
Bottom line
A new cryptocurrency may come into play at any time. The above two have recently been added to the CoinMarketCap list.
While the APE token has links with the famous BAYC NFT project, not much is known about the QOM token. It is best to remain cautious when it comes to newly launched cryptos, especially when we know that the price of even the high market cap cryptos like BTC is very volatile.
Risk Disclosure: Trading in cryptocurrencies involves high risks including the risk of losing some, or all, of your investment amount, and may not be suitable for all investors. Prices of cryptocurrencies are extremely volatile and may be affected by external factors such as financial, regulatory, or political events. The laws that apply to crypto products (and how a particular crypto product is regulated) may change. Before deciding to trade in financial instrument or cryptocurrencies you should be fully informed of the risks and costs associated with trading in the financial markets, carefully consider your investment objectives, level of experience, and risk appetite, and seek professional advice where needed. Kalkine Media cannot and does not represent or guarantee that any of the information/data available here is accurate, reliable, current, complete or appropriate for your needs. Kalkine Media will not accept liability for any loss or damage as a result of your trading or your reliance on the information shared on this website.