The 'Doge', one of the most renowned memes featuring an image of a Shiba Inu dog with a smirk, was sold as the most expensive non-fungible token (NFT) at US$ 4 million on Saturday, June 12.
According to reports, the NFT was sold at an auction site called Zora Friday. A Twitter user named '@PleasrDAO' won the bid at 1,696.9 coins of cryptocurrency Ethereum, which was approximately worth US$4 million at that time.
The NFT was put for auction on Tuesday, June 8, and the auction money will go to Atsuko Sato, the Japanese kindergarten teacher, who is the owner of the dog in the meme.
How It All Began?

The image of the Shiba Inu dog went viral as a meme in 2013 after people started describing the dog's fictional inner monologue along with the image.
Don Caldwell, the Editor-In-Chief of the popular meme database 'Know Your Meme' reportedly said that it is a milestone in internet history. Before the auction, Mr Caldwell had certified Doge to ensure that the meme was sold by the rightful owner.
Doge is now among various memes whose creators have sold them as NFTs. Earlier in April this year, the popular 'Disaster Girl meme was sold for approximately half-a-million US dollars.
To 'honour' the popular meme, two software engineers also created Dogecoin, a popular cryptocurrency, which recently got listed on Coinbase.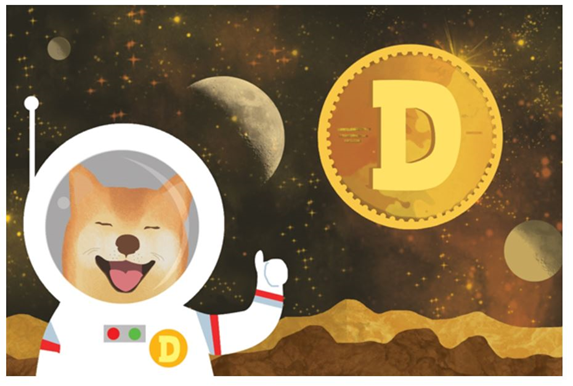 Copyright © 2021 Kalkine Media
What Is A NFT?

Non-fungible token is a unique digital artwork containing the artist's signature. The signature verifies the ownership and authenticity of the digital artwork like photos, GIFs, videos, and music. In simple terms, anything which is in a digital form can be turned into NFT.
NFTs are also termed unique collectable crypto assets as you need cryptocurrencies to buy them. According to Coindesk, they are the latest crypto trends of this year and NFT sales are already up by 55 per cent from 2020.
The existence of NFTs can be traced back to 2012 when coloured coins cryptocurrency surfaced for the first time. It was not in the spotlight for almost five years, until the blockchain game CryptoKitties started selling virtual cats in 2017.

The above constitutes a preliminary view and any interest in stocks should be evaluated further from investment point of view.