Highlights

Cryptoland would be developed on an island to enable enthusiasts to live and work together
The project has NFT and metaverse underpinning, which might pique interest
Cryptoland does not have a native token as of now, and its NFTs may become an investable asset
It is not wrong to say that the cryptocurrency market is in its evolving phase.
Until a couple of years back, Bitcoin was the biggest name in cryptos. But last year, Shiba Inu, a meme coin emerged as the most popular. By the end of 2021, focus shifted toward metaverse. In 2022 so far, major cryptos like Bitcoin and Ethereum have lost value. It may be time crypto enthusiasts find another hidden crypto gem.
Cryptoland may be a likely contender. Let's know more about this project.
What is Cryptoland?
Silicon Valley brings to mind modern tech startups, and Cryptoland seems to have borrowed the same idea. The project is claiming to be building a complete ecosystem in Fiji for cryptocurrency enthusiasts.
Located on 'Nananu-i-Cake', a private island, the project claims the location provides advantages like reliable internet, friendly law, and geopolitical stability. The island would act as an enabler for crypto enthusiasts with co-working and co-living spaces. It is likely that Cryptoland may have all trade with a particular crypto asset acting as medium of exchange.
Divided into three regions - House of DAO, Blockchain Hills, and Cryptoland Bay - the project claims to provide crypto enthusiasts 'Las Vegas' kind of extravagance.
Cryptoland NFT
Non-fungible tokens were a rage last year, with some assets selling for millions of dollars.
Cryptoland seems to be harnessing NFT potential by its 'Cryptolanders' NFT collection. 10,000 NFTs may be the upper limit of this offering, with some 60 'ultra rare' NFTs, as claimed by Cryptoland.
NFT holders would be allowed access to premium locations within the island, besides an opportunity to vote on some aspects. Holders of two or more NFTs would be featured in the 'walk of fame'.
Also read: Why are NFTs valuable?
Has Cryptoland begun functioning?
The project has declared the intent to undertake development in a phased manner. Work will commence from the scratch, and it would involve giving ownership rights to people, constructing roads and other amenities.
Is Cryptoland metaverse?
The project claims that one of the phases would involve release of a gaming metaverse. The island will be first developed on virtual reality. A peek into this metaverse will allow enthusiasts to understand the physical features of the real-world Cryptoland island.
Crypto market
The crypto market has disappointed backers so far this year.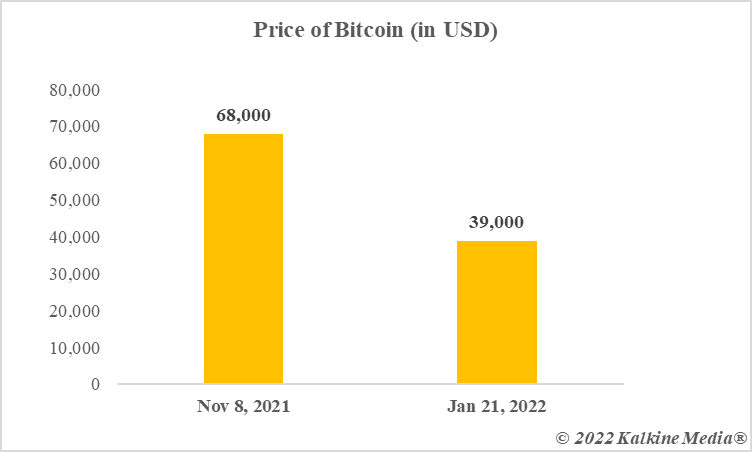 Data provided by CoinMarketCap.com
All major crypto assets are on a losing spree. From the Fed's rate hike indications to a ban proposed by Russia's central bank, multiple factors are into play. But crypto assets are volatile, and prices may rise at any time.
Also read: Why is crypto market down? 5 key reasons
Bottom line
Cryptoland has yet to begin real-world operations and create a dedicated island for crypto enthusiasts. As of now, the concept has developed only on paper. With NFT features and statements like 'BTC hits a million', the project may draw attention.