Source: Andriy Solovyov, Shutterstock
Summary

Recovery in steelmaking to aid Australian iron ore exports, expected to hit the A$136-billion mark.
New mines/expansion of mines in Western Australia to drive volumes as key miners, including Rio Tinto and Fortescue ramp up.
Improved demand from China, coupled with supply disruption in Brazil and other geographies, has supported the surge in iron ore prices.
Lately, there has been an unprecedented surge in iron ore exports, with Australian export earnings hitting a new record of A$104 billion in 2019-20. However, Australia's position as the most reliable and dominant supplier has taken it ahead to win a considerable share of the added gains from the most recent surge in prices.
Earnings from export are now expected to reach A$136 billion in 2020-21.
Copyright © 2021 Kalkine Media Pty Ltd.
As per a Department of Industry, Science, Energy and Resources report, a move back towards more typical prices is expected to lessen earnings somewhat over subsequent years. However, iron ore is still likely to earn more than A$100 billion every year over the outlook period, with a cumulative total of above A$700 billion earned by 2025-26.
Iron ore export volumes to rise
Export volumes are likely to reach 1,100 million tonnes in 2025-26, compared to 2020-21's 893 million tonnes.
The quantity of exports is expected to boost as major mines are likely to come online, including Mesa B, C & H at Rio Tinto's Pannawonica site in mid-2021.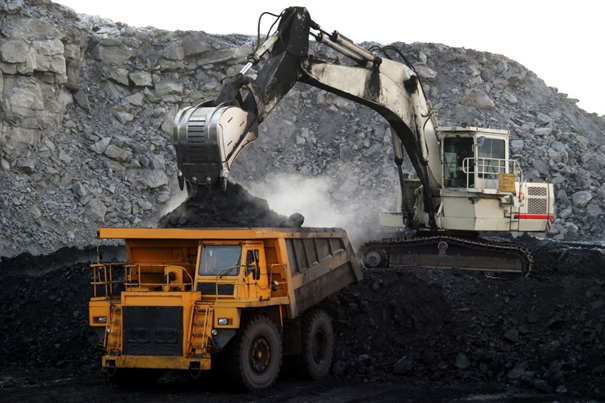 Source: © Milslav78 | Megapixl.com
BHP Group (ASX:BHP) is likely to bring its South Flank project to full production, which amounts to 80 million tonnes per year, in 2021.
The Roper Bar mine in the Northern Territory has recently restarted production in response to strong prices. The owner of the site, Nathan river, declared that the project would ramp up production to 1.5-2 million tonnes each year from 2021.
The new Frances Creek mine is also producing on schedule, after its opening in August 2020. The output is soon expected to touch 2 million tonnes per year, which will last beyond the outlook period.
Rio Tinto's (ASX:RIO) new Koodaideri mine has even more potential and is ramping up towards an output of around 40 million tonnes per year from 2022.
Other sources of new output feature Magnetite Mines' Razorback project in South Australia, Strike Resources' Paulsens East project in Western Australia and the proposed expansion to Grange Resources' mines in Tasmania.
Sensitivity towards China
Exports will stay sensitive to conditions in China, Australia's primary export market.
Also, the new openings and output replacements bring forward a logistical challenge across multiple sites. Any disruption owning to weather or other external factors could also present a risk to export volumes going down and iron ore prices going up.
Exploration spending goes up too!
A whopping A$111 million was spent on iron ore exploration in the December quarter, 31% more than December 2019. Exploration has been elevated in recent quarters as iron ore prices have continued to reach historic highs.
Forecast revised, thanks to Chinese demand
The export earnings forecast for 2020-21 has increased from A$123 billion to just over A$136 billion, indicating a stronger-than-expected Chinese demand and persistently high prices.