Summary

Around one-third of the food produced by different countries is wasted every year.
Food waste negatively influences not only the environment, but food security, the nutrition chain, and the economy as on whole.
According to the latest UN report, this wastage adds up to 8 to 10% of global greenhouse gas emissions.
Food waste is a persistent problem across the world. In 2019, according to a recent UN report, around 930 million tonnes of food sold in 2019 landed in dustbins, part of it was not even consumed. It is a known fact that almost 33 per cent of the food which is produced for human consumption gets wasted or lost during production. Food waste not only affects the underprivileged, but it also negatively affects the environment, the economy, food security and the nutrition chain.
How food Waste is adding on to Global Warming
Although most think that food is wasted in rich and developed countries, the new UN report, Food Waste Index Report 2021, found that it is common even in the poorest countries, though adequate data is not available. Around one-third of the food produced by different countries is wasted every year, which is around 1.3 billion tonne and costs around the US $1 trillion. Going by continents, food wasted in Europe could feed 200 million people there, 300 million in Latin America and 300 million people in Africa.
The analysis highlighted that households throws away 11% of food at the consumption level of the supply chain, while food services and retail outlets discard five to six per cent and two per cent, respectively.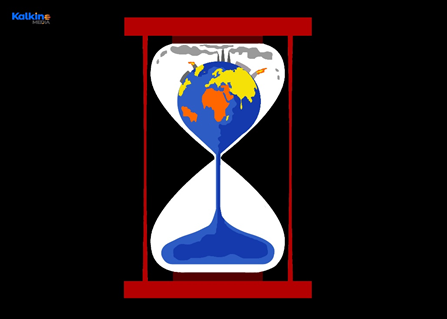 Copyright © 2021 Kalkine Media
Actual picture
On a yearly basis, 7.3 million tonnes of food is wasted by households in the United Kingdom. If we go by per capita waste, Europeans and North Americans waste 95 to 115 kilos of food a year, in Asian countries, it is between 6 and 11 kilos.
Food wastage happens at each step of food processing. About 85% happens at the homes and consumer-centric businesses, such as supermarkets, restaurants, manufacturers, distribution centres, schools, offices, hospitals, prisons, and others, according to estimates done by ReFed. A McKinsey study found that household food wastage is responsible for eight times the energy waste of farm-level food loss as it adds energy utilised by the food supply chain and preparation.
This wastage of food has substantial environmental, social and economic impacts. According to the UN report, this wastage adds up to 8 to 10% of global greenhouse gas emissions.
GHG emissions
So why food wastage is a concern for our environment? When we dump our food wastage in the landfills, it starts decaying. The decomposition can sometimes happen in days, months or sometimes a few good years. Once decomposition starts, the decaying food items start emitting methane in the air, which is a major greenhouse gas.
A new joint study by UN's Food and Agriculture Organization, Columbia University, and New York University highlighted that agriculture's greenhouse gas emissions are at about one-fifth of the total global GHG emissions.
A 2018 study by Joseph Poore and Thomas Nemecek found that almost one-quarter, 24%, GHG emissions come from food which is lost in the supply chains. Poor storage and ill handling techniques of food accounts for 15% of food emissions; besides lack of cold storage, spoilage during processing and transportation adds another 9% of emissions.
Food has different categories: unprocessed or minimally processed, processed, and ultra-processed. Food like chips and cakes are ultra-processed and have a higher carbon footprint. Whereas unprocessed, locally sourced foods have a relatively lower carbon footprint.
A report by UK-based group WRAP showed that if food waste is removed from the landfills, it will reduce greenhouse gas emissions by 25% in the UK, which is the same as taking away 25% of cars off the UK roads.
According to Inger Andersen, Executive Director of the UN Environment Programme, if countries across the world want to cut down on global warming and tackle climate change, nature and biodiversity loss, pollution and others, everyone should work towards reducing food waste.
Removing emissions from the food production cycle is a great challenge as the agriculture sector is so vast, ways to decarbonise the system is complex. We need ways to replace our fertilisers and bring about a change in the food-growing process. Besides, we also need to change our diets, reduce food wastage, choose low-carbon food alternatives.