Summary

New Zealand's Climate Change Commission has suggested a roadmap to achieve its emissions target by 2050
It has recommended to lower down the country's biogenic methane emissions between 24-47% by 2050
Rebates for hybrid vehicles and EVs to start from 1 July
Electric vehicle chargers now available in most of the state highways
Countries across the globe are continuously battling with the grave problem of climate change, which includes global warming as well as change in weather patterns.
They are constantly working out ways to help address this alarming global problem.
New Zealand's Climate Change Commission has outlined a roadmap for the nation to reduce its emissions to become carbon neutral by 2050.
The plan lays down comprehensive changes which Aotearoa can adopt to achieve its climate related targets.
Must Read: Climate Change Commission delivers final report to New Zealand Government
Roadmap for cleaner and greener New Zealand
The Climate Change Commission has laid down the greenhouse gas emissions plan over a period of 5-year blocks.
Until 2025, the Commission has called to reduce emissions by 15% and 63% for long-lived gases by 2030.
Moreover, for biogenic methane, a gradual reduction of 8% by 2025, 12% by 2030, and 17% by 2035 is the need of the hour, and, eventually between 24-47% by 2050.
Don't Miss: Climate Commission advises NZ Government on meeting low-emission goal
Measures taken by the Kiwi Government towards sustainability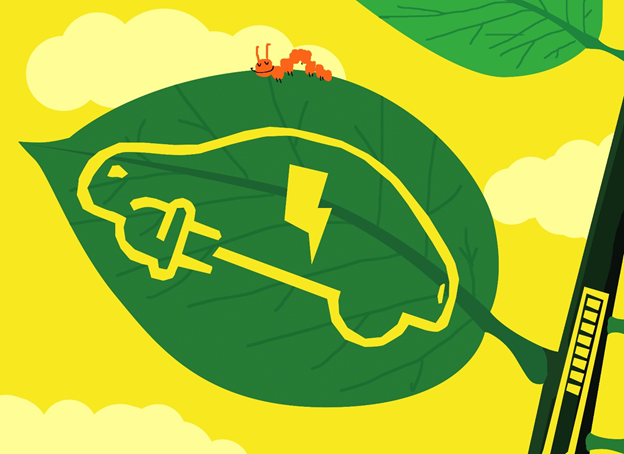 Source: Copyright © 2021 Kalkine Media
The NZ Government is in action mode and is working as per the recommendations laid down by the Climate Change Commission.
Michael Wood, NZ's Transport Minister, opined that the nation's vehicle emissions are the largest contributor to the GHG emissions; hence systematic measures are required to work upon.
Read: How Volkswagen, Volvo, And Likes Are Moving Towards EVs For A Cleaner Future
New rebates for EVs and hybrid vehicles will commence from 1 July onwards, upto NZ$8,625 for new vehicles and $3,450 for used ones.
Moreover, it has published an Electric Vehicle Buyers Guide in order to aid potential buyers.
Wood expressed that with a commitment to policies like decarbonising the public transport bus fleet and Clean Car Import Standard, NZ Government is trying its best to be in line with its ambitious emissions target.
Moreover, the Government has announced the availability of electric vehicle charges almost every 75km in most of the state highways, which continues to grow.
Wood said that the proposed Sustainable Biofuels Mandate would greatly help the country to curtail its toxic emissions from cars, ships as well as planes by 1.3 million tonnes.
Do Read: How Are NZ Businesses Progressing on Climate Change and Sustainability?
Other recommendations by the Climate Change Commission
Energy Sector- to gradually reduce the dependence on coal and systematically getting rid of boilers that use fossil fuels.
Transport Sector- set targets by 2022 end, to ensure more Kiwis undertake walking and cycling and use public transport.
Forestry- to set an exhaustive plan for new native forests.
Prime Minister Jacinda Ardern expressed that the recommendations laid down by the Climate Commission on the carbon-cutting roadmap and the journey towards it is tough, but the Government will leave no stone unturned to make a sustainable nation for future generations.