Summary

Australia is the world's largest coal- thermal as well as metallurgical exporter. It is also the third-largest exporter of fossil fuels.
The horrific bushfires of 2019, droughts, floods, and the coronavirus pandemic indicate that The Land Down Under needs to respond to climate change for a safer, greener, and sustainable future.
Legal and social policies are the need of the hour.
The unalloyed truth is that the climate change crisis has been long ignored. Despite various warnings from researchers to take immediate action against climate change- people and politicians, in general, have not taken the possible harm of climate crisis very seriously. This attitude has been inherently flawed and dangerous to our ecosystem and life on earth.
The overwhelming contribution of Australia to climate change is a worrisome factor.
Australia is the world's largest coal- thermal as well as metallurgical exporter, as per a report by Climate Analytics. It is also the third-largest exporter of fossil fuels, which means that it releases a significant amount of carbon dioxide.
The country also has a major share in the world's total coal production and is counted amongst one of world's prominent gas exporter too.
Sadly, Australia's global carbon footprint is very prominent.
The exported fossil fuel emissions represented 3.6% of global emissions in 2019.
Cautious of Australia's contribution to the world's fossil fuel emissions, it is highly imperative to take immediate actions to combat the derailing quality of the environment.
RELATED READ: Explained: Climate Change and the Role of Mining Industry
Copyright © 2021 Kalkine Media
Australia's unpleasant recent history for climate
The horrific bushfires of 2019 continued for almost 240 days. Apart from the deaths of native people, they killed about one billion native animals, and destroyed 10 million hectares of vegetation. The catastrophe was perhaps the most deeply traumatic experience Australia has witnessed and continues to have adverse impacts on the nation's climate.
Since 2019, along with the bushfires, Australia has also experienced droughts and floods. Several regional communities on Australia's east coast are dealing with their third or fourth significant natural disaster since 2019.
One must now wonder- Are Australians under a climate pandemic?
In late March 2021, about 10 million Australians remained under a weather warning due to a group of colliding weather systems. This weather collision system caused flooding chaos across swathes of New South Wales. At last, dozens of communities were declared disaster zones, and thousands of people had to evacuate their houses.
Many communities who had just experienced the gruesome effects of bushfires about 18 months ago, again got battered by the floods in March 2021. These communities were also in deep draught prior to the bushfires.
Due to extreme climatic conditions, many countryside towns have been devastated, and dozens of people residing in these towns have been killed. Amid the ongoing coronavirus pandemic, Australians have been experiencing a different tough time altogether.
Prioritising climate change policies to ensure effective execution
Australia has been a long time a forerunner in making attempts to bring the subject of climate change into the public forum internationally. However, Australia is often tagged as one of the countries with the most carbon emissions. National level investments to combat climate change are also gradually falling.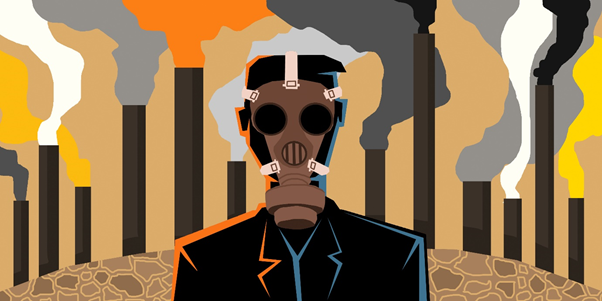 Copyright © 2021 Kalkine Media
The message is clear- Australia needs to immediately adapt to successful and efficient climate change policies. For this, the country needs to build a resourceful research capacity. In this critical decade, legal and social policies are needed so that the Australian economy moves rapidly towards decarbonisation.
GOOD READ: What's happening in Australia's wind energy space?
The adversities caused by climate change are now worse than ever. Both the national government and local authorities need to keep a close eye on new issues emerging due to rapidly changing climate conditions. It is crucial to understand when the policies need to shift to new goals depending upon the new crisis. Not only will this warranty successful relief to the people, animals, vegetation but also positively impact the environment.
The policies and investment for climate change should make sure that robust actions are taken on the ground level to combat the degrading environment. Policies need to be practical, region-based, and wholesome.
INTERESTING READ: Is Izzy Raj-Seppings Australia's Greta Thunberg?