Summary

Football is the most popular sport globally, with the global audience hitting 3.4 billion during the 2018 FIFA World Cup in Russia.
Europe dominates the global football industry, with all top clubs such as Barcelona, Real Madrid, Manchester United sharing the European base.
Besides matchday revenue, football organisers have a range of revenue streams such as Broadcast rights, brand sponsorship, etc.
Irrespective of whether we hail from the modern age or the ancient Greek era, nothing beats the exhilaration we encounter when our favourite team is on the verge of victory. Sports fans getting a little ballistic, jumping up and down, or feeling butterflies in the stomach seem all normal when watching sports.
Although there is an ample evidence of human emotional connection with sports, researchers continue to untangle the psychological dynamics that make some sports more emotionally connected than others.
ALSO READ: Has the Sports industry dodged the COVID-19 Ball?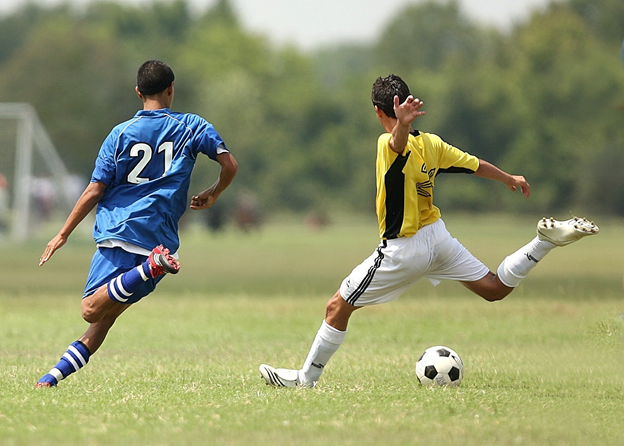 Talking about emotions and sports in the current world, no sport is comparable to football when it comes to capture human hearts and attention. The combination of that chase, defence, and individual character with the team spirit, seems to become a part of viewers' identity, offering a good time and satiating their competitive appetite.
With great popularity comes a tremendous income source, as witnessed in recent years. Many brands have fought to make inroads into the soccer industry.
ALSO READ: COVID-19 Travel Curbs Casting Dark Shadows on Australia's Elite Sports Industry?
The enormity of the global football industry
The growing interest of people all across the world towards soccer has fuelled the worldwide football market. In the 2018 FIFA World Cup in Russia, the global audience hit 3.4 billion while the revenue generated by the world football body was over U$5.53 billion, marking a significant increase from the 2014 Brazil World Cup.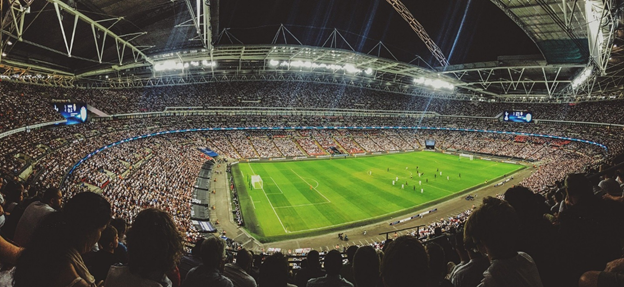 The growth in soccer popularity, both in terms of growing fans number and increasing revenue, has resulted in the form of an increase in football participants, clubs and FIFA video games.
ALSO READ: How is the Australian gaming industry placed amid a booming market?
While the passion for football among the fans is undoubted, a significant amount of physical work associated with the sports also makes it increasingly popular among fitness enthusiasts for keeping the body strong, fit and in shape. Furthermore, many young athletes from other sports have also embraced football sessions as a part of their fitness regime to improve their performance.
Revenue Associated with major FIFA events
FIFA (International Federation of Association Football) is solely charged with organising World Cups, which attract billions in revenue owing to football's most significant fan base present across more than 200 nations. As a result, football enjoys a tremendous revenue generation power, with FIFA earning a revenue of over U$6.4 billion in 2015-2018, as per its financial statements, with the 2018 FIFA World Cup Russia™ contributing the maximum revenue.
FIFA earns money through the sale of television, licensing, and marketing rights for sports events, while the organising body keeping its costs low as host countries are responsible for the infrastructure cost for the events. FIFA reinvests a substantial proportion of its revenue in advancing the development of the football community.
ALSO READ: Rolling - 3,2,1: A take on the Australian Media Industry
However, there is also a boost for the countries involved intensely in competitive bidding to host the significant FIFA events. The host country attracts investors, thereby leading to a boost to the economy.
Growing Popularity of Football clubs
Europe has a dominant spot when it comes to football. As per the '2021 Football Money League' published by Deloitte, all the top 20 football clubs are based in Europe. Some of the top clubs include Barcelona, Real Madrid, Bayern Munich, Manchester United, Liverpool, Manchester City, Chelsea, etc.
There is a range of revenue streams for European soccer clubs to pay outrageous amounts to soccer players. The revenue sources include:
Sale of Tickets
Broadcast rights
Sponsorship of different brands
Selling their merchandise
Transferring players to another club
ALSO READ: What Could Be the New Technology Trends Post-COVID-19?
Business Models dependent on the football popularity
A thriving football scenario supports companies across diverse sectors that cater products or services to football fans. Some prominent areas dependent on football include the media industry, sporting goods sector, and recreation sector. While media generates a substantial chunk of revenue through advertisements, sporting goods companies like Nike and Adidas align their offerings, such as merchandise or footwear, and have witnessed significant growth amidst the popularity of football. Furthermore, the video gaming industry is also significantly dependent on football to attract youngsters.
ALSO READ: All you need to know about 5G technology in Australia
The football industry continues to witness significant transitions in terms of revenue sources, the technology used during matches and explosive reach with the digitalisation of sporting events. The digital impact on football is far intense, with the industry thriving despite the unfortunate fall in match revenue amidst COVID-19 restrictions. It appears that growing interest in tandem with digital support is greasing the wheels for the football industry.