Summary

5G networks help improve speeds and enhance connectivity on smartphones and other devices connected via the internet.
Australia offers one of the fastest download speeds globally, with the country achieving the world-first 5Gbps download speed via Telstra's partnership with Ericsson and Qualcomm.
Leading service providers include Telstra, Optus, and Vodafone, with Telstra having already covered over 50% of the population.
The Australian government, via the Australian 5G Innovation Initiative, aids the testing of new and current 5G technologies.
The government is working to position Australia as a leading digital economy and society by 2030.
5G networks are the next-gen of mobile network connectivity that provides improved speeds and enhanced connectivity on smartphones and other devices connected via the internet. Being one of the fastest 5G service provider around the globe, Australia is all set to remain at the fore of 5G performance in the coming years.
What can 5G do for us?
5G network would create new opportunities for people, businesses, and society, at large. For example, through 5G, we could have billions of connected devices gathering and sharing data in real-time. This would help users in various ways, including a reduction in road accidents, live-saving applications and many more.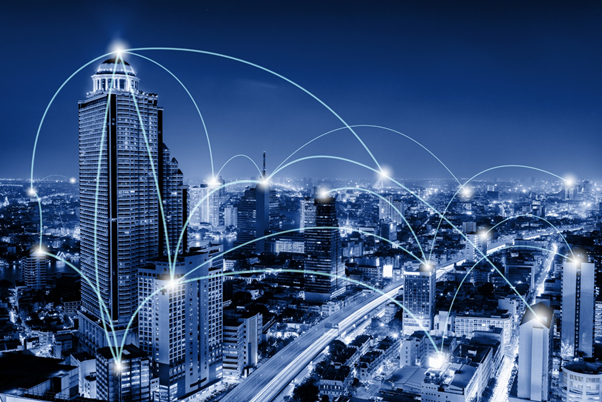 Source: © Khwaneigq | Megapixl.com
In the upcoming period, 5G will have a significant role to play in advancing societies, creating cutting-edge techniques to enhance safety and sustainability. 5G would be the base for flexible, effective, and liable business and would set a stage where people would have more immersive entertainment and engaging education.
5G in Australia – A glance at major players
Australia has been at the forefront of the 5G technology performance, with the country offering one of the fastest download speeds worldwide. According to internet testing player Ookla, download speeds in Australia were nearly twice that of the global average in the first quarter of 2021.
5G space in Australia is dominated by three players - Telstra, Optus, and Vodafone. The service available to the user depends on his/her location and whether the user has 5G phones or not.
Telstra (ASX:TLS) was the first Company to roll out 5G services across ten cities, including Sydney. With the roll-out of the services, Australia has positioned itself amongst those nations adopting 5G wireless networks. On the day of the 5G services launch, Telstra also released a 5G smartphone from Samsung Electronics.
DO READ: Telstra - Way Forward On 5G Pricing
Currently, Telstra has the largest mobile network, with more reliability and faster speeds at several places. Its network services include:
5G
4GX
Telstra Air
Satellite mobile
Regional service
Extension devices
Telstra has rolled out over 2,000 5G sites across the nation. The services are available in selected regions of over 60 cities and regional towns in Australia. The Company has reached its target of covering over 50% of the population and aims to cover 75% by the end of June 2021.
INTERESTING READ: Telstra (ASX:TLS) creates world record, achieves 5G download speed of 5Gbps
Optus is another player with a well-established 5G network and is constantly engaged in the process of 5G roll-out. The availability of Optus' 5G services differs between home broadband and mobile coverage. Optus provides a 5G Internet Entertainer plan with a download speed of 225 Mbps, backed by a 50Mbps Satisfaction Guarantee.
Optus 5G Home Internet and Mobile is available in the specified region where it has coverage. 5G Home Internet is best for people working or learning from home.
International player Vodafone, although a later entrant, also has a notable presence in the country. Its 5G services are available in more than 350 suburbs in Australia. In addition, the Company is rolling out services in regions like Sydney, Melbourne, Brisbane, Adelaide, Canberra, Perth, Gold Coast, Newcastle, Central Coast and Geelong. By the end of 2021, Vodafone aims to have more than 1000 sites live across the regions mentioned above.
ALSO READ:
The Australian 5G Innovation Initiative
The Australian 5G Innovation Initiative endorses the assessment of new and existing 5G technologies, powering productivity and growth across sectors including agriculture, medical technology, retail, mining, construction, and manufacturing.
The initiative is an open, competitive grants program that aims to support small to large companies in Australia to test & build 5G uses apps, services, and products. It comprises IoT applications that would build a 5G ecosystem of Australia.
It endorses thorough, commercial, and replicable testing of 5G uses. Based on the case studies of successful trials, it would help display the productivity-boosting applications of the technology to inspire other business to comprehend approaches better to embrace 5G solutions.
Tech Future and Digital Business Plan
A recent report released by the government on Digital economy strategy 2030 highlighted that the government was working to position Australia as a leading digital economy and society. The reports also talked about the Digital Business Plan, which was released in September 2020. The report was released to support businesses to use digital technologies to flourish and generate jobs as a component of the economic recovery.
The Digital Business Plan invested in digital infrastructure and skills. In addition, it eliminated obsolete regulatory obstacles, improved small business capacity, and streamlined doing business with the government. Some of the activities under the Digital Business Plan across govt with significant milestones. One of them was the launch of the first round of the Australian 5G innovation initiative to finance small to large companies to test & build 5G uses, applications, services & products.
ALSO READ: ACCC Seeks Advice on Competition Issues around 5G Spectrum Allotment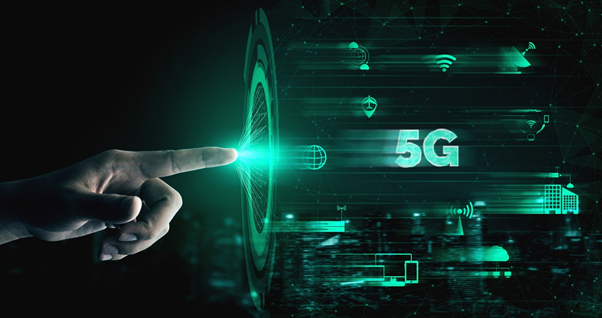 Australia's 5G speeds are among the best in the world (Source: © BiancoBlue | Megapixl.com)
Developments around 5G Services
The government is encouraging 5G services to roll out through the timely accessibility of the spectrum. It is also simplifying deployment arrangements and showcasing trials of 5G use cases to boost business uptake.
The Australian 5G Innovation Initiative is helping private sector investment in 5G trials to showcase 5G potential and its advantages to Australian businesses.
The Mobile Black Spot Program is financing new mobile base stations to focus on mobile coverage problems around regional as well as remote Australia. It has more than 925 base stations initiated.
The government is constantly spending AU$4 million per annum to preserve satellite Wi-Fi telephones and community payphones in the small indigenous population.