No vacation goes unturned without some adventure, thrill and excitement, the thrill could be varying for different people, some just prefer listening to the tranquil waves of the sea, while some want to ride along them. Some prefer climbing up the tallest building for a spectacular bird eye view, while some would want to experience the ecstasy of flying like the bird.
Experience Co Limited started their exciting ride in 1999 with an aim to take over the world with its spectacular set of adventurous activities and experiences. They began their journey as Skydive the Beach Group (ASX: SKB). The company works on the vision to provide best in class tourism experiences offering an inexhaustive list of activities. The Experience Co Limited Group aspires and envisions themselves to be the biggest and most renowned name in the industry across the world. The certainly are on the right track with ruling the Australia and New Zealand Tourism Adventure market today.
Group History and Achievements
Started back in 1999, in North Wollongong, Experience Co Limited offers the most reliable, safe and progressive services. After operating under the banner ?Skydive the Beach? and successfully catering to its customers for 10 years, the company commenced its operations in Hunter Valley. Till 2015, they had already spread their wings to St. Kilda, Central Coast, Great Ocean Road, Yarra Valley Victoria, York Western Australia, Perth, Rockingham, Airlie Beach and New Castle. It was then in 2015 that they went public by listing themselves on the Australian Securities Exchange, and with the 25 Million Dollar worth of funds they acquired Australia Skydive. The journey has been remarkable and extremely progressive since then. The group moved ahead to further acquire multiple locations and basis and operates seventeen skydiving drop zones in the Australian continent and three others in New Zealand. Let?s take you through their complete portfolio and products in the next section.
Adventures and Brands
Experience Co Limited?s diverse product line makes it the most favored option for tourists. The most popular adventures include Canyoning, Helicopter Tours, Hot Air Ballooning, Island Day Trips, Rafting, Rainforest Tours, Skydiving amongst others. All the activities are hosted under multiple banners and sister brands throwing light and emphasis on quality, maintenance, improvements and advancements of each segment. With the exclusivity of each segment, Experience Co Limited ensures that they create a memory for you each time you visit them.
Let?s take you through some of the leading brands hosted under this label.
Byron Bay Ballooning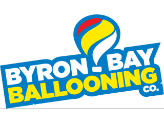 Imagine the sight of the most spectacular natural and man-made wonders of Australia from some hundreds and thousands of feet above sea level. Wouldn?t it be breathtaking? Well, indeed this experience would go down the memory lane with Byron Bay Ballooning. The brand offers some of the most stunning flight views on the Byron Bay with a fully equipped team of professional pilots to guide you through the tour where all you must do is relax and enjoy the view. The brand is famous for their service, charming crew and high safety standards.
Cairns Canyoning

Cairns Canyoning is the only official provider to host canyoning tours to the Crystal Cascades. With over thirty years of experience in the field and with a non-comprisable dedication towards safety, Cairns Canyoning is one of the most sought-after Canyoning brands in the country. They provide a full-fledged package including your activity wear, lunch and refreshments. The spellbound view of the tropical rainforests is sure to mesmerize you.
Cairns Hot Air Balloon Co

Take this incredible hot air balloon journey with a view of the ever shining and sunny Mareeba. They offer three elaborate packages to offer, starting 259 dollars with an inclusion of a succulent breakfast and sparking wine to give you the right buzz as you explore the heights of the infinite sky and experience the breathtaking view of the mountains and valley below.
Fitzroy Island Adventures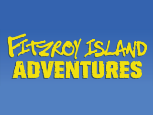 The Fitzroy Island Adventure Tours take you to a guided half or full day tour of the island. It is a perfect family destination with multiple activities such as snorkeling, glass bottom boat journey, ocean trampoline to name a few. Indulge in a day of water sports and activities or just sunbathe in one of the most spectacular oceans of Australia. Tours start from $65 and go up to fuller and all-inclusive packages. You can choose as per your requirement and the amount of time you have in hand.
NZONE Skydive

The skydive sport is certainly not for the faint hearted, however those who manage to complete is life-changing experience of jumping from a plane, are sure to conquer their fears. Over two hundred thousand people have safely accomplished this journey till date. The packages start at $299, but every cent spent here is worth it!
Reef Magic Cruises
Explore the exotic marine wonders of the Great Barrier Reef with the Reef Magic Cruises. The cruise commences its journey from Cairns, and offers multiple activities such as scuba diving, snorkeling and helicopter flights to name a few. You can also enjoy the sun deck and the under-water deck on the ship.
RNR Rafting

With RNR Rafting you can choose from either taking a full day Tully Rafting package that starts at $149 per person where you can experience a complete day of enjoying the rapids followed by a scrumptious barbeque lunch or you can opt in for a half day Afternoon Barron Rafting tour that will give you a glimpse of the rafting world and is perfect for first timers. No experience is necessary for both the tours as they guided by experts and promise quality and safety for all.
Skydive Australia, Skydive Southern Alps, Skydive Wanaka
Experience the fun, thrill and adventure of jumping from an unimaginable height where you experience and understand the affect of gravity with every pore of your body. You choose from multiple option, packages and locations as per your convenience- and with all preference there is a guarantee of much more than you expected. Safety is their priority and Experience Co never compromises on that. With a set of passionate and experienced professionals, you are sure to double up your joy and enhance your experience of this thrilling fall. Apart from these spectacular joy rides Experience Co proudly parents? brands like Raging Thunder, Hunter Valley Ballooning Co, GBR Helicopters, DainTree Tours, Calypso, Big Cat Green Island Reef Cruises and Dreamtime Dive.

With Experience Co Limited you can fall short on holidays, but you will never fall out of options to choose your adventure from! From the most spine-chilling wonders like skydiving to experience marine serenity while scuba diving into the waters on the Great Barrier Reef, Experience Co activities are truly an experience to remember for a lifetime.