Summary

Gold is commonly used for portfolio diversification. It also serves as a hedge against market volatility.
Gold ETFs offer investors a simple, cost-efficient and secure way to access the yellow metal.
They trade on a stock exchange just like a share.
Many ASX-listed gold ETFs offer excellent returns.
Gold ETF (Exchange-Traded Fund) is a passive investment instrument, which is listed and traded on a stock exchange. Precisely, gold ETFs are units that represent physical gold in paper or in a dematerialised form. Some gold ETFs directly track the yellow metal's price, while others invest in gold space players.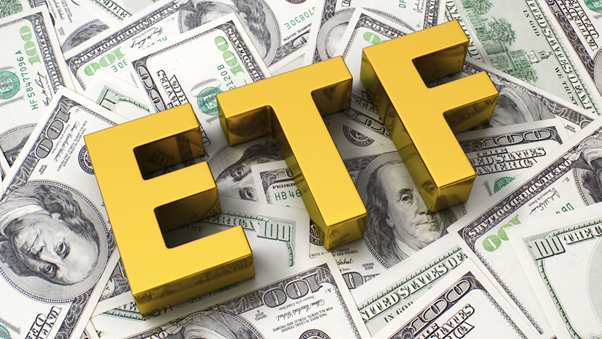 Source: © Timbrk | Megapixl.com
In Australia, gold ETFs are listed on the Australian Securities Exchange like any other company stocks. Investors can sell and purchase these ETFs at market prices.
In simpler terms, buying ETFs mean purchasing gold in an electronic form. With these ETFs, investors get access to gold without having to directly purchase, store and resell.
One can trade the ETFs like any other stock. On redeeming, the investors get a cash equivalent amount rather than getting physical gold. Trading of ETFs can be undertaken through a broker or a dematerialised account (Demat).
Gold ETFs are ideal for investors who intend to park their funds in the yellow metal but don't want to bear the storage hassles and have purity doubts. Moreover, ETFs are tax-saving instruments and don't carry any making charges.
Also Read: Who is the largest gold producer in Australia?
Which is the best gold ETF in Australia?
As many gold ETFs are listed on the Australian Securities Exchange (ASX), investors must consider few aspects before making any investment decisions.
The first and the most important factor is the return percentage. Most of the gold ETFs are pegged to spot gold prices, so their returns are expected to align with the movements in gold prices.
The other very important factor is the expense ratio, which is a type of annual fees paid out of the investment.
Good Read: Gold rush on the cards amidst rising inflation and weak dollar
One of the leading gold ETFs listed on the ASX is ETFS Metal Securities Australia Limited (ASX: GOLD). The ETF is backed by physically allocated gold bullion held by JPMorgan Chase Bank, N.A. (the Custodian) in London. Its assets under management stood at AU$2.07 billion as of 24 June 2021.
Another major gold ETF listed on the ASX is Perth Mint Gold (ASX:PMGOlD), which has net assets of AU$578.37 million as of 24 June 2021.
Must Read: Which are the best gold stocks on the ASX?

Should one buy gold ETFs?
Investing in gold ETFs could be a good choice for investors who are willing to consider the precious metal in their portfolio. Gold is considered a safe-haven investment as the yellow metal acts as a store of value by maintaining its purchasing power for many years.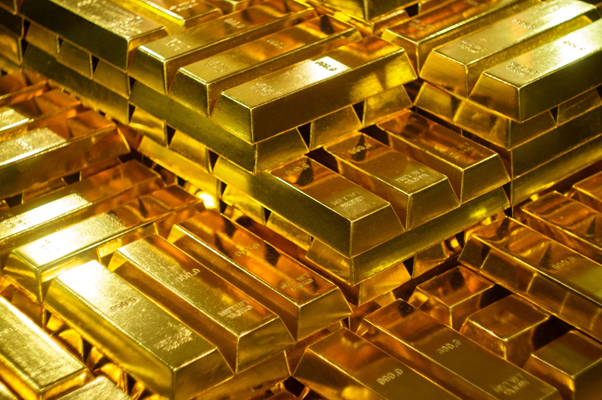 Source: © Theohudayanto | Megapixl.com
The bullion also acts as a hedge against inflation. The hassles involved in purchasing and storing physical gold have pushed many investors to buy gold ETFs instead of physical gold.
Investment in gold ETFs deliver many other advantages including:
With the investment in gold ETFs, investors make savings on the making charges. ETFs don't have any making charges like gold jewellery or gold bars.
While buying ETFs, investors need not to worry about gold being stolen, as in the case of physical gold.
Both type of investments pay quite similar returns.
Banks and jewellers sometimes refuse to buy back gold coins and bars, whereas ETFs can be sold without any hassle.
ETFs provide better liquidity compared to physical gold. The sale and purchase of ETFs are quite easy and flexible.
Wealth tax also comes in picture while storing physical gold after a certain limit whereas no such tax is applicable on ETFs.
Does Vanguard have a gold ETF?
Vanguard Australia, which is part of The Vanguard Group, Inc., is one of the largest ETF providers in Australia.
Though the group doesn't offer a pure gold fund, it has Vanguard Global Capital Cycles Fund (VGPMX), a fund which invests at least 25% of its portfolio in precious metals and mining securities.
Also Read: Three ASX gold stocks to light up your portfolio as gold prices heat up