Highlights

Every investor is different with different goals, time horizons, investing approach, and risk tolerance.
A recent research by FCA shows that more and more people are opting for DIY investing, especially during the last two challenging years due to the pandemic.
Investing can be an effective way to help your money grow but every investor is different and comes with different goals, time horizons, investing approach and risk tolerance. Any individual interested in investing should first analyse what they want from their investment. Many investors may fit more than one category.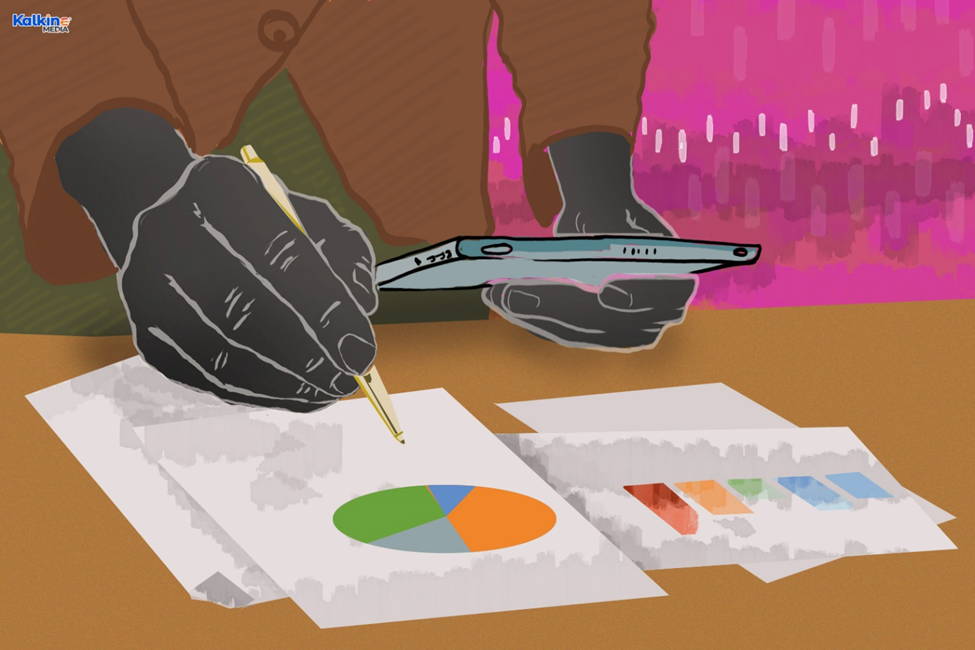 2022 Kalkine Media®
A recent research by the Financial Conduct Authority (FCA) shows that more and more people are opting for DIY investing, especially during the last two challenging years due to the pandemic. With a boom in trading apps, buying shares directly remains a resoundingly popular option among individual investors.
Risk tolerance is simply an analysis of how much risk an investor can take and how willing they are to take it and it is one of the most common ways to categorise investors. Based on this, there are five types of investors -- defensive investor, conservative investor, balanced investor, growth investor, and aggressive growth investor.
The defensive investor
Defensive investors are the investors with negligible or no risk tolerance. They usually don't want to put time and effort required to be an enterprising investor. Instead of an active approach, they seek a portfolio that requires minimal research, efforts, portfolio management, monitoring, and selection of individual investments, even if it comes at the cost of lower returns.
These investors usually prioritise capital protection over capital appreciation. They prefer investments that are short-term and do not fluctuate much in value.
Also Read: How ISA investors can make the most by investing early in new financial year
The conservative investor
The conservative investor is a slightly more aggressive version of the defensive investor. They build stock portfolios with an objective of generating steady returns while maintaining a lower level of risk. These investors usually choose financial products that do not fluctuate much in value and have a wise investment strategy during critical situations, like economic downturn or when they need money in the short term.
However, these investors may miss out on good opportunities during times of economic prosperity. Conservative investors prioritise capital protection but are also interested in capital appreciation and they may choose investments that offer guaranteed returns or regular income.
Also read: Lloyds, Mortgage Advice Bureau: Are these FTSE stocks good bets now?
The balanced investor
The balanced investors fall in the middle of the spectrum and consider multiple factors while making investment decisions rather than relying on a single factor. These investors tend to juggle risk and rewards and equally balance between capital protection and appreciation. They usually take a modest amount of risk. The balanced investors diversify their portfolio with both low-risk investment assets, such as cash, bonds, ETFs, and mutual funds, and high-risk investment assets, such as equities and property. Such portfolios are suitable for medium-term investment time frames.
2022 Kalkine Media®
The growth investor
As the name suggests, the main objective of growth investors is to generate high returns. These investors prioritise capital appreciation greatly but may also focus on capital protection, with a moderately high-risk appetite. Growth investors are generally willing to risk short-term losses for the prospect of long-term gains.
Also Read: Ferrexpo, M&G, CMC Markets: Stocks you may shortlist for next year's ISA
The aggressive growth investor
The aggressive growth investors put in their money with an aim to generate the highest capital gains by investing in companies with the potential for rapid growth. They are not afraid to invest in high-risk assets that offer the potential of huge gains, as these investors prioritise capital appreciation over capital protection. Aggressive growth investors usually invest in for long term and remain unaffected by short-term market fluctuations.