Summary

A stock market is among the most popular platforms for investors to build wealth.
But bourses should be approached with caution as these are not risk-free.
Approaching the stock markets in a disciplined manner is the best method to grow your worth in quickly.
A stock market is one of the topmost avenues to build wealth for investors. However, investing in stock markets is not risk-free. Investors must approach a stock market, a clearinghouse where investors can either buy or sell shares with discipline. Approaching the stock markets in a disciplined manner is the best method to grow your worth quickly. To understand the mechanics of the stock market, let us begin by studying the definition of a stock and a stock market.
Stock and stock market
A stock of a company gives ownership in the firm with voting rights to the shareholders. They also get the claims on corporate earnings via capital gains and dividends.
A stock market is an electronic marketplace where individual and institutional investors meet to buy and sell shares. The entire dynamics of a stock market works on the economic principle of supply and demand.
READ MORE: Which are the three best-performing stock indices this year?
Source: ©Ymgerman | Megapixl.com
Stock exchanges are secondary markets
A stock exchange is a secondary market where existing owners of stocks can transact with potential buyers. It implies that when a buyer purchases stocks on the stock market, he is not buying from the company but some existing shareholder.
The companies register or list themselves on the primary stock market to raise money via an initial public offer (IPO). After listing on the stock market, the company becomes a public entity.
How are share prices fixed?
The stock markets follow an auction process where buyers and sellers exchange bids to determine the price of a stock. A bid is a price at which a buyer wishes to buy. An offer is a price at which a seller wishes to sell a stock. Finally, the two parties meet on a stock exchange and a trade is executed successfully.
Millions of such transactions are executed on a stock exchange during a day, resulting in minute-by-minute gyrations in the stock's price over a trading day. In addition, a stock exchange provides a platform where such trading can be easily conducted by matching buyers and sellers of stocks.
A common investor can get access to a stock exchange through a brokerage or a stockbroker, which act as the middleman between the buyer and the seller.
Investors can own stocks either through mutual funds or brokerage account, or an individual retirement account.
READ MORE: Which are the top 5 tech stocks on the ASX?
Supply-demand dynamics
The stock market works in real-time on the laws of supply and demand. For example, the price of a particular stock would surge if there were several buyers and vice versa.
The bid-ask or bid-offer spread is the difference between the bid price for a stock. Similarly, the ask or offer price is the difference between the highest price a buyer is willing to pay or bid for a stock and the lowest price at which a seller is offering the stock.
A trade is completed when a buyer accepts the offer price, or a seller takes the bid price. A seller may ask for a higher price when buyers outnumber sellers, resulting in the higher stock price. Conversely, if sellers outnumber buyers, they may be willing to accept lower offers for the stock, while buyers will also lower their bids, effectively bringing down the stock price.
The market is said to have a good depth if it has buyers and sellers at sequentially higher and lower prices. High-quality stock markets generally have small bid-ask spreads and high liquidity.
Earlier, matching buyers and sellers was done manually. But now, almost all the exchanges in the world have shifted to electronic trading systems. These systems can match buyers and sellers far more efficiently and rapidly and offering investors and traders significant benefits such as lower trading costs and faster trade execution.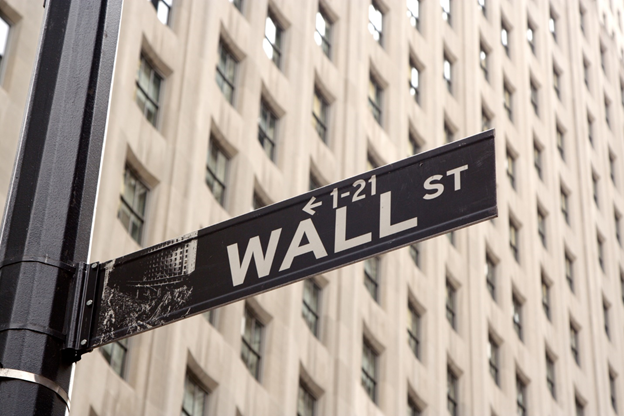 Source: © Seapixels | Megapixl.com
The stock exchange confirms the details of an order once it is finalised. It is done to ensure that there is no transaction-related default. Thereafter, the stock exchange facilitates the transfer of share ownership known as settlement. Investor receives a message once this is done.
Tracking stock markets
Each trade occurs on a stock-by-stock basis. However, overall stock prices are impacted by the news, political events, economic reports, and other factors.
Investors can track the performance of a stock market by looking at broad market indices such as the S&P 500, the DJIA or the ASX 200. They can even track a stock chart to gauge the performance of a stock on a real-time basis and a historical basis. There are several tools available that help investors in carrying out detailed analysis of stocks to make the best possible trading decision.
READ MORE: Is e-commerce spelling doom for Australia's brick-and-mortar stores?