Summary

Bitcoin is popular among investors for its huge returns despite being highly volatile in nature.
The allure of virtual currencies has increased manifold ever since bitcoin exploded in popularity.
However, the risk factor associated with Bitcoin is also comparatively way higher than other asset classes.
Cryptocurrencies are among the fastest growing asset-classes with a reputation to generate huge profits. In the last few years, many people have entered the cryptocurrency world as investors and traders, helped by automated trading platforms and trading robots. And a sizeable number of people have even earned good returns on their extra cash. The exploding popularity of Bitcoin has served to further amp up the allure of virtual currencies.
However, the risk factor with cryptocurrencies such as Bitcoin is comparatively way higher than other asset classes such as equities. The inherent volatility associated with the virtual currencies, which may swing the prices up and down just on an hourly basis, is a big deterrence too.
READ MORE: Bitcoin Stays Below $50,000 As Worries Over Digital Yuan Resurface
Bitcoin has no intrinsic value. The value of this popular virtual currency is only determined by people who believe that it has a value.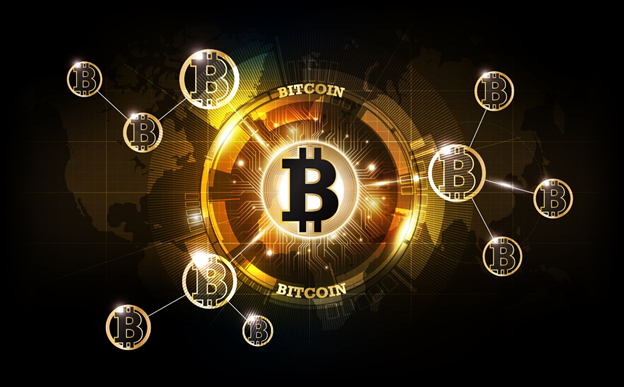 Source: © Chakisatelier | Megapixl.com
Due to the unique nature of Bitcoin, it has some inherent advantages:
Higher returns than other asset classes
Bitcoin gives potentially high returns than other asset classes. The popular virtual currency tends to peak to extremely high prices. This potential for appreciation and the room for growth is what attracts a lot of people to invest in the crypto market.
24/7 accessibility
Since Bitcoin exchanges offer round-the-clock accessibility, investors can easily buy the cryptocurrency as and when desired. Bitcoin is theoretically available to populations of users without access to traditional banking systems, credit cards and other methods of payment. The investors just need to have an internet to mine their coins.
Highly liquid investments
High trading volume of Bitcoin provides its investors comparatively higher level of liquidity. They can sell their possession in dollars within no time. More people can find an opportunity to trade their coins as the number of trusted Bitcoin exchanges is increasing with time. The liquidity further increases with rise in frequency and trading volume.
High level of transparency
Bitcoin comes with an increased level of transparency since every transaction is recorded in a public ledger called blockchain. Once confirmed, the transaction cannot be altered. Even the hackers cannot manipulate cryptocurrency transaction since it is verified.
Low banking fees
The users of Bitcoin are generally not subject to traditional banking fees such as account maintenance or minimum balance fees which is associated with fiat currencies. Bitcoin also attracts very low transaction fees for international payments.
What are the drawbacks of Bitcoin?
Volatility issues
As already mentioned earlier, the cryptocurrency market is highly volatile. The prices of Bitcoin can fall quickly to hit very low levels. The high risk and volatility associated with Bitcoin makes it scary for many. Experts advise to consider cryptocurrencies as long-term investments since these are still at an early stage.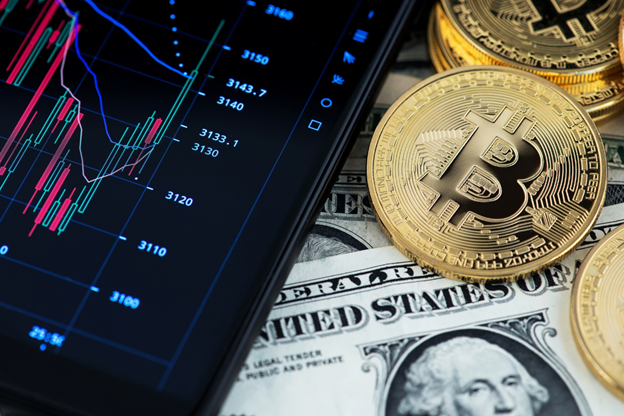 Source: © Aoutphoto | Megapixl.com
Regulatory issues
Since Bitcoin functions in an unregulated marketplace, its investors remain unprotected in case anything goes wrong. It has no centralised issuing authority. This also adds to the uncertainty with Bitcoin price. The rise if Bitcoin gets arrested every time a government cracks a whip.
Coin recovery challenges
Since there are no central authority figures involved, it is difficult to retrieve a Bitcoin, once lost. You may lose your digital assets forever if your private access to the digital wallet is lost. As of now, there are mechanisms to help retrieve lost Bitcoins.
Source: © Josefkubes | Megapixl.com
Limited practical use
Bitcoin cannot be used to purchase things since it must be first converted to regular money. However, some organisations have started adopting Bitcoin as means of transactions, however, it may still take time for you to step into your neighbourhood grocery store and shop.
Difficult to comprehend
The entire concept of blockchain technology is not easy for a common person to comprehend. The discussion full of confusing new terminologies such as 'nodes' and 'hash rates' can be challenging for people unfamiliar with modern technology. It could be one of the reasons behind many potential investors maintaining distance from the cryptocurrency market despite robust gains.