Definition
Related Definitions
Unicorn
What is a Unicorn?
Most people know Unicorn is a mythical animal character. But did you know Unicorn is also referred to the startup valued over $1 billion? Its borrowed into English from French in early 1200s and means "one horned"- a thing or person that is rare and highly valued.
The term Unicorn was coined in the late 90s and early 2000s, and it's usually called to address the tech startups, something which is rare, like a Unicorn. Slowly with the increasing popularity of the term, the successful companies which receive venture capital are now called 'Unicorn'. A word, limited to the startups from the US, has now grown into a global league of Unicorns. A rare phenomenon which is now a new normal.
Aileen Lee, venture capital and seed investor from the United States invented the term for the startups in an article "Welcome To The Unicorn Club: Learning from Billion-Dollar Startups". In the article, she talked about entrepreneurs and venture investors seeking to build billion-dollar companies. Her company Cowboy Ventures helps seed-stage technology startups grow. They identified 39 companies, back in 2013, which could belong to the "Unicorn Club".
Unicorn also refers to the recruitment movement related to Human Resource. While searching for a candidate for a job role, HR managers may have high expectations than what is required to meet the job criteria. This may lead to the disconnect between managers expectations and the candidates available for the role in the market, leading to the search on a Unicorn.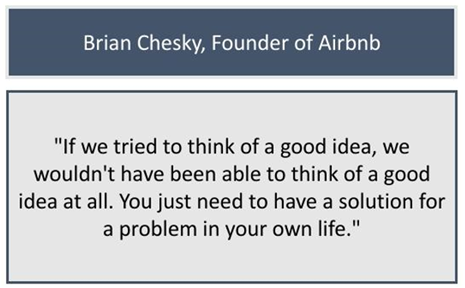 Image: Kalkine
About 40% of unicorns are from China, and 40% are from the US, rest are from other parts of the world.
What are the criteria to fit in the Unicorn Club?
The US-based software companies started since 2003 in technology, mobile technology, and information technology sectors.
Over $1 billion in valuation by public or private market investment.
Since the article was published in TechCrunch, the terminology is extensively used by the startup and venture community. Another such famous term used for companies over $10 billion is Decacorn, and for the companies above $100 billion are called Hectocorn. According to Lee, Alphabet (GooG) is one of the first super-Unicorns with a valuation of more than $100 billion; Facebook is also in the category of super-Unicorn because of its valuation. Vacation rental online marketplace Airbnb, video games company Epic Games, aerospace manufacturer and space transportation services company SpaceX are some of the famous examples of Unicorn companies, which started as small startups grown in billion-dollar companies.
Lee's research says that consumer-driven companies like Facebook, JUUL Labs are more in number and have created more value in aggregate. But enterprise-oriented companies have accumulated worth more on average. They have raised less private capital and delivered a higher return on private investment. Since all Unicorn companies are startups, their valuation is not related to their financial results and other aspects but from different factors and long-term forecasts such as their potential growth and development. Making the evaluation a complicated process. Many of these startup ideas are first of its kind in the market, which makes it a complex process to evaluate.
Moreover, the technology companies' life cycle is different from other companies. Young companies tend to show negative cash flow, eventually earning profits.
World Most Valuable Unicorns:
Source: CB Insights
Insight about the existing Unicorns?
CB Insights recently published a report on startups that received Unicorn status in 2020. According to data, there are 488 unicorns around the globe, and as of August 18, 2020, these companies valued at $1,524 billion combined.
ByteDance currently has various products and services, is leading the pack with valuation at $140 billion; it is now a Hectocorn as valued above $100 billion. Its video-sharing app TikTok has been downloaded more than 2 billion times.
Investors always wonder which sector Unicorn companies are likely to grow, and there is no such fix answer to that. With rapid development in the technology affecting all other sectors, the equation changes almost every year. According to the CB Insights report, in 2020, for the fintech sector, there are 66 unicorns worth a combined $248 billion which have investment through venture capital. In the healthcare industry, there are 46 unicorns with $116.8 billion combined. The Coronavirus pandemic Q1 2020 was the worst period of fintech startups in terms of investment, but healthcare funding grew as investors looked for innovative startup ideas amid the health crisis.
Out of the top 10 unicorns, 3 are from China, which includes the top 2 - ByteDance and Didi Chuxing.
How are Unicorns different from other big corporations?
First, they are rare, though not so rare these days. Not every startup started with an idea grows into a billion-dollar company. Most of them fail, according to Forbes, 90% of them fail. A mature company grows differently than a startup. For instance, Snapchat, initially it had no revenue but great potential. Uber is now a household name; a lot of success depends upon the team to establish a company in a Unicorn league. Having said that, elite startups have successfully managed to enter this league, despite the challenges and difficulties.
What is most common between Unicorns?
Airbnb came into existence when the founders rented out their own apartment, Uber started after the founders couldn't find a taxi, and they came up with an idea to start an app-based service. These Unicorns had a disruptive idea, or they created a new market to plugin their concept, they were not a part of the existing market. They made their vision big with the help of technology, innovation and disruptive game plan. Google was started in a garage, so was Apple and Amazon. They all had one thing in common, an innovative idea and visionary team. Most of them face unprecedented challenges. Back in 2013, the term Unicorn was used for the US-based companies, and today it has paved its path globally. The stakes are rising each year with more and more names adding in the Unicorn Club.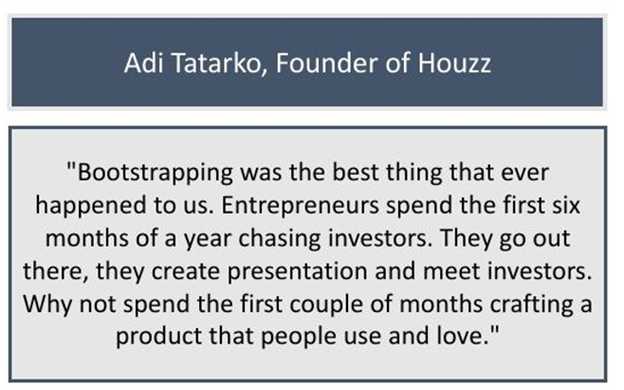 Image: Kalkine