Summary

The stake sale can bring over US$630 million in revenues

Bombardier has previously sold its rail manufacturing vertical to Alstom

The company says it is anticipating higher revenues for the first quarter of 2021
Montreal-headquartered Bombardier Inc. (TSX: BBD.B) is divesting the 3.1 per cent stake it holds in common stock of French manufacturer Alstom SA. Bombardier, a prominent player in global aviation industry, expects that the stake sale will bring over US$630 million in revenues.
In order for the stake sale to go through, Bombardier will need approval from creditors. It is required to alter the terms negotiated for debt that will mature in 2034. There are claims that sale of rail and aircraft units by Bombardier violates debt covenants. The company, however, has refuted the allegations.
This latest development comes in the backdrop of Alstom purchasing Bombardier's rail manufacturing vertical in January 2021. The net revenue generated by this deal was US$3.6 billion. The deal helped Bombardier to focus solely on its business jets production vertical.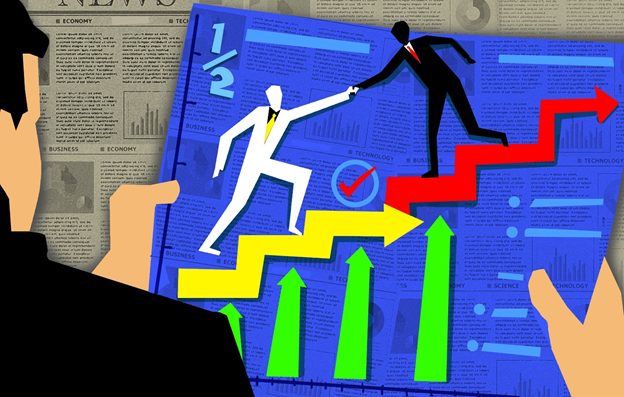 @Kalkine Image 2021
Better revenue expectation for Q1 2021
In a separate announcement, the company has said it is anticipating higher revenues for the first quarter of 2021. The complete picture, however, will be clear when Bombardier will reveal actual figures on May 6. The company is expecting US$123 million as adjusted EBITDA for Q1. The loss, however, can run into hundreds of millions of dollars. In full year 2020, the company incurred loss of US$568 million.
As far as delivery of business jets is concerned, Bombardier expects 26 deliveries Q1.The forecast for full year 2021 is anywhere between 110 to 120 deliveries.
Bombardier Inc. (TSX:BBD.B)
Bombardier Inc. (Class B) subordinate voting shares are listed on Toronto Stock Exchange. The market cap is over C$1.9 billion. Return on equity of this stock is 9.9 per cent, with a negative return on assets of 3.6 per cent. The stock last closed at C$0.93 on May 4, 2021. The three-month return of this stock is 45.31 per cent. It is up 93.75 per cent on YTD basis.
In a major shakeup and with a target of 20 per cent adjusted EBITDA margin by 2025, Bombardier in February 2021 announced cutting a total 1,600 jobs at various locations including Quebec, Ontario and the US. In March 2020, Bombardier also hired a new chief executive officer to check perpetual losses. Presently, after divesting stake in rail business to Alstom, Bombardier is into manufacturing of only two types of jet series, Challenger and Global.
The COVID-19 pandemic has further dented the company's financial prospects as business travel across the globe has witnessed an unprecedented decline.
The above constitutes a preliminary view and any interest in stocks should be evaluated further from an investment point of view.