Summary

LCLP stock seems to be getting the attention of retail investors, find out more about the company in this article.
Is LCLP stock a buy or sell? This article might put an end to your curiosity.
LCLP stock surged after it announced the acquisition of a blockchain technology company.
Stocks of Life Clips Inc (OTCPK:LCLP, LCLP:US) skyrocketed by about 1803 per cent on Wednesday, July 14, to close at US$ 0.033 apiece. The meteoric rise came as the company announced that it is set to acquire Belfrics Group, a blockchain technology company based out of Malaysia.
From a daily average volume of 131.2 million shares in the last 30 days, the volume of LCLP shares jumped to 337.6 million shares in the last ten days as it gained more attention from the investors.
Let's explore what is going on with LCLP stock and find out if you have a chance to make a profit out of this stock.
Can this acquisition deal help Life Clips?
The acquisition of Belfrics Group might help Life Clips to reap benefits from the evolving cryptocurrency markets as Belfrics runs various cryptocurrency exchanges on its platform and has a presence in countries like Singapore, Tanzania, Bahrain, India, Nigeria and Kenya.
Belfrics' proprietary platform has the potential to process at least one million transactions per second. According to Life Clips, the market size of the cryptocurrency industry is expected to reach US$ 8 trillion by 2030 and blockchain technology will likely add US$ 176 billion to America's gross domestic product (GDP) during the same period.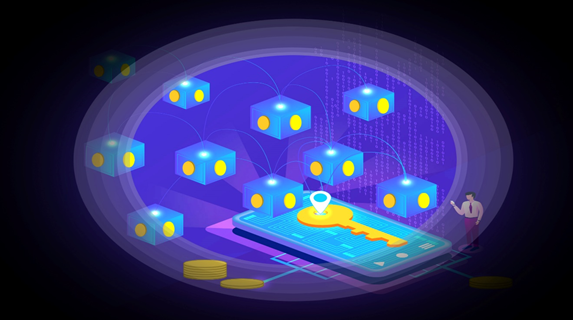 Copyright © 2021 Kalkine Media
Notably, the digital exchange platform of Belfrics is among the topmost compliant platforms in the cryptocurrency market. It is supported by Belrium blockchain KYC solution, which is accepted by regulatory authorities worldwide.
Should you invest in Life Clips (LCLP) stock?
Generally, companies listed in over-the-counter (OTC) markets, keep information to themselves and investors have to work hard to dig out details of the company and its business operations. However, Life Clips' information is available, and it doesn't seem to keep its investors in dark.
Life Clips manufactures and distributes batteries for use in mobile phones and other devices. It is also the parent company of Cognitive Apps, which is a mental health analytics platform supported by artificial intelligence.
On June 29, 2021, Cognitive Apps announced that it has developed an innovative chatbot that can provide cognitive behavioural therapy (CBT) and interpersonal therapy (IPT) to patients suffering from mental illness. A chatbot is a speech and voice recognition assistant that can give therapies to patients through smartphones.
According to Life Clips, the speech and voice recognition market is expected to grow at a compound annual growth rate of 17.2 per cent between 2019 to 2025. The company might benefit from it in the future as people are getting more conscious of mental health.