Summary

Air Canada stock's trading volume has remained high despite COVID-19 woes.
The stock has outperformed overall markets despite a hit to its operations.
Its fundamentals and growth outlook keep investors bullish on Air Canada.
Despite another round of lockdowns hampering international travel and a failed merger deal with Transat AT Inc. (TSX:TRZ), investors still seem hooked to Air Canada's (TSX:AC) stock.
The Canadian flagship carrier's stocks consistently fare among one of the most actively traded stocks on the Toronto Stock Exchange. A daily average of 3.78 million shares of Air Canada's stock exchanged hands in the last 10 days, as per the TSX data on Friday morning, May 28.
A few hours into Friday's trading session, about 5.5 million shares of the national carrier already exchanged hands.
Other stocks among TSX's "Top Volume" stocklist include Enbridge Inc. (TSX:ENB), Suncor Energy (TSX:SU), Barrick Gold Corporation (TSX:ABX).
One may wonder what keeps this stock buzzing despite an overall lull in the market, particularly in the aviation and tourism sector.
Let's find out what keeps investors hooked to the industrial stock: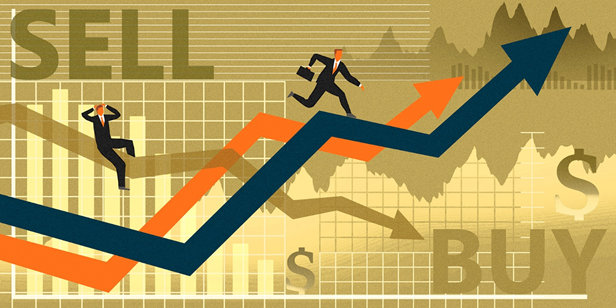 ©Kalkine Media 2021
What makes Air Canada stock a high-volume player?
The weakness in the stock stemming from COVID-19-induced travel restrictions were a direct impact of the carrier's dip in earnings for consecutive quarters.
Air Canada's net loss widened to C$ 1.304 billion during the first quarter ended March 2021, while its operating revenues improved to touch C$ 729 million, about 80 per cent lower year-over-year.
The company's free cash flow was nearly C$ 6.6 billion, excluding the low-interest credit facilities extended to the air carrier by the federal government. The latter amounted to C$ 5.9 billion.
It was largely impacted due to a grounded fleet for an extended period, mounting operation costs and whatever flights that could take off operated below capacity.
AC stock's growth in the last one year was about 67.5 percent, while its year-to-date (YTD) growth was nearly 21 percent, as per Refinitiv data. The S&P/TSX Composite Index, Canada's benchmark index, grew about 29.4 percent in the last one year, and about 6.6 percent YTD.
Based on this comparison, some investors remain bullish on the stock as Air Canada's stock may rebound after the vaccination drive catches pace in Canada. The stock is yet to hit its pre-COVID highs.
Air Canada stock is currently trading at C$ 27.54 on the TSX, is about 90 per cent higher than its 52-week low of C$ 14.48.
The C$ 9.2-billion company has a price-to-book ratio of 10.20, and debt-to-equity ratio of 7.67.
Please note: The above constitutes a preliminary view and any interest in stocks should be evaluated further from an investment point of view. The reference data in this article has been partly sourced from Refinitiv.