Highlights

Digital healthcare company CloudMD (TSXV:DOC) achieved record revenues in the second quarter of 2021.
In Q2 2021, CloudMD closed four acquisitions, namely that of Aspiria, Oncidium, VisionPros, and Rxi.
The global digital healthcare industry's market value was around US$ 96.5 billion in 2020.
Stocks of CloudMD Software & Services Inc. (TSXV:DOC) jumped about three per cent and closed at C$ 1.87 per share on Wednesday, August 25.
This surge came after the digital healthcare company announced "record" second quarter results for the period ending June 30, 2021.
The Vancouver-based digital healthcare company, CloudMd, enables patients to access medical services through their mobile phones, tablets and laptops. It provides software-as-a-service (SaaS) health technology solutions to clinic in Canada.
After releasing its financial results, CloudMD CEO Dr Essam Hamza said that growth across all the divisions helped the company deliver a robust quarter. He added that CloudMD remains confident to disrupt healthcare industry with a patient-focused approach and achieve significant revenue growth in the next few years.
Also Read: CryptoPunks breaks sales record. Is this the beginning of NFT frenzy?
CloudMD latest financial results
CloudMD's revenues grew 461 per cent year-over-year (YoY) to C$ 15.7 million in Q2 2021.
In the same quarter, CloudMD's cash and cash equivalents expanded to C$ 60.9 million, up from C$ 59.7 million as on December 31, 2020.
Its gross profit, on the other hand, surged to C$ 5.6 million in Q2 2021, as compared to C$ 1 million in Q2 2020.
The company closed four acquisitions in the latest quarter, namely that of Aspiria, Oncidium, VisionPros, and Rxi, which is expected to add C$ 96 million of annual revenue.
Seemingly on an expansion mode, CloudMD has set significant financial expectations of annualized revenue run rate, exceeding C$ 140 million, for the third quarter of 2021.
A major acquisition completed by CloudMd was that of Oncidium, which happens to be one of the leading health management companies in the country, with over 500 trusted corporate and public sector clients.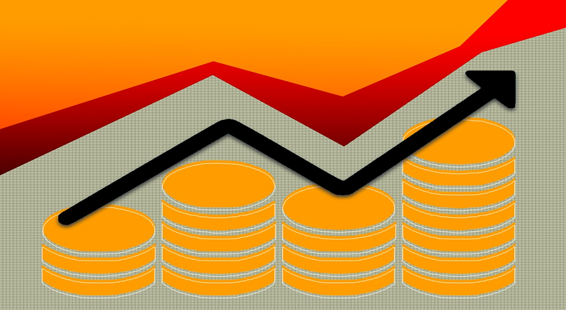 Copyright © 2021 Kalkine Media
CloudMD (TSXV:DOC) stock performance
DOC shares have returned about nine per cent in the last one week and catapulted by 52 per cent in the last twelve months.
The digital healthcare company's stock jumped by one per cent in the past month, outperforming the Toronto Stock Exchange 300 Composite Index, which dipped by four per cent in the same period.
Also Read: BNS stocks rise as Scotiabank posts $2.5B Q3 profit. Time to buy?
Bottomline
The demand for digital healthcare companies has increased since the outbreak of the coronavirus pandemic as people remained indoors for almost two years.
The global digital healthcare industry's market value was around US$ 96.5 billion in 2020 and it is expected to grow at a compound annual growth rate of 15.1 per cent from 2021 to 2028, according to a Grand View Research report.
Keeping that projection in mind, firms like CloudMD could record a further spike in their demand in the future.