Summary

Diem's stablecoins will be pegged to a fiat currency
Diem will seek regulatory approvals for stablecoin rollouts
Slow pace of CBDC rollout may push stablecoin adoption
Utility and credibility - two critical factors missing in the current cryptocurrency realm – may soon be incorporated by Diem.
The blockchain-based payment system scores on at least two points. One, it is pegged to a fiat currency, which reduces the likelihood of wild swings in the value of its stablecoin. Two, it might work under legal and policy oversight, which means regulators may not be offended. If circumstances remain conducive, this new entrant has the potential to shake up the crypto world like never before.
It is not a fiat currency competitor
Diem seems to underscore the fact that fiat currencies are irreplaceable. The former are not just a store of value but also an instrument to check inflation and infuse liquidity during slowdowns. No central bank is ready to allow anything that threatens the supremacy of fiat currencies.
Existing cryptocurrencies claim to be a store of value in themselves, and hence a competitor to fiat currencies. Cryptos' volatility stems from the fact they challenge the 'unshakeable' world of fiat currencies. Diem, however, claims to be a solution that will address the shortcomings of conventional payment systems. The idea is promising.
It comes with a purpose
Diem attempts to justify its disassociation from the bitcoin-dominated crypto club by bringing utility and credibility. In the crypto space, investors rarely inquire about the underlying tech such as how Ethereum's blockchain is different from others. Investors treat digital currencies as an investment instrument akin to company shares with a sole objective to create wealth by placing the right bets.
The Basel Committee on Banking Supervision's twin approach to capital requirements for cryptoassets shines spotlight on this issue. It has proposed 1,250 per cent risk weightage on bitcoin-like cryptoassets to cover any losses to banks on crypto holdings. However, stablecoins' risk weightage is fairly lesser. Besides, the Bank of Canada and the president of a Federal Reserve Bank also sounded less critical of stablecoins in comparison to their views on bitcoin-like cryptoassets.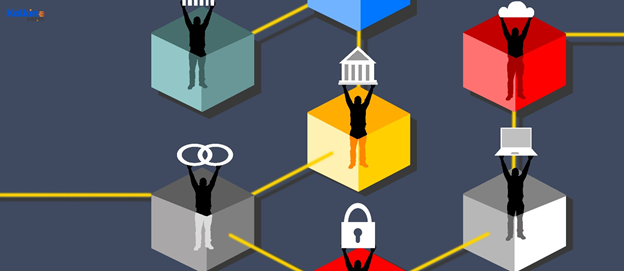 Image: © Kalkine Image 2021
CBDC projects yet to pick pace
Central bank digital currencies (CBDCs) are back in focus. After China rolled out a pilot-project for digital yuan in multiple cities, more central banks are expected to come out with CBDC. Cryptos like bitcoin are being regularly criticized for being too energy-extensive, but the utility of blockchain tech has drawn praise.
CBDCs can come with the blockchain advantage, minus the volatility that refuses to leave cryptos.
The progress, however, is slow. In February, three prestigious universities gave separate design proposals on CBDC to the Bank of Canada. At the same time, the Bank confirmed it had 'no plans to issue' CBDC in the near term. For now, the Bank is exploring ideas. In the US, the Fed is also exploring the blockchain platform and a CBDC, but any specific rollout date is not available.
Diem's stablecoins have the potential to speed up work on CBDCs. That they are pegged to fiat currency makes them a likely contender for a CBDC. This, however, will depend on governments' willingness to cooperate with the private sector. Separately, there are concerns Facebook will have undue advantage if the project backed by the tech giant is allowed to thrive without oversight.
Anything but certain
Diem's stablecoins are yet to become a reality. All promises are on paper. It has been reported that the developers are in touch with regulators for approvals. How will the regulators react to the request is far from predictable. Another key concern is allowing a private player like Facebook to use its clout in forcing a blockchain-based payment system on users.
Questions are many, for example how will be the data stored and managed, and how exactly will the peg thing work? If Diem wants to make transactions quicker and faster using blockchain, how exactly will it achieve it and how will it impact other payment intermediaries?
One thing that is clear is Diem's stablecoin is unlikely to become a speculative investment instrument. It is a tech, promising to streamline how money is transferred. Although all promises are yet to transition from paper to real world, it would be better if one assesses Diem as an advanced payment system, and not as yet-another ubiquitous cryptocurrency.